Soup Sunday 2022
Presented by Konica Minolta
Sunday, Feb. 20
11 a.m. – 2 p.m | The Kent
Presented by Konica Minolta
Date
Sunday, February 20
11 a.m. – 2 p.m.
Location
The Kent
61 Keel Avenue
Memphis, TN 38107
Tickets
Get your tickets today!

Soup Sunday 2022: Scaled back and kicked up
Soup Sunday has been a Midsouth tradition for more than 30 years. We are grateful to the thousands of loyal Soup Sunday patrons and hundreds of generous local restaurants who have participated in Soup Sunday in the past. Due to the rising cases of COVID-19 and the impact it is having on the community, we have made the decision to limit the number of attendees for Soup Sunday 2022.
Our 33rd annual Soup Sunday invites you to an elevated experience like no other! This year, we're throwing a Souper Party that will feature 20 of Memphis' best restaurants and caterers serving your local favorites that will top off your day of fun with delicious innovation. In addition to these exclusive tasting opportunities, attendees will also enjoy beer, mimosas, signature crafted cocktails provided by Old Dominick Distillery*, and a special gift. Soup Sunday has always encompassed the very heart of Memphis with good food, a sense of community, and the chance to give back, and this year is no exception! Check out Soup Sunday's history and past winners to learn more.
Purchase your Soup Sunday 2022 tickets before February 1st and take advantage of ourticket price of $75!
COVID-19 Protocols: We feel it's important to still hold this event which raises critical funds to support kids and families in our community—but to do it in the safest way possible. Due to the rising number of COVID-19 cases in our community, we are monitoring restrictions daily and will updated our plans based on local protocols and CDC guidelines.
Event guidelines as of January 13, 2022
Temperature checks upon arrival
Masks recommended when not eating or drinking
Hand sanitizer available throughout the event venue
*Must present ID and be 21 or older
View the event waiver here.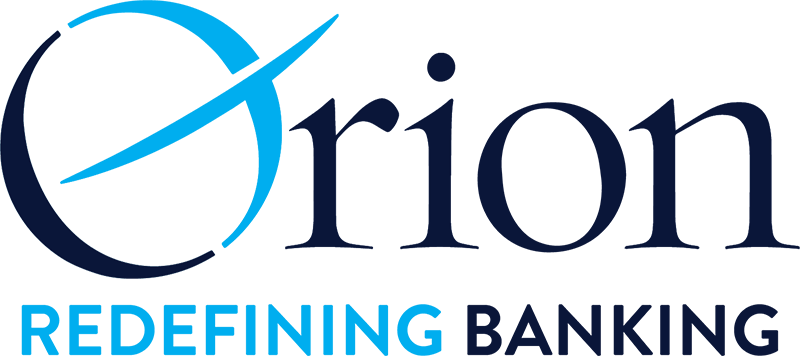 Only remaining sponsorship opportunity:
$2,500 – Just Desserts Sponsor
Six VIP Souper Party tickets
Corporate signage at Soup Sunday
Listing as a Youth Villages "Builder" level corporate partner
Sponsorship mentions as possible on radio and in news releases
Logo on all print/web material, including:

Event t-shirts, programs, and placemats
Sponsor listing at Soup Sunday
Soup Sunday website (linked to business website)
Interested in being a Sponsor?
For more information about supporting Soup Sunday at a larger level, contact Chloe Alexander.
Participating Restaurants
Check back as we continue to add more of your favorite eats!
Want to Showcase your Restaurant at Soup Sunday?
For more information about participating in Soup Sunday as a showcasing restaurant, contact Chloe Alexander.
Volunteer at Soup Sunday
Many volunteers come together each year to help make Soup Sunday a success. Sign-ups for Soup Sunday are now available. We have two different opportunities to support:
Sunday, February 20 from 10:00 a.m. to 2:00 p.m.
Soup Sunday Event Volunteers 
Sunday, February 20 from 1:45 p.m. to 4:00 p.m.
Soup Sunday Clean Up Volunteers
History/Legacy
In the winter of 1990, Youth Villages' supporters and the owners of some of the Mid-South's best restaurants, Danny Sumrall and Mike Warr, began to develop the idea of a fundraiser to help children with emotional and behavioral problems and their families live successfully. After more than three decades, tens of thousands of gallons of soup, and over a million dollars raised, Soup Sunday is still going strong.
The first Soup Sunday was held on Sunday, February 4th, 1990 at Captain Bilbo's in downtown Memphis. The inaugural event was an immediate success, drawing hundreds of participants. Before long, it was one of the Mid-south's favorite events and was moved to the larger Woodland Hills in Cordova, TN. Event staples like the Oreo-stacking contest, the Doctor's Band, and of course, the area's best soups made Soup Sunday one of the hottest tickets in town.
Starving for space, the event moved to the Memphis Pyramid in 2001. The Pyramid served as a great venue for three years and allowed us to make a major addition to Soup Sunday, the VIP Souper Party, which was added in 2002.
Once the FedExForum opened, Soup Sunday moved to take advantage of the larger space. Besides providing a top-quality venue to watch concerts, professional and college sports, and other specialty events, FedExForum became the new home of Soup Sunday in 2004.
Many people have put in significant hours of service over the years. From the event founders, Danny and Mike, the late Thomas Boggs, and on to Tom Cassidy, Elizabeth Cagle, and Libby Wyatt, the spirit of service has always been a part of Soup Sunday. In fact, Youth Villages CEO Pat Lawler noted at a recent Soup Sunday that "we have more volunteers helping us run Soup Sunday today than we had paying customers in the early years." The event has grown so large that it now requires over 200 volunteers to coordinate the day's activities.
Though Soup Sunday has changed and grown over the years, the reason for the event has always remained the same— to raise money for youth and families in our community. Soup Sunday encompasses the very heart of Memphis with good food, a sense of community, and the chance to give back. We would love to have you join us for this very special day!
VIP
Best Specialty – Louie's Deli & Meat Market
Best Soup – 901 Tacos (formerly Empathy Café)
Best Bread – Ciao Bella Italian Grill and Bar
Best Dessert – Nothing Bundt Cakes
Best presentation – 901 Tacos (formerly Empathy Café)
Best overall – Ciao Bella Italian Grill and Bar and901 Tacos (formerly Empathy Café)
Downstairs
Best Bread – Vanelli's Deli & Catering – Soft Italian Hoagie
Best Soup – Marshall Steakhouse – Crabmeat & Crawfish Bisque
Best Dessert – Nothing Bundt Cakes – Assorted Bundtinis
Specialty item – The Half Shell – Lobster & Shrimp Bruschetta
Super Spirit Award – Pink Flamingo Catering