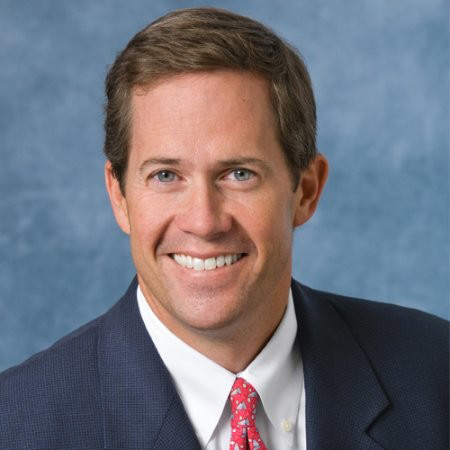 Chris Hunter
Segment President | Group and Military Business
Chris Hunter is Segment President, Group and Military Business at Humana, where he is responsible for driving the growth and profitability of Humana's Employer Group products including medical, specialty and wellness offerings. In addition, Chris is responsible for Humana's Military Business, which is the largest Medical Services contractor providing service to active duty and retired military and their eligible family members through TriCare, the Defense Health Agency.
In this role, Chris oversees approximately 6 million TriCare members, nearly 1.5 million commercial group members and more than 10 million members with specialty products (members may be enrolled in multiple products). He is a member of the Management Team, which sets the firm's strategic direction, and reports to President and Chief Executive Officer Bruce Broussard.
In his prior role, Chris was Humana's Chief Strategy Officer, with responsibility for leading Humana's corporate strategy, as well as setting the direction of the company's merger and acquisition and joint venture activities. Chris has extensive executive experience with both public and private growth companies and brings broad knowledge of the healthcare industry to his role. His experience ranges from leadership of strategic planning and corporate development to responsibilities that included broad P&L and Board of Directors accountability.
Prior to starting with Humana in 2014, Chris was President of Provider Markets at TriZetto, a Denver-based health IT software/services firm serving more than 200,000 providers. He helped take the company private in 2008. Previously, Chris served on the executive leadership team at BlueCross BlueShield of Tennessee as Senior Vice President of Emerging Markets, where he was responsible for full P&L and management of the company's wholly-owned subsidiaries and equity investments. While at BlueCross BlueShield of Tennessee, he was simultaneously President and CEO of Onlife Health, their national health and wellness subsidiary.
Chris earned a bachelor's degree with highest honors from the University of North Carolina at Chapel Hill and has an MBA from the Harvard Business School. He currently serves on the Board of the Honors Program at the University of North Carolina.