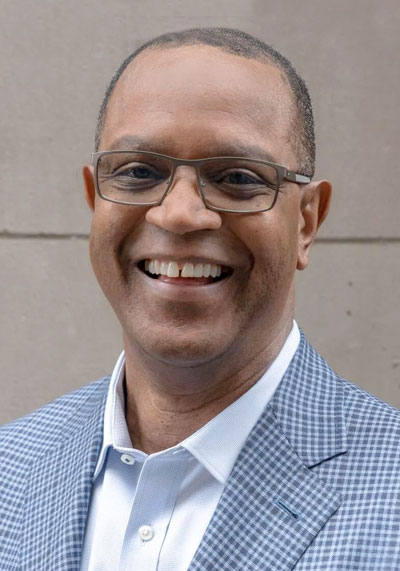 Darryl "Chip" Wade
President | Union Square Hospitality Group
Darryl "Chip" Wade is the President of Union Square Hospitality Group and is also an Officer of the company.
Previously, Chip was Executive Vice President of Operations for Red Lobster and Senior Vice President of Enterprise Operations for Darden, the world's largest full-service restaurant operating company. Prior to that, he was Senior Vice President of Red Lobster's Liberty Division where he was responsible for the day-to-day operations of nearly 100 restaurants located in seven states and the District of Columbia.
Chip spent two years away from Darden when he served as Chief Operating Officer for Legal Sea Foods, Inc. Prior to that, he was Senior Vice President of Development for Smokey Bones, a former Darden concept. Chip initially joined Darden as the Director of Revitalia for Olive Garden's existing restaurants. Revitalia was part of a system-wide repositioning of the brand.
Prior to joining Darden, Chip spent 12 years with T.G.I. Fridays where he progressed through various management positions.
A founding board member of the MultiCultural Foodservice & Hospitality Alliance, Chip is a dedicated proponent of diversity. He holds an associate's degree in Culinary Arts from Johnson & Wales University's Providence Campus. He received his bachelor's degree in hotel and restaurant management from Widener University and a master's in business administration from the University of Texas. Additionally, in 2006, he received an Honorary Doctorate of Business Administration in Foodservice Management from Johnson & Wales University.
In 2014, Red Lobster separated from Darden and became a private company owned by Golden Gate Capital. Red Lobster is the world's largest seafood restaurant company, headquartered in Orlando, Florida, with over 700 restaurants in the U.S. and Canada. Red Lobster has 58,000 employees and serves 100 million meals annually.