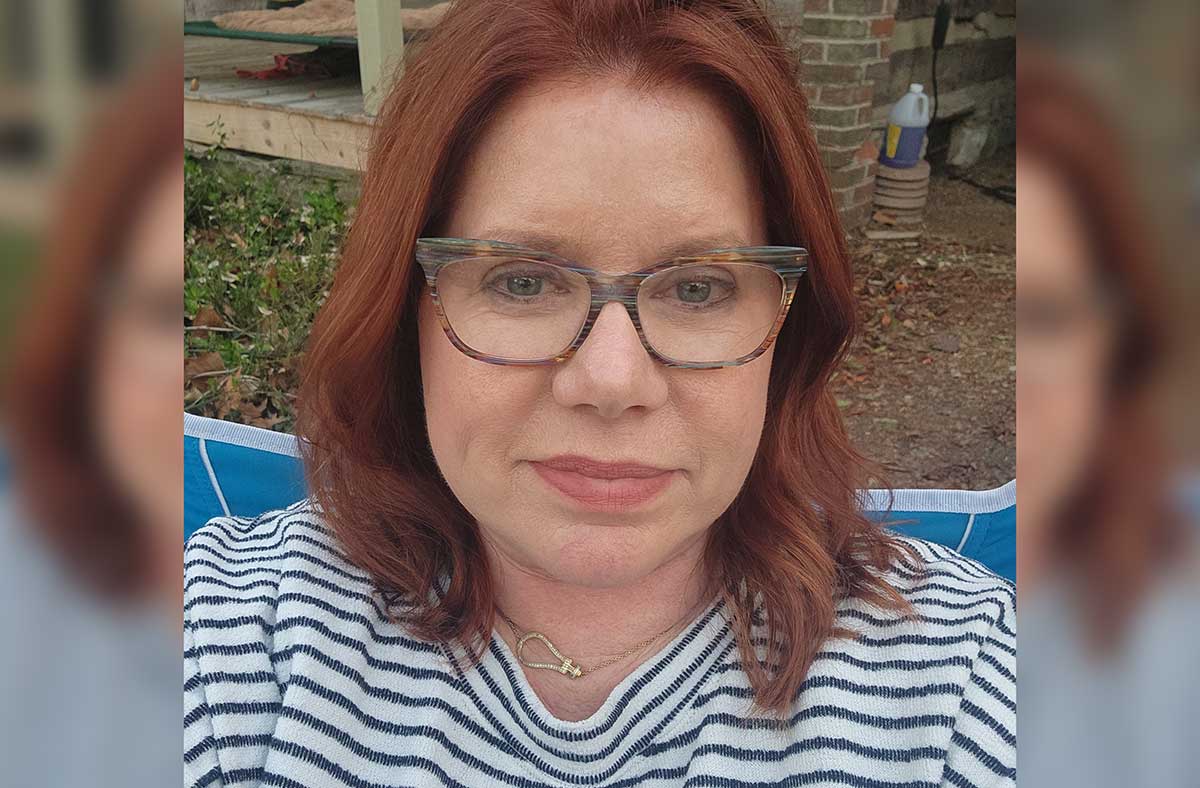 Donor Spotlight: Julie Hays, grant committee member of the Marlene and Spencer Hays Foundation
Our donor spotlight is no stranger to counseling, foster care and the adoption process. As a grant committee member of the Marlene and Spencer Hays Foundation, Julie Hays has truly lived these experiences from all angles.
With a social work degree from Case Western Reserve University, Julie was not only in the foster system as an infant, adopted, and had hands-on experience working in the field, she is now an integral part of a Foundation that gives back to nonprofits that are helping children and families live successfully. Additionally, after working in the social work arena, Julie not only adopted her own child after having three biological children, she went on a mission to find both her foster parents and her biological mother.
Julie's story is truly unique, and Youth Villages is very fortunate to have the support of the Hays Foundation so that our frontline staff can continue to help the nearly 9,000 youth we serve annually.
This Q&A will tell you more about Julie Hays' life and why she feels one of the most important things she can do is support youth and families:
Julie: "We support kids in any way we can. When you have kids in foster care, they have already suffered from a lot of losses, but with Youth Villages, they can get the support they need to heal. Any way we can help kids to have good placements and help them get to a more permanent situation is the goal." 
YV: What was your experience like working with youth in the foster system? 
Julie: "This one time, I had to go to the hospital to pick up a newborn. The mother was very young and gave up her rights. I had to take this newborn to the pediatrician, then the foster home, and think I am still trying to process that experience as a young social worker early in my career." 
YV: You have photos of when you were in your foster home. How did you go about learning more about your foster parents that you were only with a short time?  
Julie: "I got a hold of my records, and they had the name of my foster family, and I immediately wanted to learn more, so I started digging. I called everyone with that last name in the phone book in Nashville. These photos were special because they were the only photos I had from when I was born. I was too young to remember them, but everything I heard about this family was that they were very sweet and that they were long-time foster parents. I went over to their house for dinner one night and met all their other kids. Foster care is amazing when it works." 
YV: You also eventually went searching for your biological parents, correct? 
Julie: "My mom had me when she was very young, in college, and was just not in a place to care for a baby. I also found my dad; we have the same birthday. I feel really close to my half-sister I met ten years ago. Every time I'm with her she feels more like a sister. It's fun. I now have all these people in my life!" 
YV: Why did you decide to adopt? 
Julie: "I just always knew I wanted to adopt, and at that point, international adoption was happening a lot, and we decided to go forward with the process. She is now 20 years old, and she is a pistol. She just moved to Austin, Texas, and plans to pursue a degree in fashion. We are going to try to find her birth parents in China when she is ready." 
We support kids in any way we can. When you have kids in foster care, they have already suffered from a lot of losses, but with Youth Villages, they can get the support they need to heal.
YV: Why do you and the Hays Foundation support Youth Villages? 
Julie: "We support because they can give the support these kids need. They might not get that from a public entity, but the public entities are so overwhelmed, that if we didn't have Youth Villages …well, we've seen what happens to these kids when agencies are too overwhelmed. I think any way we can support kids by finding them good placements, then hopefully they can find a more permanent situation.    
YV: The Hays Foundation has specifically supported our LifeSet program, why? 
Julie: "I think the LifeSet program is so important. I know I would not put my 18-year-old out there to go it alone, and for some of these kids, they have no choice because they have no one. You are technically an adult, but you have no adult skills, and I think a better term is that they are emerging adults and need guidance and help."
LifeSet provides guidance and help to these "emerging" adults who are working towards reaching their housing, education, employment and life skills goals. LifeSet is proven to help reduce homelessness, improve mental health, reduce domestic violence and increase lifetime earnings for its participants, thus improving communities in Middle Tennessee.    
Since 2019, the Marlene and Spencer Hays Foundation has funded renovations and enhancements to the Wallace girls group home in Nashville and provides ongoing support for the LifeSet program.   
Thank you to Julie Hays for sharing her personal story and mission. To learn how you can directly support youth in foster care or exiting foster care, contact Rae Ryan, Development Director for Middle Tennessee, at rae.ryan@youthvillages.org.