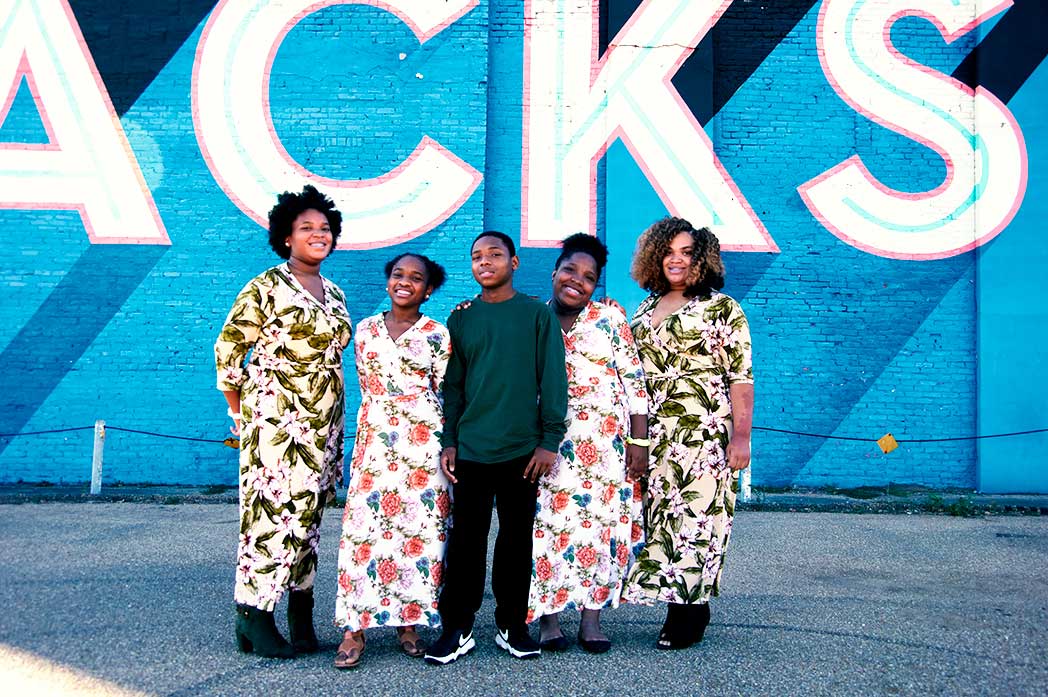 In Mississippi, Youth Villages offers home-based services through MYPAC: Mississippi Youth Programs Around the Clock.
The Mississippi Division of Medicaid developed MYPAC to provide intensive services to children and their families where they need it most – at home. Under MYPAC, families select an organization that will provide children's mental health services and coordinate all other services needed by the child and family.
Youth Villages MYPAC uses the family-driven, strengths-based wraparound approach. Our Primary Service Coordinators visit with the child and family in their home at least weekly to provide intensive case management. The coordinators also facilitate child and family teams that brainstorm and decide which services and supports a child and family will need in order to be successful. Family members and natural supports for the child and family are an integral part of each child and family team. If a family lacks natural supports, our coordinators will help build a family's support system.
MYPAC therapists are available to provide in-home therapy, family therapy, individual therapy, and specific therapies to address trauma and substance abuse, if needed. Youth Villages MYPAC also offers psychiatric evaluation and medication management services through a board-certified psychiatrist and psychiatric nurse practitioner. In addition, our coordinators and therapists are on call 24/7 to provide support and crisis intervention services.
A variety of additional services, based on the specific needs of each child and family, can be provided or arranged if determined by a child and family team. These services may include in-school support, day treatment, group therapy, tutoring, LifeSet services, pre-vocational/vocational services, respite, recreational services and activities, transportation, and other non-traditional services that would achieve improvement in child and family functioning. Family support partners may also assist families through family-to-family support and advocacy.
The goal of the MYPAC program is to provide intensive support and assistance to families until a strong formal and informal support network can be developed and built around the child and family that will enable the child to be successful long-term in his or her own home.
Our outcome data shows that more than 90 percent of the children who leave the Youth Villages programs continue to live successfully at home two years later, meaning they are doing well in school and staying out of trouble with the law.
MYPAC Referrals
Call one of these local Youth Villages offices:
Biloxi (Coastal MS): 228- 354-9700
Greenwood (MS Delta): 662-459-2240
Hernando (NW MS): 662-449-7440
Hattiesburg (SE MS): 601-271-7600
Jackson (Central & SW MS): 601-572-3700
Meridian (East MS): 601-696-7161
Tupelo (NE MS): 662-840-3008