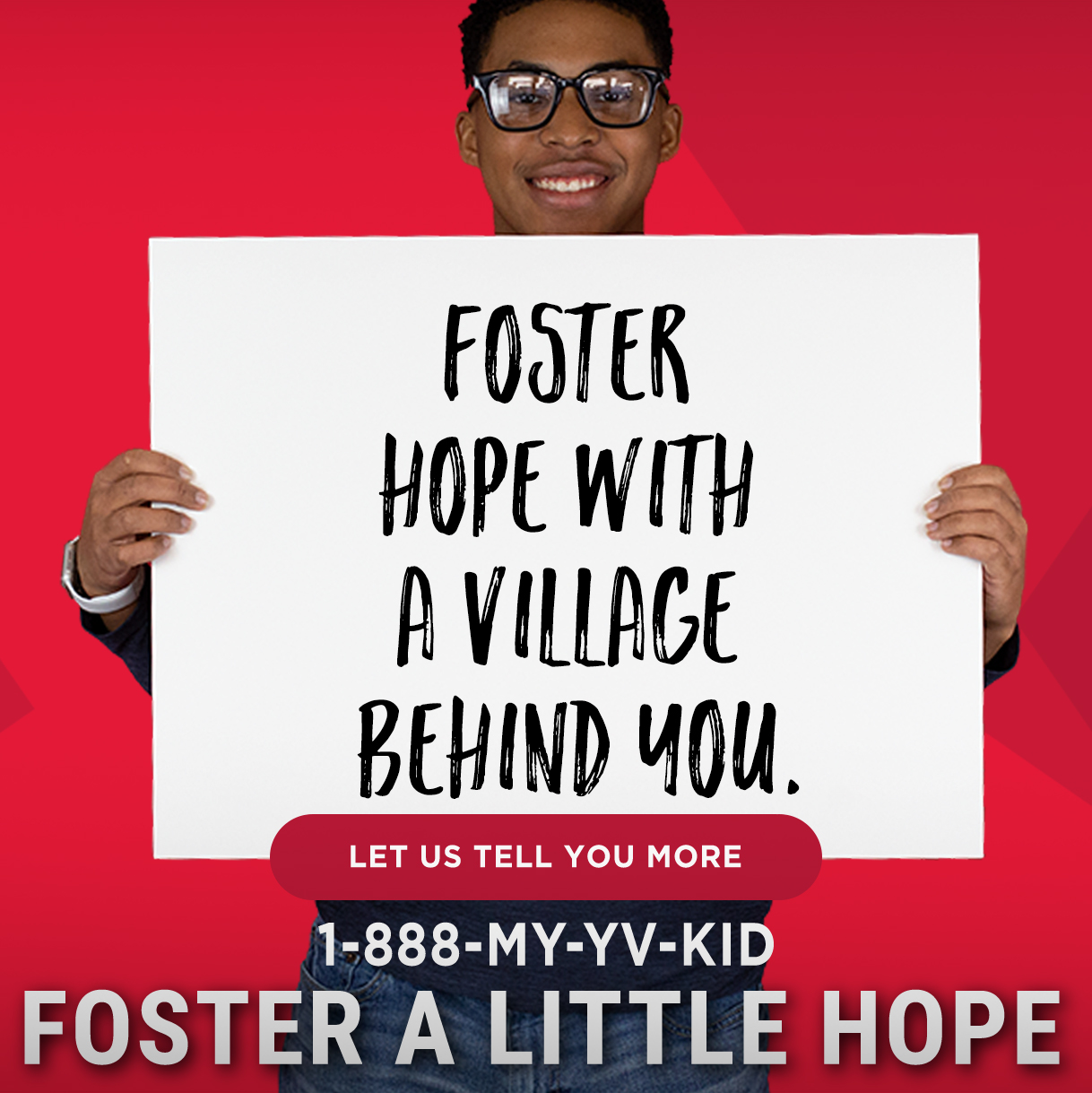 Foster Care Stories
We Are A Force For Families®
Virtual Info Sessions
Are you interested in learning more about fostering and/or adopting? Join us for an info session where you'll have the opportunity to connect with the staff and learn more about the process. Anyone is welcome to attend.
If you have any questions or can't make any of the sessions, please call us at 1-888-MY-YV-KID or submit an inquiry here.
If these times do not work with your schedule or if you have any other questions, please give us a call 1-888-MY-YV-KID.