BECOME A POSITIVE FORCE
Volunteering with Youth Villages is the easiest way to become a direct, positive force in the lives of the young people we work with. We offer a variety of opportunities to volunteer at our residential campuses and beyond.
Here are just a few examples:
Serve at a Youth Villages event
Adopt a campus cottage/cabin
Teach job and interview skills
Recruit foster parents
Coordinate donation drives
Instruct kids in learning a new talent
Host an event as a Birthday Hero or Holiday Hero
Provide a personal service
Offer spiritual guidance
Run/Walk with our kids as part of the Youth Villages Runners' Club

 
In addition to offering opportunities for individual volunteers, Youth Villages also works with companies, churches and civic organizations to arrange group volunteer experiences.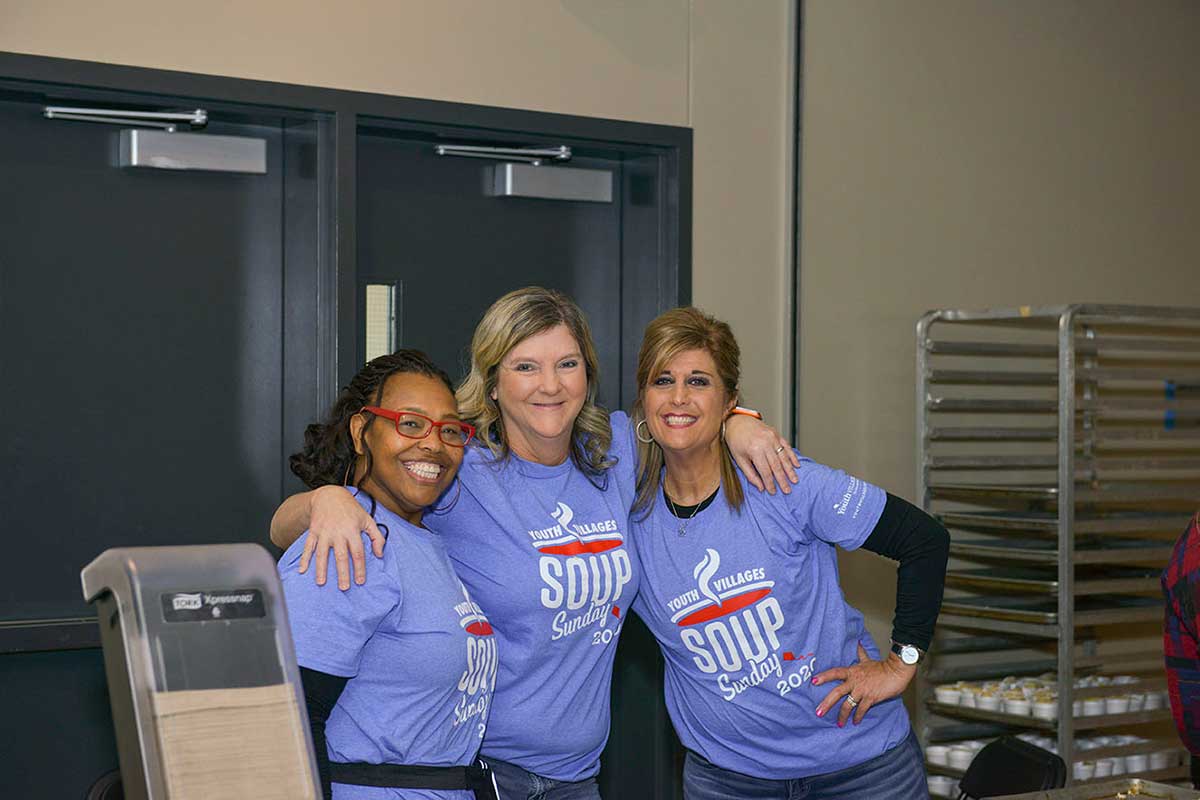 Volunteer Contact
Start your volunteer journey with our Volunteer Interest Form.
Youth Villages
P.O. Box 341154
Memphis, TN 38184-1154
901-251-4935