Become a Corporate Partner
Make your company a force for families
Youth Villages is the force for families
Join Us in Our Cause
Partnering with Youth Villages creates opportunities to increase your employees' engagement with making a positive change in their communities. Connect your brand to our trusted non-profit that is committed to helping children and families live successfully.
Contribute with Purpose
Investing in Youth Villages makes it possible to provide hope and essentials for families in need. Taking pride in the relationships we build with our community and corporate partners; we value your company's financial support, and find it a privilege that you chose to make a difference in the lives of our youth.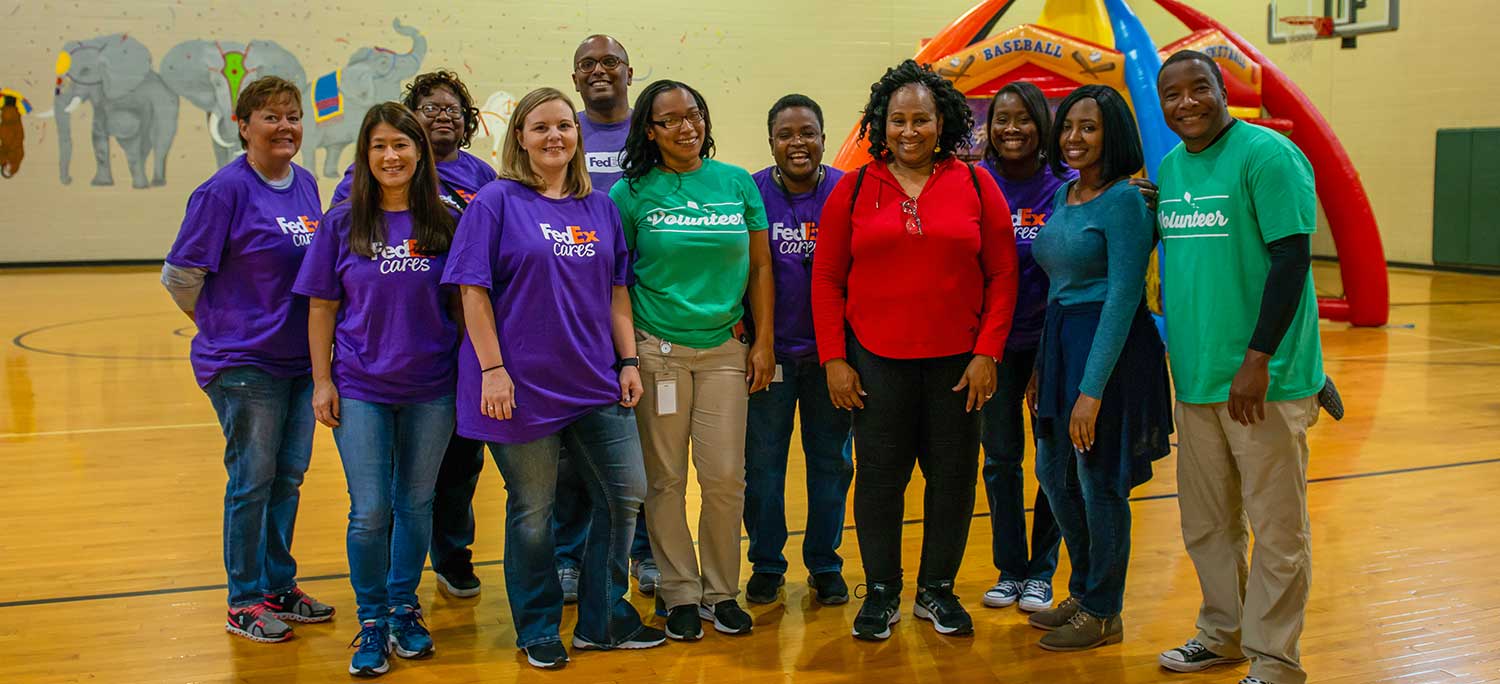 Connect and Invest in Youth Villages
There's no one-size-fits-all approach to donating. Our team is ready to assist you in creating the best opportunity to fit your goals and budget based on corporate social responsibility, local visibility and community well-being. Donations make it possible to implement impactful change for our youth and families, whether it's from workplace giving, corporate gifts, foundations, community leaders or individuals.
Corporate Support for Youth Villages
Provide a transformational gift to support national Youth Villages programs and services. Your support allows us to start, grow or continue programs that impact our children and families across the nation.
Workplace campaigns unite employees in all offices or branches of a company, allowing them an opportunity to donate and contribute to causes they're passionate about. Employee giving, matching gifts and workplace fundraisers are great ways to give to Youth Villages through your workplace.
We are always looking for volunteers to assist us in empowering our communities by making a difference. Volunteer projects designed for groups are great for team building and allow your employees to give back by working with children who need positive adult influences.
A corporate sponsorship amplifies Youth Villages' mission to be a force for families without incurring additional expenses. When you sponsor an event hosted by Youth Villages, you have the opportunity to enhance your company's philanthropic image and visibility in the community, and support investments that help address our youths' most pressing needs.
The donations Youth Villages receives play an important role in our efforts to impact the lives of our youth and families. Products, services and/or gift certificates donated by your business are most appreciated. Your tax-deductible donation will increase the success of our campaign and will be used for essential items and incentives for our youth.
Join with Youth Villages on a collaborative partnership to increase your business sales, engage new consumers and build consumer loyalty while promoting our mission and donating a portion of the proceeds.  
Interested in becoming a corporate sponsor?
If you would like to become a Corporate Partner, please submit a Corporate Partner Inquiry Form
Investors and Supporters
Our programs are made possible by the generous donations of the following organizations and foundations:
Anonymous (3)
Arnall Family Foundation
AutoZone
Ballmer Group
Blue Meridan Partners
Cal Turner Family Foundation
Clarcor Foundation
Coastal Federal Credit Union
Dan and Margaret Maddox Charitable Fund
Day Foundation
FedEx Corporation
George Kaiser Family Foundation
Haslam 3 Foundation
Healthways Foundation
Jack Satter Foundation
Jane's Trust
Joe C. Davis Foundation
Joey Logano Foundation
Leon Lowenstein Foundation
Meyer Memorial Trust
Murdock Charitable Trust
Nancye F. Markle Charitable Trust
One8 Foundation
Oregon Community Foundation
Paul and Phyllis Fireman Charitable Foundation
Phillips Foundation
Plough Foundation
Realan Foundation
Richard W. Jennings Foundation
Ruth Q. Davis Foundation
Sartain Lanier Family Foundation
Tannenbaum-Sternberger Foundation
The Collins Foundation
The Philanthropic Initiative
Wayne and Sue Humphrey Charitable Remainder Trust