What drives a person to enter a selfless profession, one that requires a person to pour their talents into some of the most challenging circumstances children and families face? The team at Youth Villages draws upon a breadth of personal and professional experiences to find the inspiration needed to help families triumph over adversity. No two roads to Youth Villages are the same, but the collective story of what brought us here weaves a tapestry that beautifully tells one side of the Youth Villages story: Why do we do what we do? 
Join our team as they share their stories of resilience on the first season of our podcast: Stronger Than You Think. Through their stories, you'll get a glimpse into the path that brought each of them to Youth Villages, how they maintain personal and professional wellness in a field that challenges them, and the stories from which they draw inspiration to keep doing their critical work.  
Episode 8: Maggie Anglin | "I want to help others the way I wasn't helped."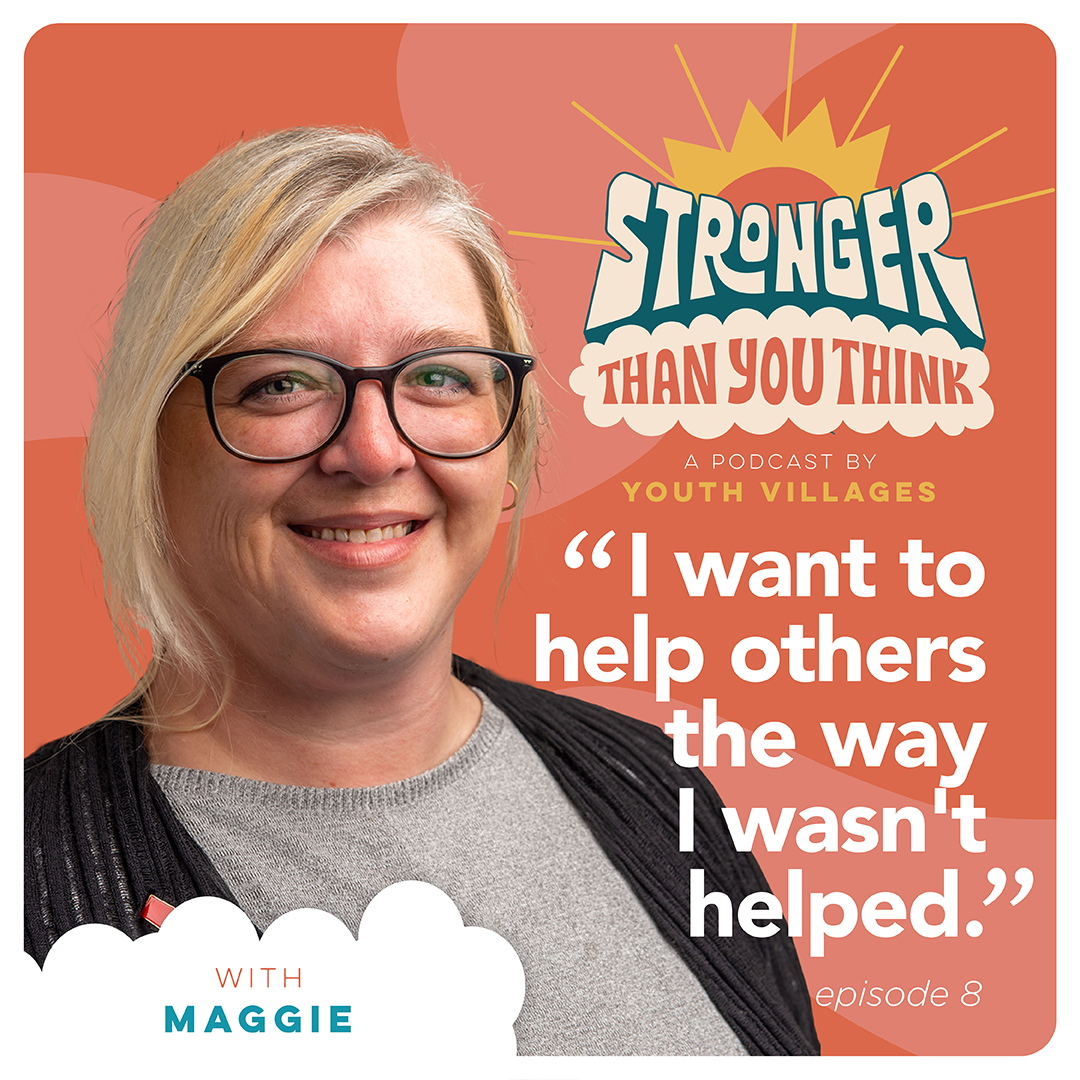 "Can we start now?" Those are some of the first words Maggie Anglin says to newly enrolled families in her program. The urgency with which she approaches families in the Intercept program is equal parts policy and personal passion.
She wishes there would have been someone to intervene on behalf of her 10-year-old self before her depression drove her toward dangerous decisions.
With two decades of therapy-fueled recovery under her belt and a master's degree in social work in her back pocket, Maggie can connect with kids in crisis and provide families with tactics to support their needs.
Maggie shares how the world today is more friendly toward children learning to navigate mental health challenges, and how a generation of professionals like her are leveraging their experiences to create meaningful change and make their younger selves proud.   
Links from the show 
Join the force for families. View open Nursing positions

here

.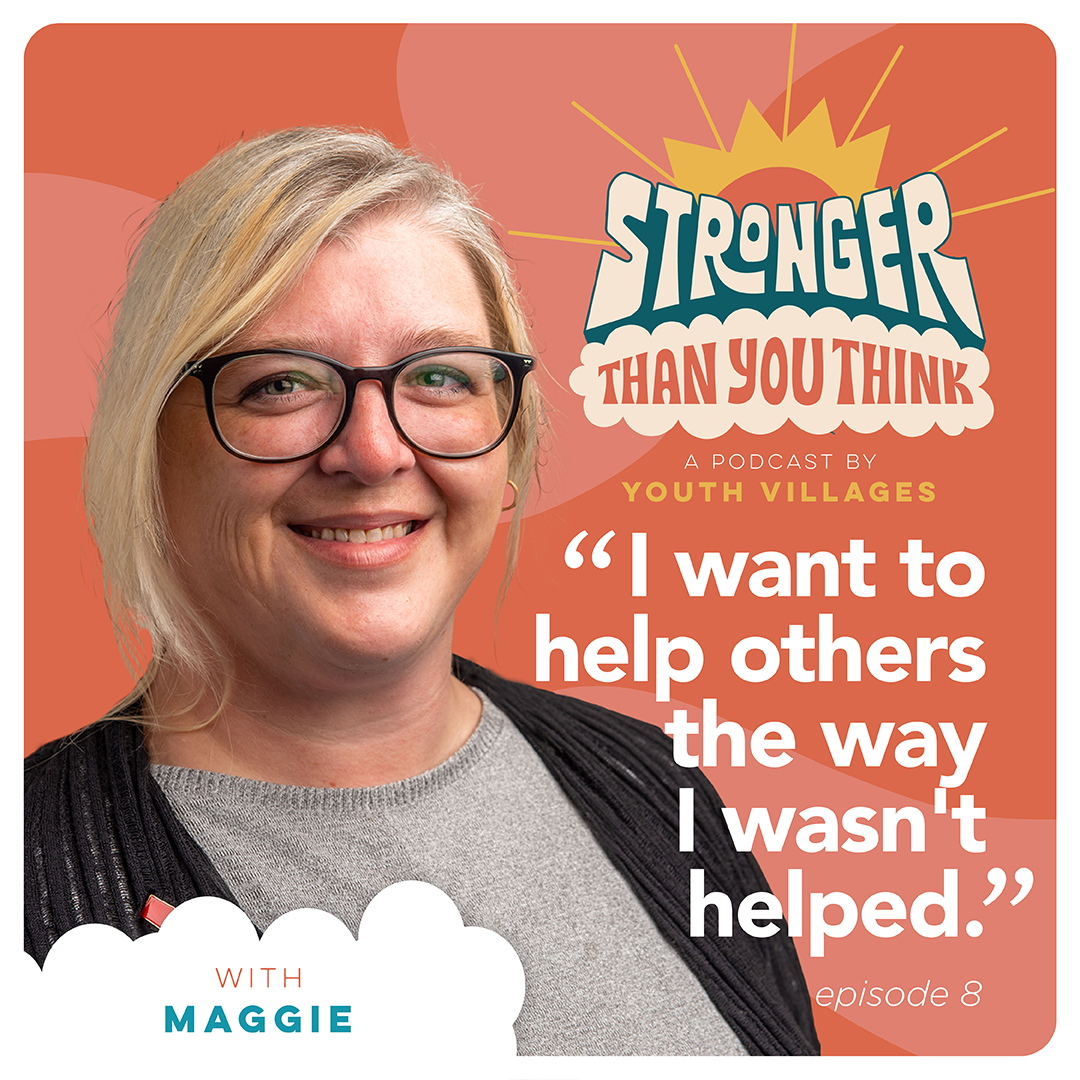 Episode 7: Nurse Lyndsey | "We find the spark no one else sees."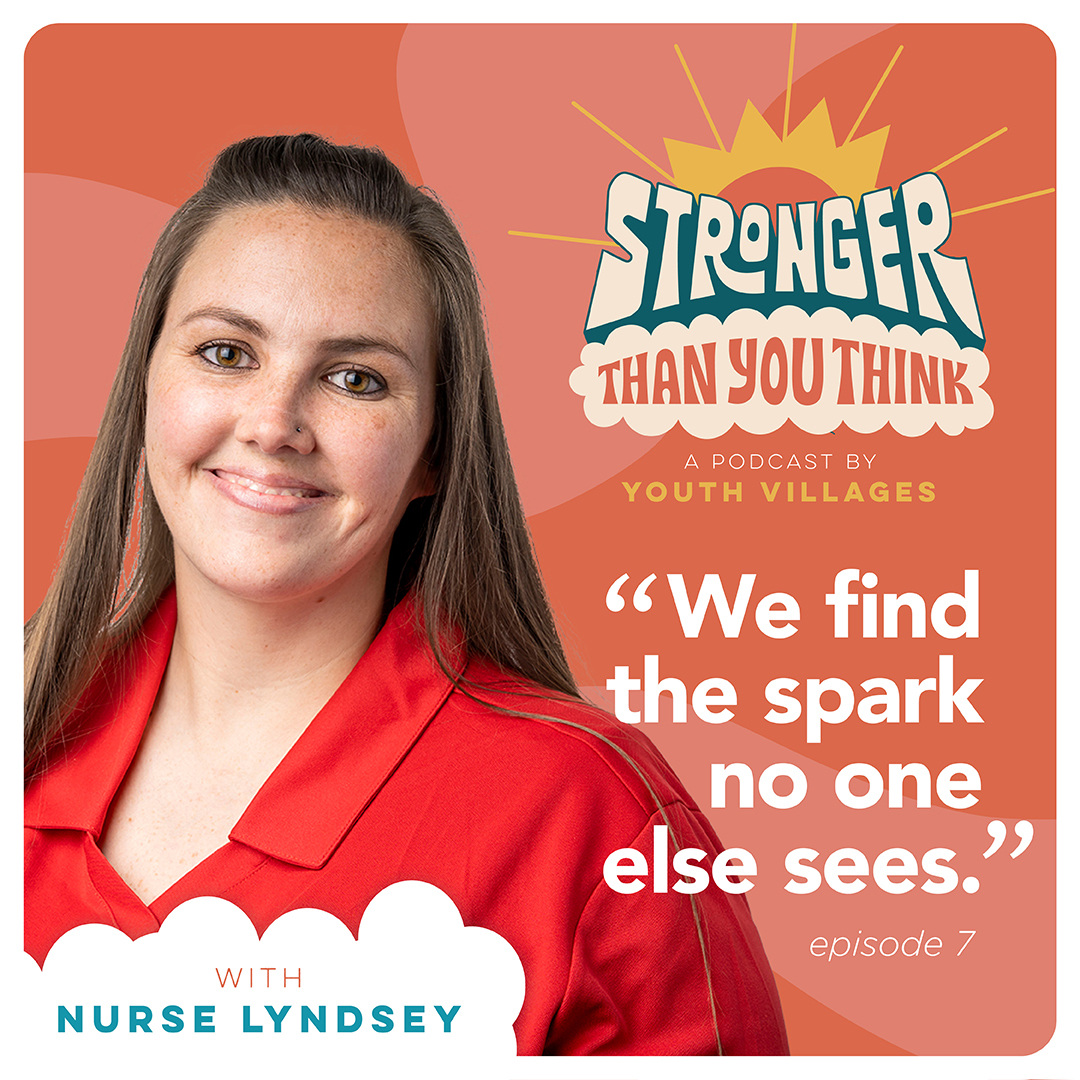 Rendering medical services to children who have interwoven physical and mental health needs is something that even the best nursing schools can't prepare you for. Lyndsey Lewis, like many professionals on her team of nurses, learned through doing and navigating relationships with children under her care.
Early in her career, she recognized the life experiences of children at Youth Villages made honest and clear health care relationships important, so she turned to one of the organization's core tenants for guidance: always do what you say you're going to do. With this mindset, she has built trust among her youth and team, confronting the most medically and emotionally challenging cases with a desire to create positive outcomes through innovative care. 
 Links from the show 
Join the force for families. View open Nursing positions

here

.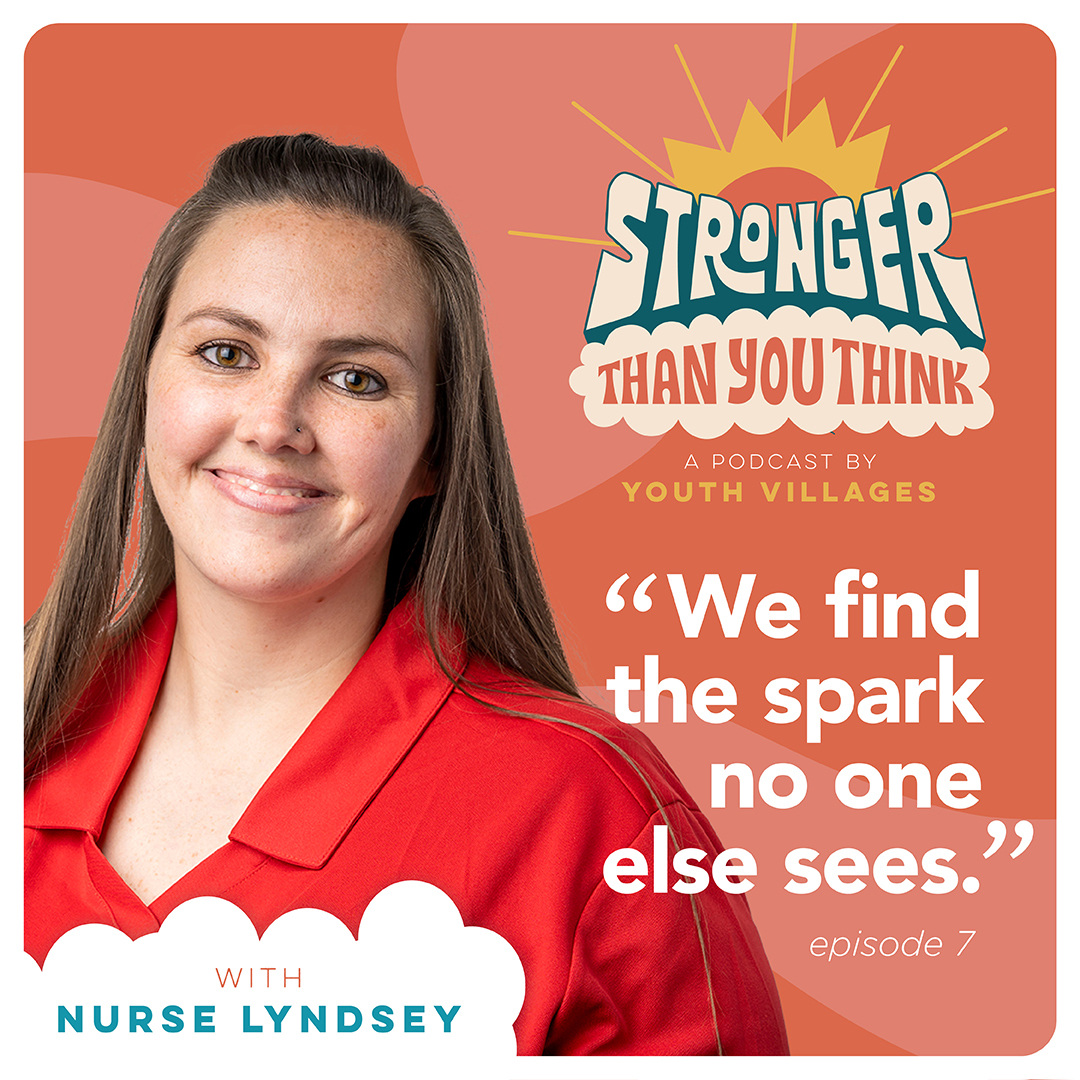 Episode 6: Latoria Jenkins | "This is why we do what we do."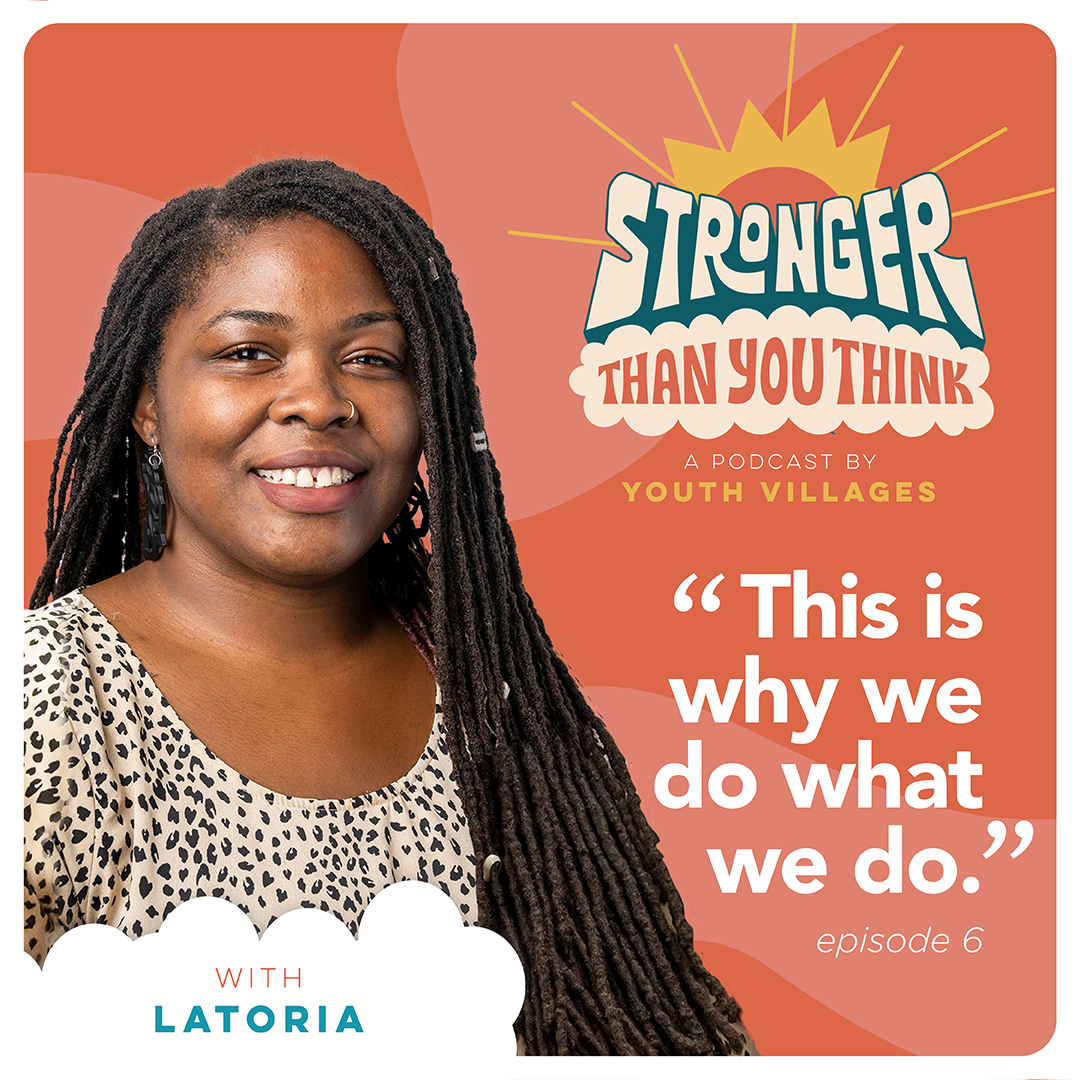 Deeply rooted empathy is often born from life experiences. Latoria Jenkins' connections with her Youth Villages youth and families are a prime example. Because she navigated years of her older sister's mental health crises, she is uniquely equipped to walk alongside youth and their families as they work through similar circumstances.
And because this has been part of her life story, it makes sense that she frames her career in Youth Villages' residential program as a lifestyle. Daily, she revels in the opportunity to support children, providing second chances and a new perspective among those who don't often get them. She sees that as her goal: to leave children with new skills so they can radically change their lives. 
Links from the show: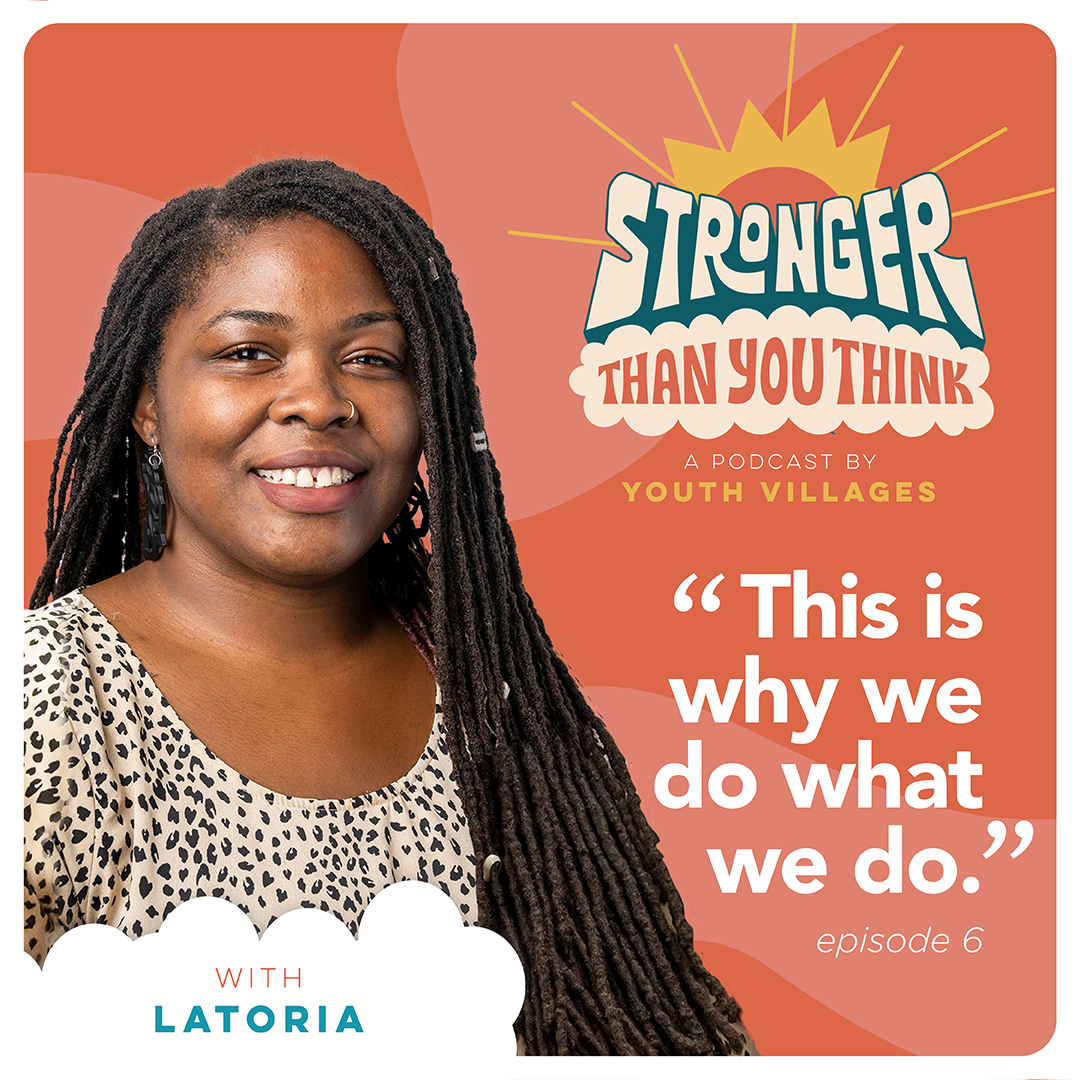 Episode 5: Carl Davis | "I can't run from it if I come from it."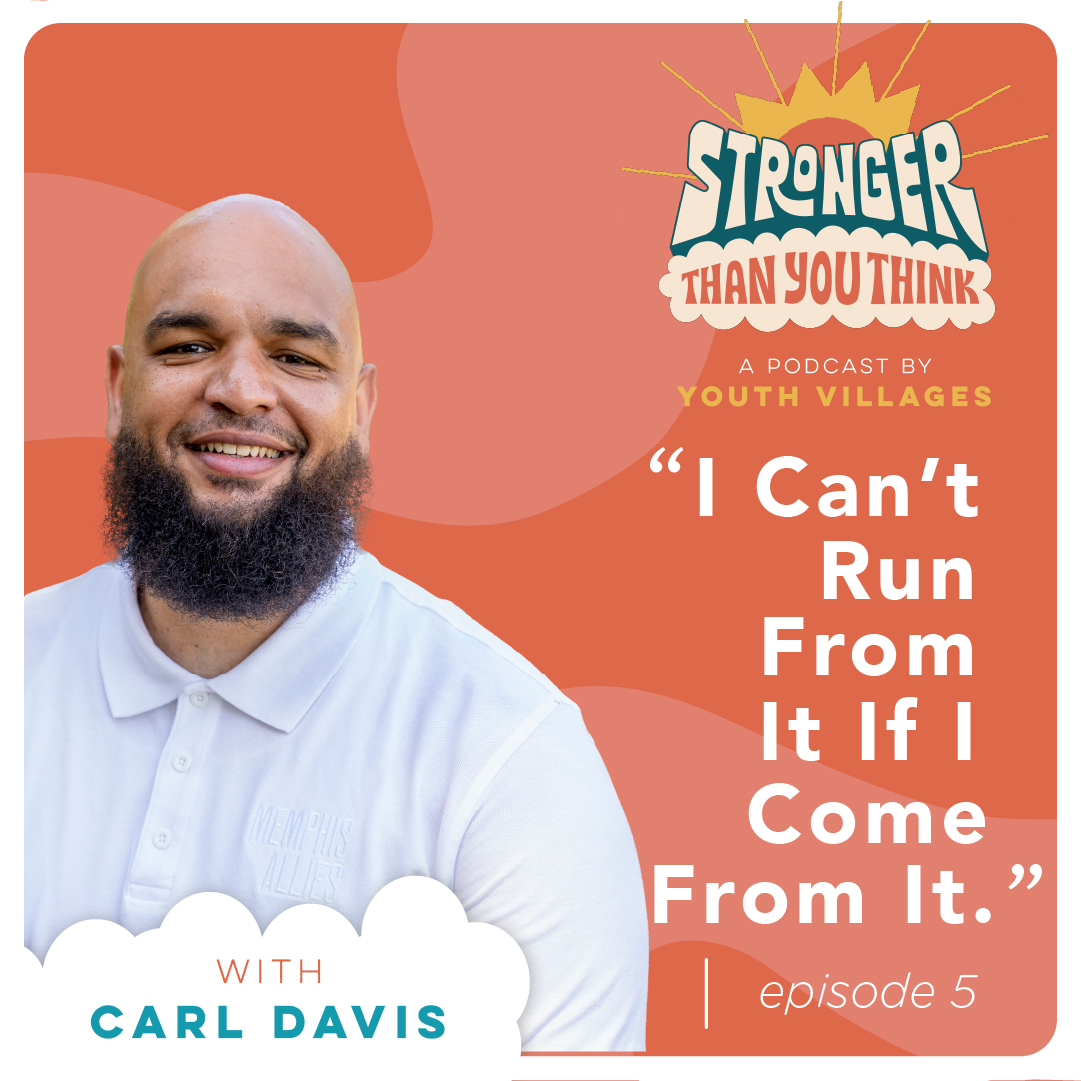 Carl Davis' path to Youth Villages can be outlined through several significant figures: two drug-addicted parents, four siblings who became involved with the justice system, 11 funerals attended for victims of gun violence and countless times when he chose a different path for his life than that of the people he loved.
Now, 14 years later, Carl is the Director of Operations for Memphis Allies, a collaborative initiative launched by Youth Villages to reduce gun violence. He still relies upon lessons learned from one of the first young people he helped: consistency, connection and a conscious choice to see the good in people are all things that ignite change and create opportunities for a better future.
What takes form is different for each relationship – and his decision to invest in the lives of children and youth at every stage of his career is what saw him move from an overnight teacher counselor to a director of operations. 
Links from the show: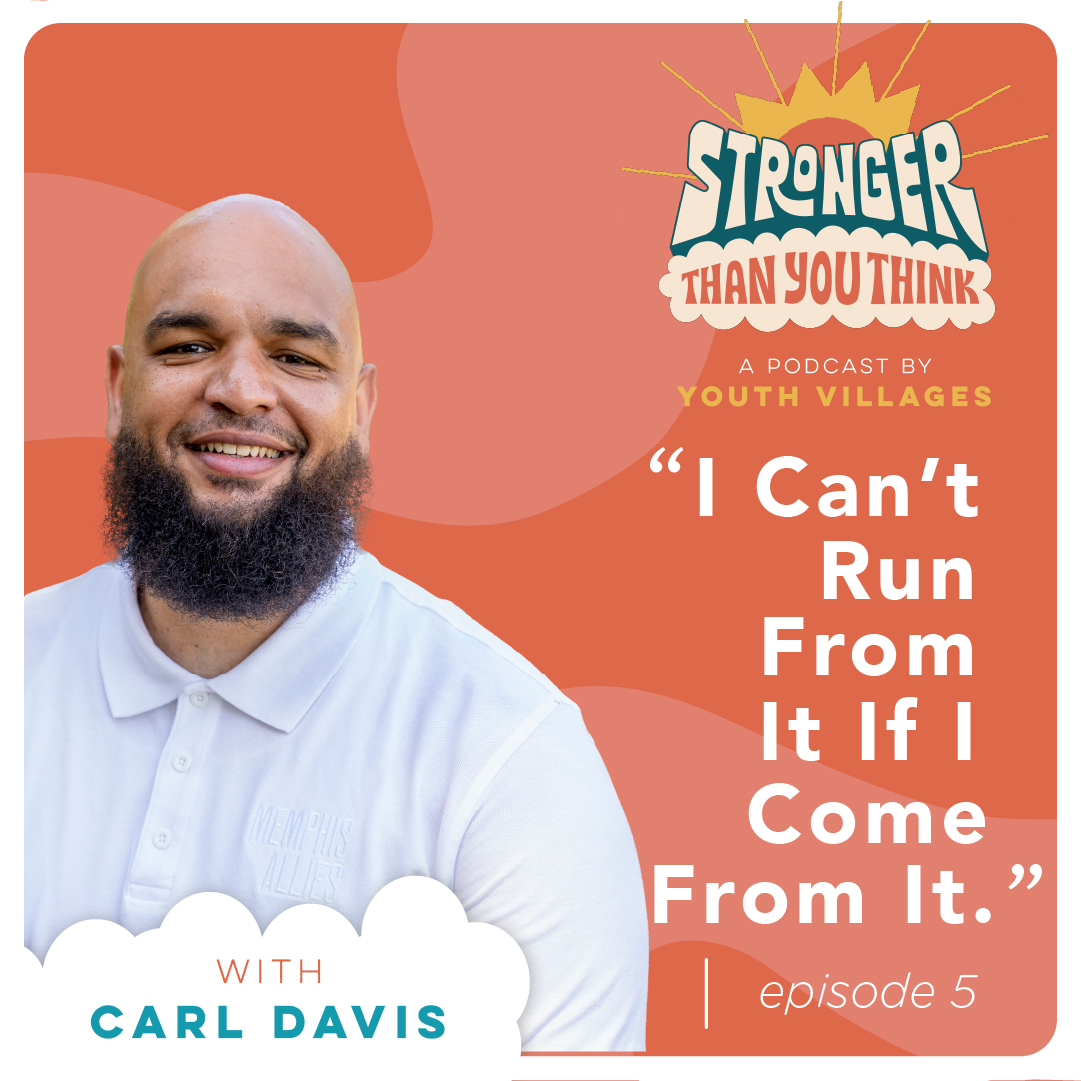 Episode 4: Dennis McBee | "There's more here than just the bottom line."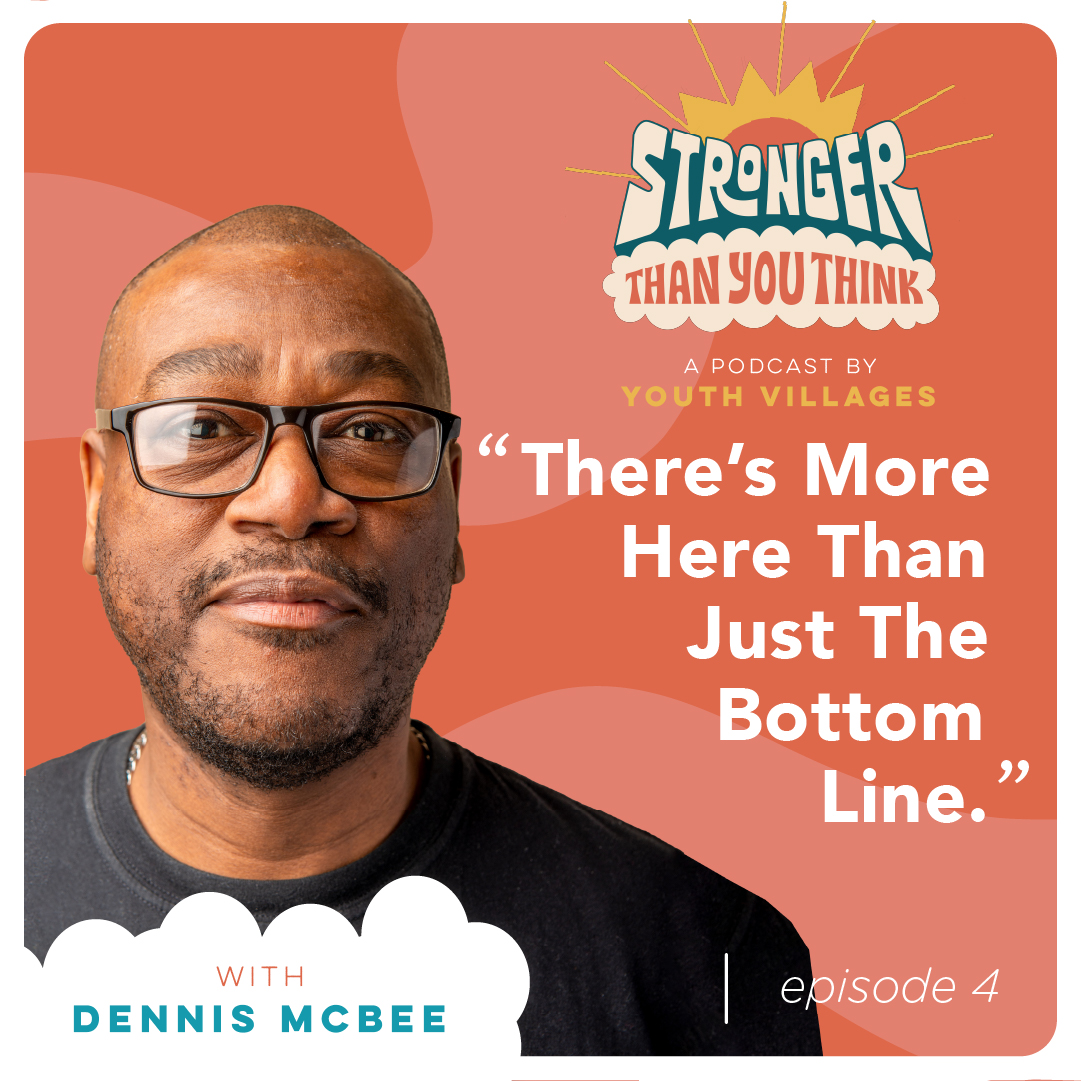 A life spent helping others is a life worth living. Dennis McBee knew this was his purpose, but the road to a career supporting families was a winding one. As a young man, he struggled to overcome loss and poverty –and all of the challenges associated with being poor and a self-proclaimed "geek" growing up in South Memphis. While the path wasn't always smooth, there were people along the way who helped him dream of a brighter future, and he knows the power of that type of hope. Now, he uses his story to connect with children and families served by Youth Villages, building plans and envisioning opportunities beyond their wildest dreams. 
 CONTENT WARNING: This episode contains references to suicide (suicidal ideation) that may be triggering and difficult to hear. This trigger warning is to empower you as the listener to make a healthy decision about if/when and how you should consume this podcast.
 Links from the show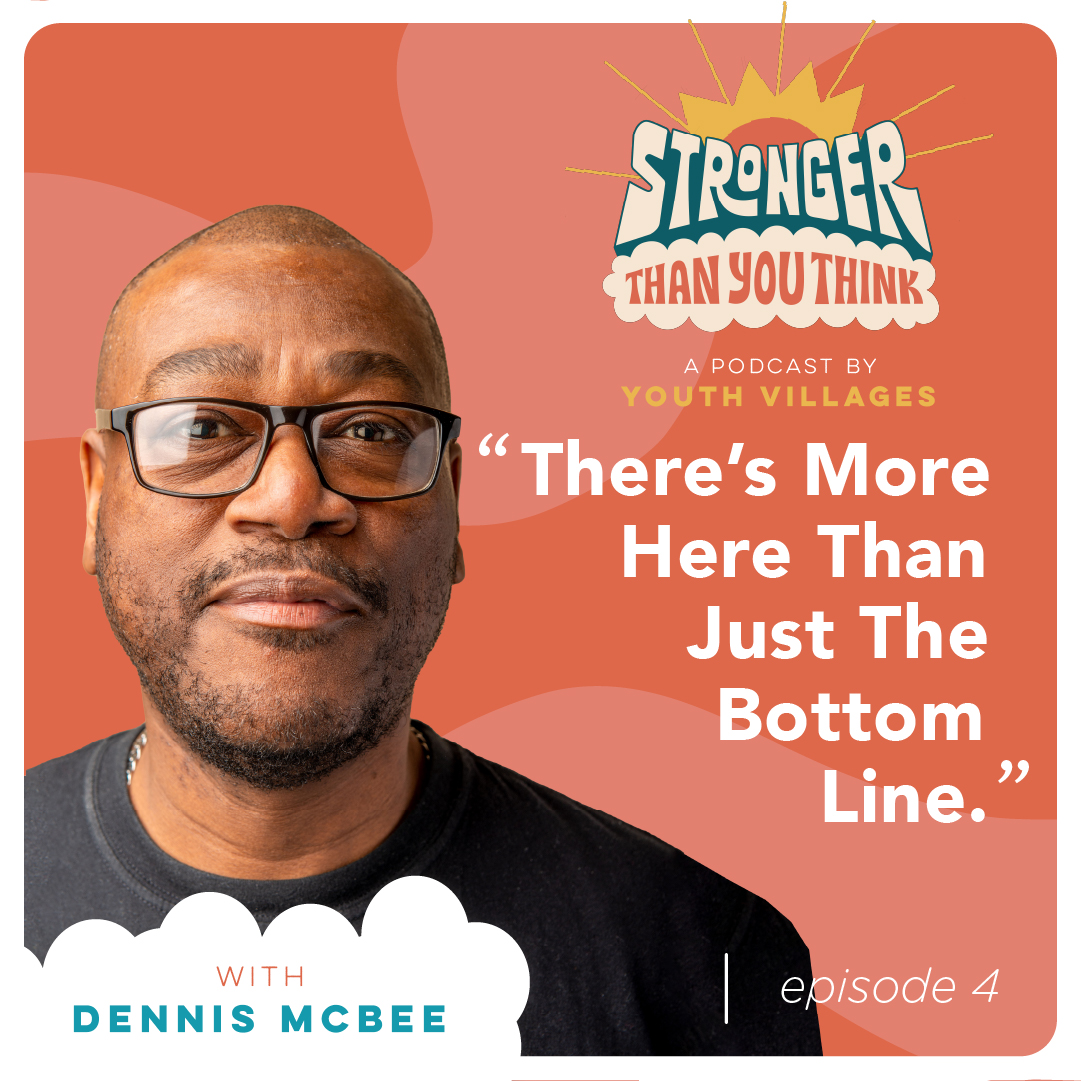 Episode 3: Whitney Malone | "Our success means kids stay in their community."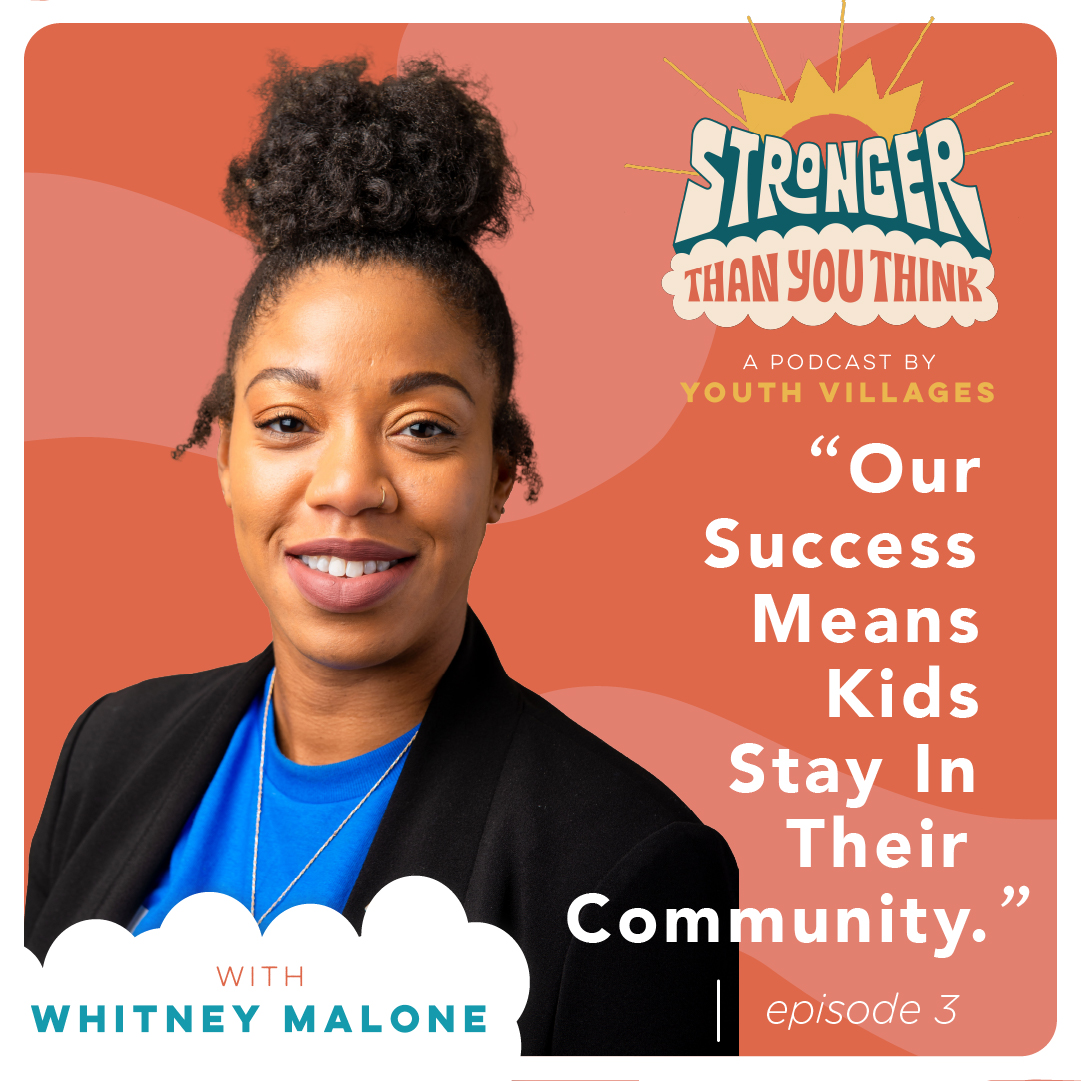 When you pour your life into your work, you want your company to pour back into you. That's the reciprocal relationship that Whitney Malone found at Youth Villages. In her 11 years with the organization, she has used her life to impact hundreds of children in our residential programs –  and the unique culture at Youth Villages has not only kept her with the organization but has propelled her to grow as a professional. Through the story of her upbringing, collegiate basketball experience and decade-long investment in our children, Whitney provides listeners with a glimpse into the career-building mentality that exists among the Youth Villages team and how hard work begets opportunities to grow, learn and succeed. 
Links from the show: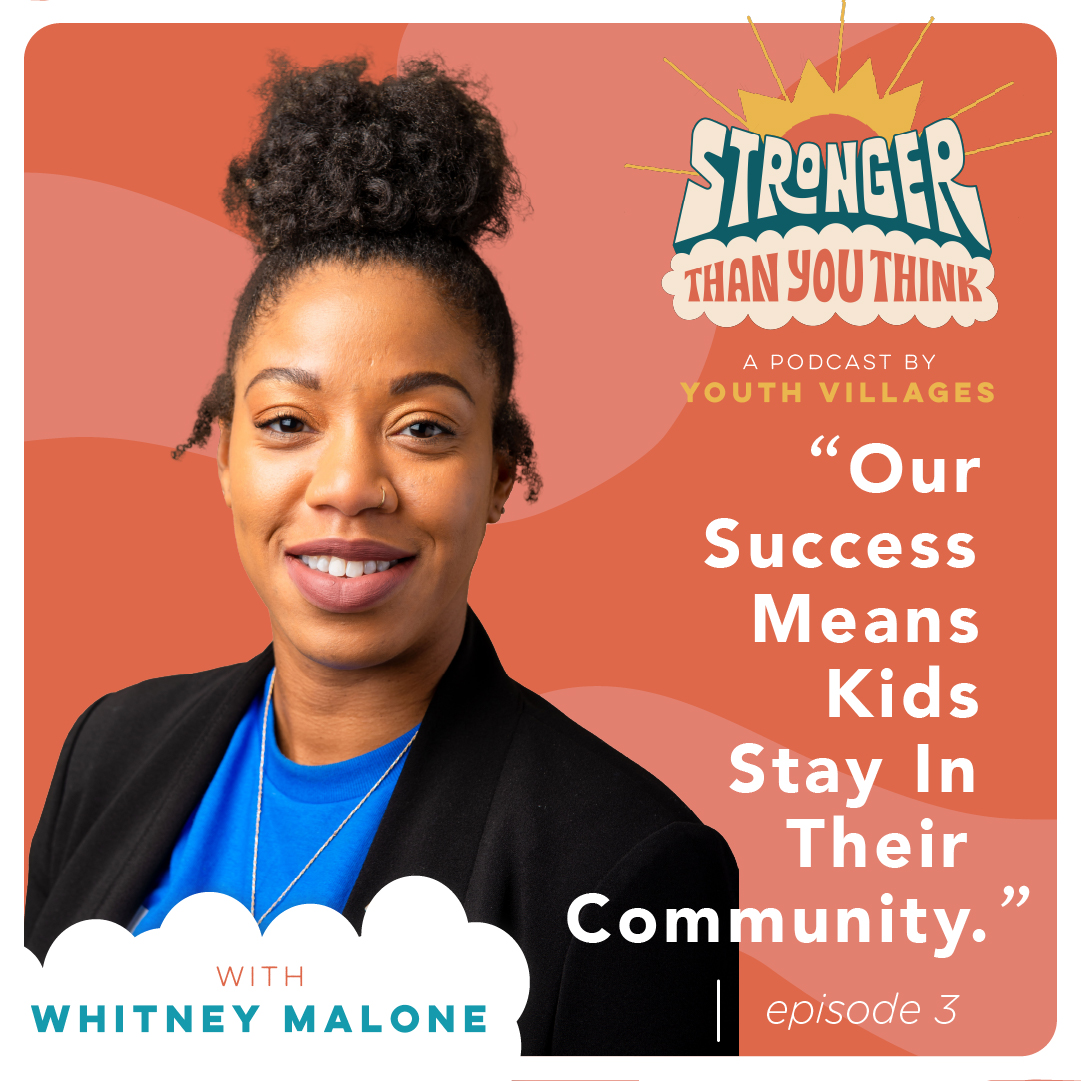 Episode 2: Merry Byers | "Society would have thrown him away."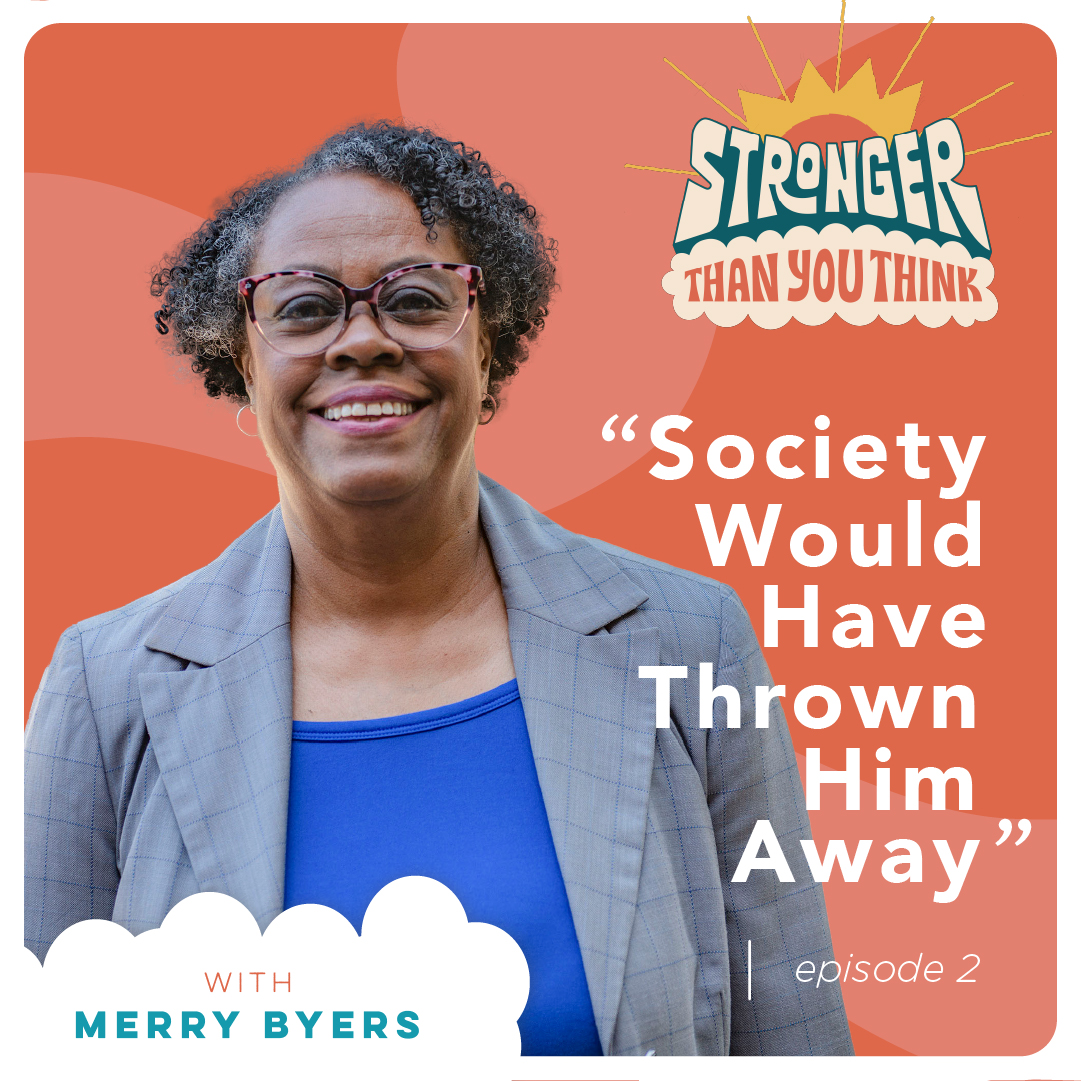 Sometimes, all it takes for a child to find a new path forward is the faith of one person. Clinical Supervisor Merry Byers knows from her upbringing, a career in law enforcement and her time at Youth Villages that thousands of young people find themselves on the outskirts of society, susceptible to crime, violence and unthinkable tragedy. But, the intervention of one person can make a world of difference. In this episode of Stronger Than You Think, Byers tells the story of her unconventional path to social work and how her current professional endeavor in intensive in-home services for juvenile court-involved youth is inspired by all of her lived experiences.  
Links from the show: 
Join the force for families. Apply for employment here.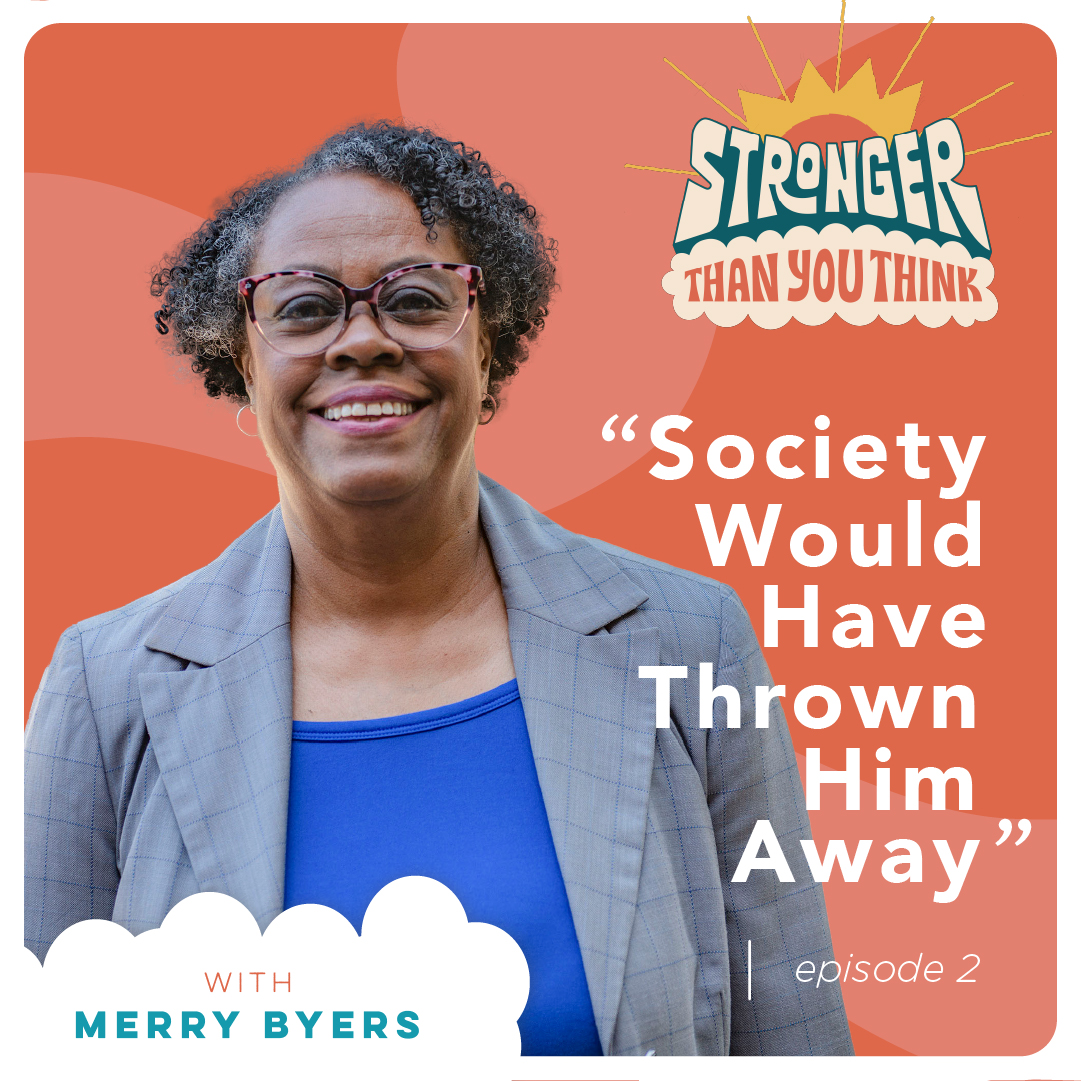 Episode 1: Patrick Lawler | "We have to think big because the needs are big."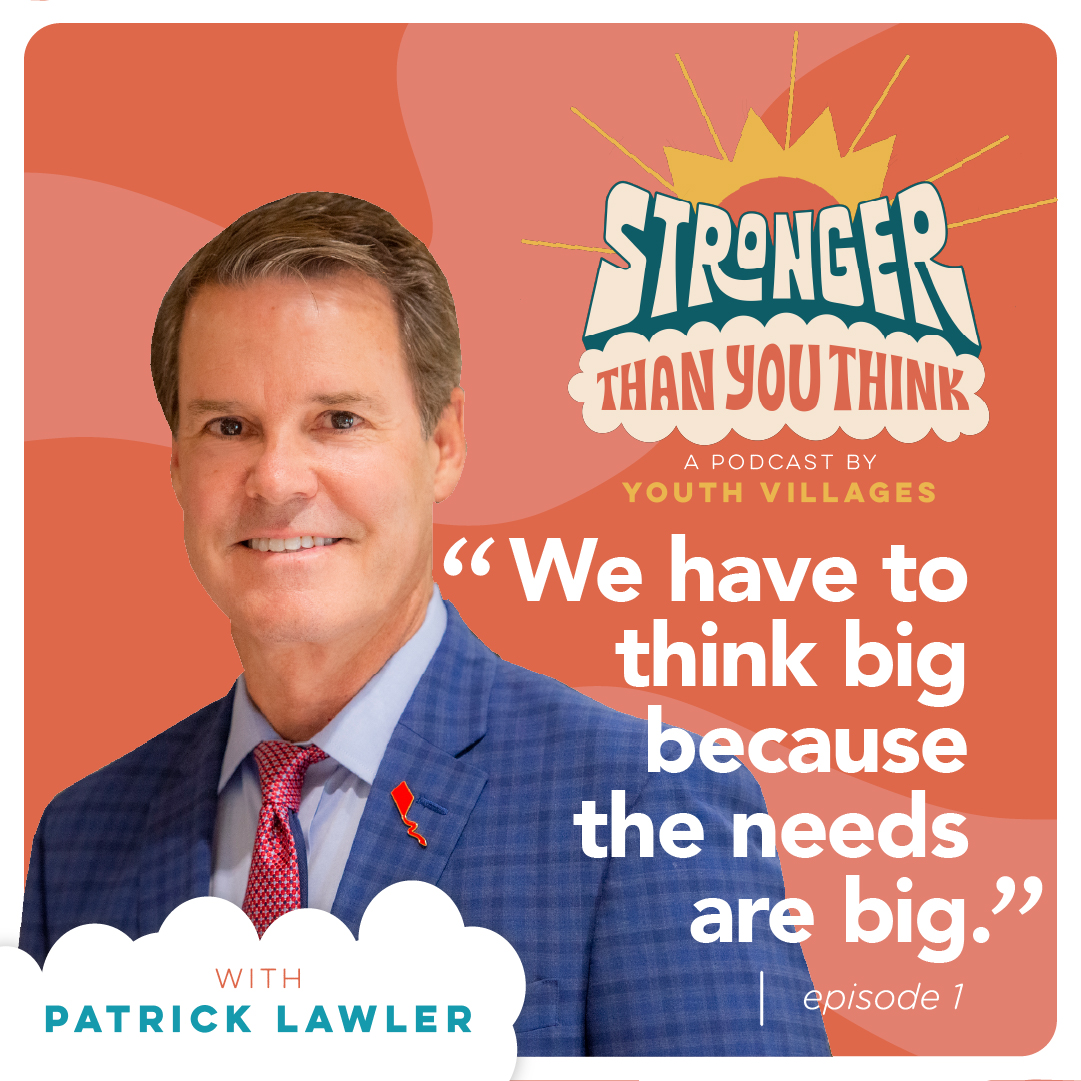 How do you tackle the significant challenges facing thousands of children and families across the country who are part of the child welfare system? Youth Villages CEO Patrick Lawler is undaunted by the enormity and encourages his employees to approach their work one family at a time. With decades of social work experience and a tenured history with the organization, Lawler knows better than anyone that making meaningful improvements in the lives of children and families starts an idea, a person who cares and people behind them with a vision for expansion. In the first episode of Stronger Than You Think, Lawler taps into what makes Youth Villages the vibrant, impactful organization it is today by demonstrating the source of his employees' collective strength, as well as how our boldest initiative to-date, ending gun violence, is influencing change in Memphis, Tennessee.
Links from the show