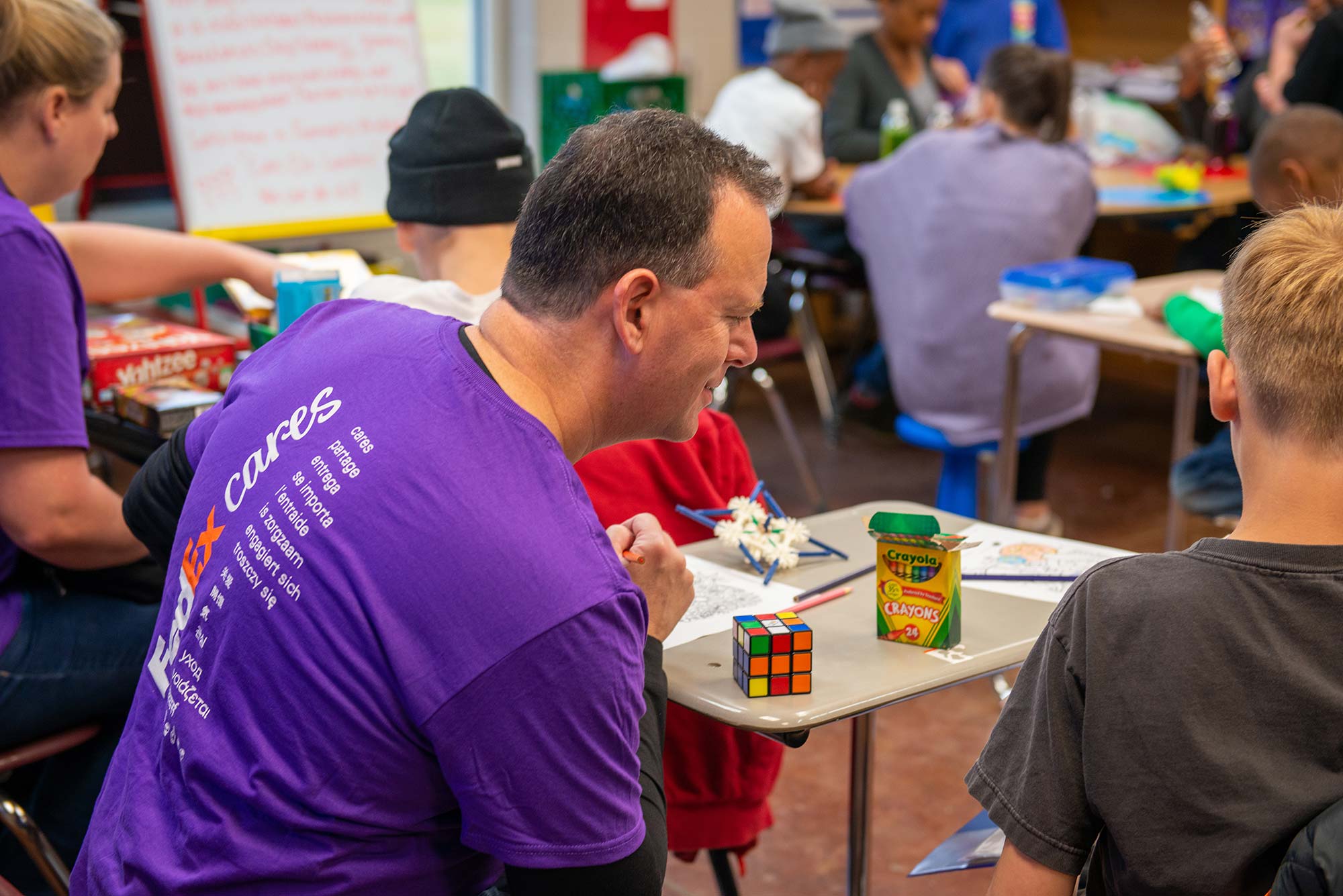 Youth Villages has residential campuses and group homes in the Memphis, Nashville and Atlanta metro areas. While opportunities vary at these locations, here just some of the ways you or your group can become involved with helping the young people we assist through residential treatment.
Adopt a Cottage
Volunteers can adopt a cottage on one of our residential campuses or a group home. This group project is perfect for two or more volunteers who like to visit our children weekly, twice a month or monthly to play sports or games, cook out, or just talk and have fun.
Birthday Heroes
Birthday Heroes brighten children's lives by engaging regularly in fun activities with them and celebrating their special day with cake, soft drinks, gifts and games. Two or more coworkers, friends, sorority sisters, fraternity brothers, youth or church group participants can commit to adopting a cottage for monthly or semi-monthly volunteer activities and celebrating children's birthdays.
Career Days
Come out and spend time with the kids, as well as talk about goal-setting and life-long ambitions. You can share information about your profession and discuss potential openings within your company. Youth in attendance will be between ages 8 and 18. Each company will be provided with an eight-foot table and two chairs. Feel free to bring brochures, props, displays and handouts to better engage the kids.
Spiritual Life
Help nurture the spirituality of young people. The Youth Villages Spiritual Life Program provides children with an additional outlet for support during their treatment, and participation by the children is voluntary.
The Spiritual Life Program is run by coordinator Hilda Arsenault, and the program is sustained by individual and group volunteers from local churches and other faith groups. Volunteers may meet a group of children weekly, two times a month or less often for spiritual and inspirational activities, testimony, drama, concerts, messages of encouragement and more. Some volunteers also lead chapel services at the Youth Villages campuses.
Volunteer Contact
Start your volunteer journey with our Volunteer Interest Form.
Youth Villages
P.O. Box 341154
Memphis, TN 38184-1154
901-251-4935