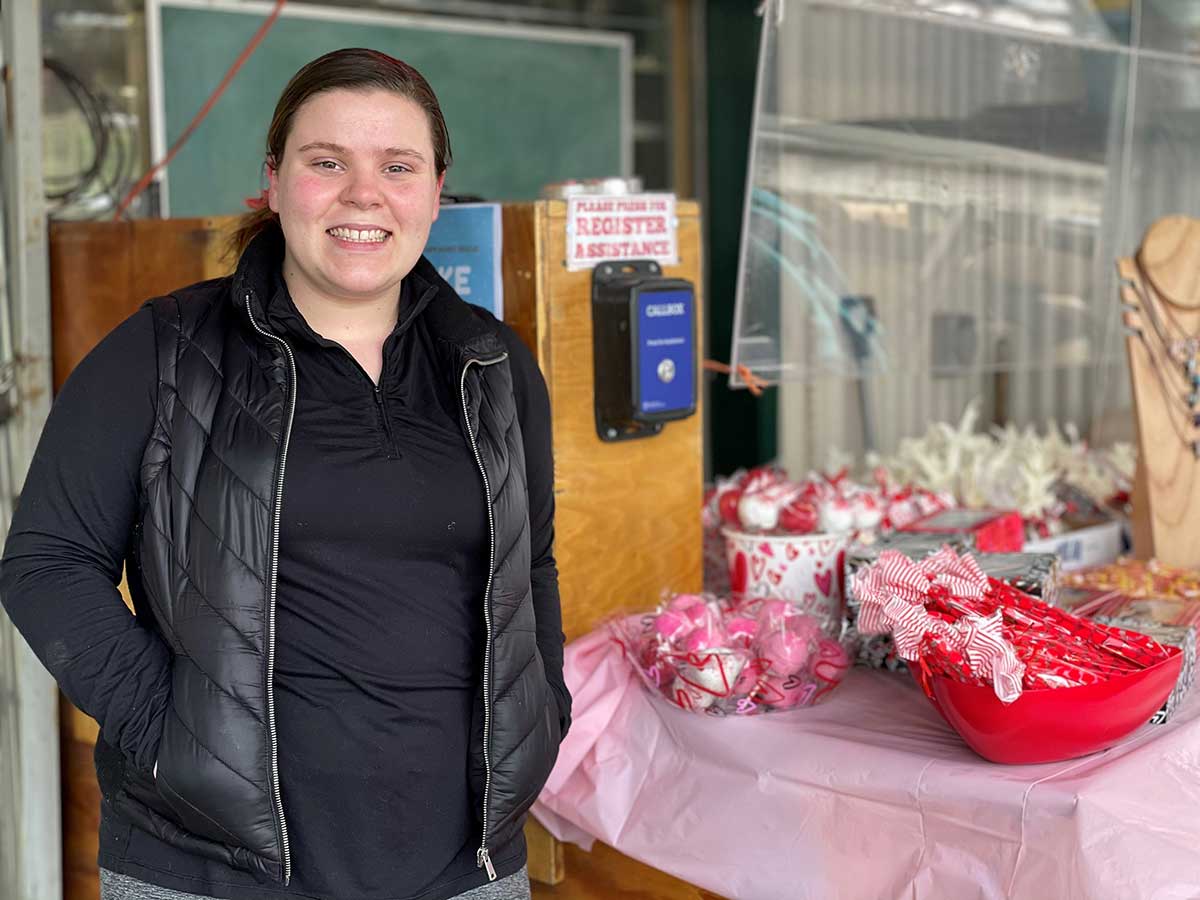 Anxiety disorders are the most common mental illness in the United States, affecting 40 million adults, or 18% of the population, age 18 and older.
Julia is a 19 year old in our LifeSet program who has struggled with anxiety her entire life. In middle school, the signs and symptoms began to manifest physically and significantly impacted her life. Julia's anxiety would get so bad that she would shake uncontrollably, unable to stop. In her small school, kids spread rumors and made fun of her for having frequent anxiety attacks.
The stress and embarrassment of dealing with the kids at school led to struggles with suicidal thoughts. She engaged in self-harming behaviors and started cutting herself. Kids at school found out Julia was cutting herself and isolated her even more. She felt completely alone.
Over the next four years, Julia was hospitalized for her mental health 26 times. On top of her anxiety, she was diagnosed with depression, and her parents constantly worried she would hurt herself. Her parents struggled with how to deal with Julia's diagnoses. The conflict got so bad at home that Julia's parents felt their only choice was to ask Julia to leave. Luckily, Julia was able to stay with a friend's family.
While living with her friend's family, Julia was hospitalized again. This was her first hospitalization on an adult unit, and she found it incredibly difficult.
"My most recent hospitalization was on an adult unit and that was really scary, Julia said. "I felt really unsafe and that was the thing that made me decide to get better."
Julia was referred to the Youth Villages LifeSet program and was determined to get her anxiety and depression under control. With the help of her LifeSet specialist, Julia finished high school. They also worked on building up Julia's confidence, teaching her ways to stand up for herself and effective ways to manage her anxiety.
Through LifeSet, Julia found stability in her life again and achieved one of her major goals – getting into college. Julia currently attends college in Massachusetts and is in the pre-med program at her school. With her newfound confidence, Julia spoke on a panel for a women's leadership event – something she never thought would be possible with her level of anxiety. She is back at home with her family and has a job mentoring young adults with special needs.
"If other people think I can't do something, that doesn't matter," Julia said. "All that matters is if I think I can do it. I shouldn't look at my past as something that holds me back. I see it as something that can help me achieve my goals because I've gained so many amazing qualities like patience, empathy and kindheartedness and can understand people from a different point of view now."