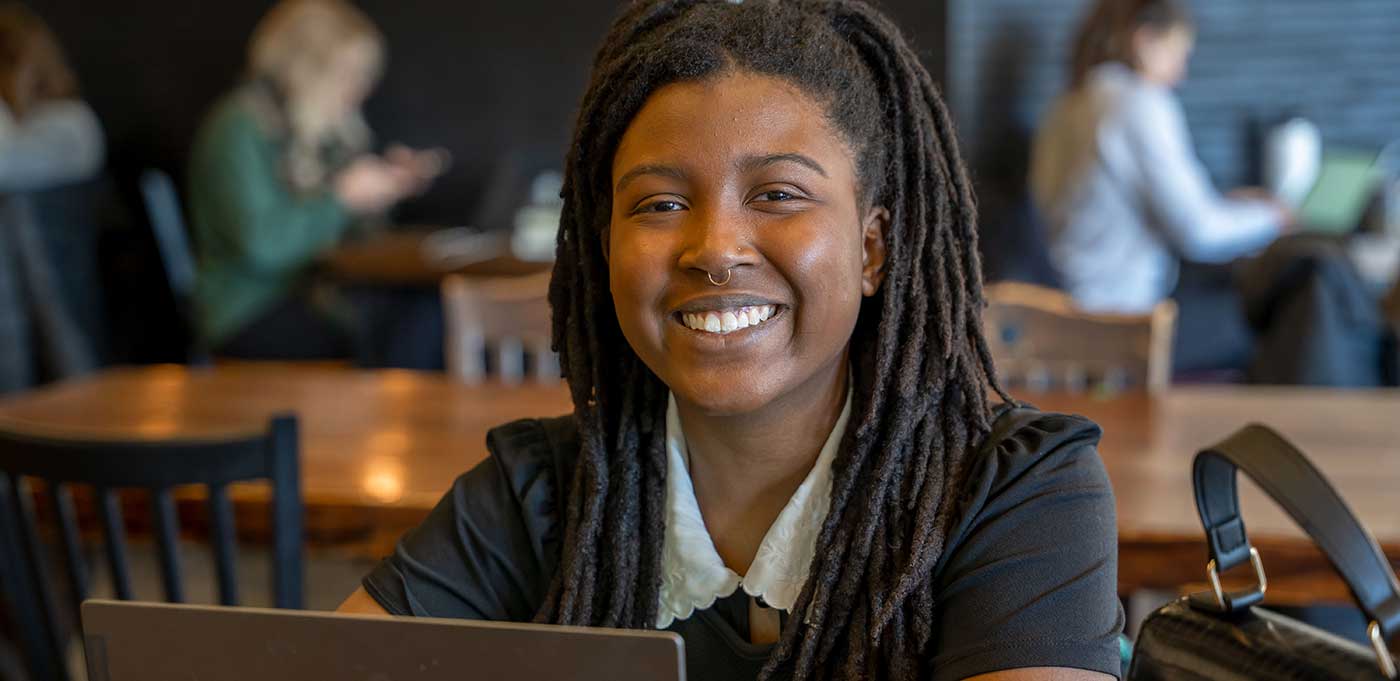 LifeSet gave Shylann tools to cope with anxiety, succeed in school
Imagine this scenario: You're a dormitory resident assistant (RA) on a college campus. A winter storm comes through, dumping several inches of snow and lowering temperatures below freezing. Then, the dorm's pipes burst. Suddenly, your residents have no water—to drink, shower or even flush toilets. They all are looking to you for help and guidance.
Now, imagine the stress of that situation if you have a history of anxiety.
That's what LifeSet participant and LifeSet Scholar Shylann faced in February 2021 when she was only 17 years old and a sophomore—yes, a 17-year-old sophomore—at LeMoyne-Owen College in Memphis.
LifeSet is a bridge to successful adulthood for young adults, and LifeSet Scholars is an extension of LifeSet that helps young people compete academic degrees or vocational programs.
"We shoveled snow so residents could flush their toilets… I was melting snow with a hair dryer," said Shylann, who earned an associate degree in general science.
A couple of years earlier, Shylann would not have been able to handle the situation the way she did. Her anxiety would have may it nearly impossible. It was LifeSet, along with the mentoring she receives as part of LifeSet Scholars that helped Shylann battle through her struggles with anxiety.
"Before LifeSet, I was a very nervous person," Shylann said. "I struggled a lot with anxiety. The program has helped me let go of a lot of anxiety."
Shylann recalls that she had no anxiety when she was in elementary and middle school. However, once she got to high school, her anxious feelings grew rapidly and couldn't be ignored.
"My anxiety developed in high school because it wasn't the safest setting," Shylann said. "There were several factors contributing to my anxiety, but the violence was a large reason. I would walk down the hallway and see people get in full-on fistfights. There were people even threatening to shoot up the school."
She decided to work as hard as she could to graduate early, including taking night classes. In addition, her father received a recommendation to look at Youth Villages for help.
Shylann credits LifeSet with doing more than just helping her handle anxiety.
"LifeSet has helped me with my growth overall as a person," Shylann said. "I learned healthy habits, like getting better sleep and studying more effectively. I have always been a great student, but they helped bring out the best version of myself."
After school, Shylann wants to explore the nursing profession and has plans to earn her doctorate and open a practice.
She wants to give back because Youth Villages gave so much to help her overcome her anxiety. She also credits the mentors she has had through LifeSet Scholars with her success.
"It is great to have someone listen to you and be heard," Shylann said. "It goes a long way. Having an outside perspective and having someone to talk to has really helped me."