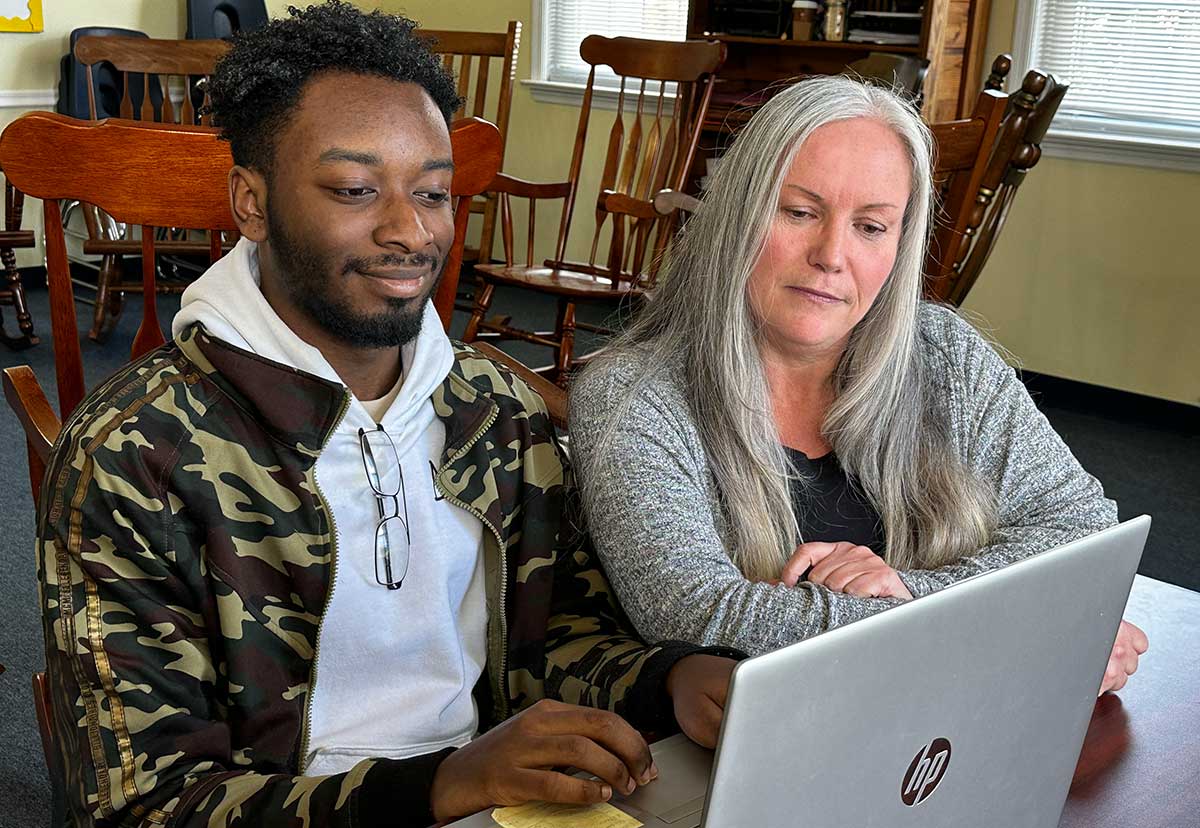 LifeSet helps Niziere earn high school diploma, gain confidence
"I wouldn't be where I am today without the LifeSet program."
When the Covid pandemic disrupted our lives in early 2020, students bore the brunt of many challenges. For 17-year-old Niziere of Toms River, New Jersey, it stopped his world as he knew it. His social connections were lost and his teachers hard to reach, making virtual learning difficult to embrace. Niziere became more isolated after losing the aspects of school he loved — the camaraderie with his peers and the social clubs he thrived in.
In the fall of 2019 when Niziere was a junior in high school, his mother died of heart failure, and without a father in the picture, he and his siblings were left without a parent and role model in their lives. With the help of the Department of Child Protection and Permanency (DCPP), Niziere was given supports to continue living in the home with two of his older sisters, aged 20 and 21. But it was hard, and then the pandemic hit.
"I lost myself during Covid," Niziere said. "Prior to Covid and losing my mom, I was outgoing, enjoying life, involved in school activities, and doing well academically. After a few months of being isolated from all of that, I became withdrawn. I lost my confidence, I had anxiety, and I couldn't concentrate."
Holding on to the little bit of social connections he had left, Niziere chose to continue to attend classes daily, but finished high school without a diploma. He was then referred to Preferred Behavioral Health Group's LifeSet program. LifeSet, a program of Youth Villages, is an individualized community-based program that supports young adults 17-21 aging out of the foster care system in gaining the tools needed for independent living.
Niziere hit it off with his LifeSet specialist Christine right away, and the two immediately began identifying and working on Niziere's goals.
When I met Christine, we started digging in right away, and she helped me with every step.
Within 13 months, Niziere had reached the milestones he set out to achieve with Christine in his corner. He completed the High School Equivalency Program at Ocean County College and graduated with a high school diploma. He was determined to pass his driver's test, and he is now a proud licensed driver. He is currently employed at Shop Rite and continues to do worldwide freelance animation projects. Niziere is enrolled at Florida's Full Sail University and is excited to live on campus in September and pursue his passion for computer animation.
"When I met Niziere, he was very shy and had trouble making eye contact; he was always polite and friendly, but he lacked confidence," Christine said. "Now he is extremely confident and ready to take on the world!"
Niziere said, "When I joined LifeSet, I was timid and quiet and hid in back corners hiding from the world. Today, I am back to being confident, and I am looking forward to my next adventure."
For more information on the LifeSet program, contact Melissa Paolicelli at mpaolicelli@preferredbehavioral.org.