Youth Villages is striving to transform child welfare systems across the country to bring more effective services to children, families and young people.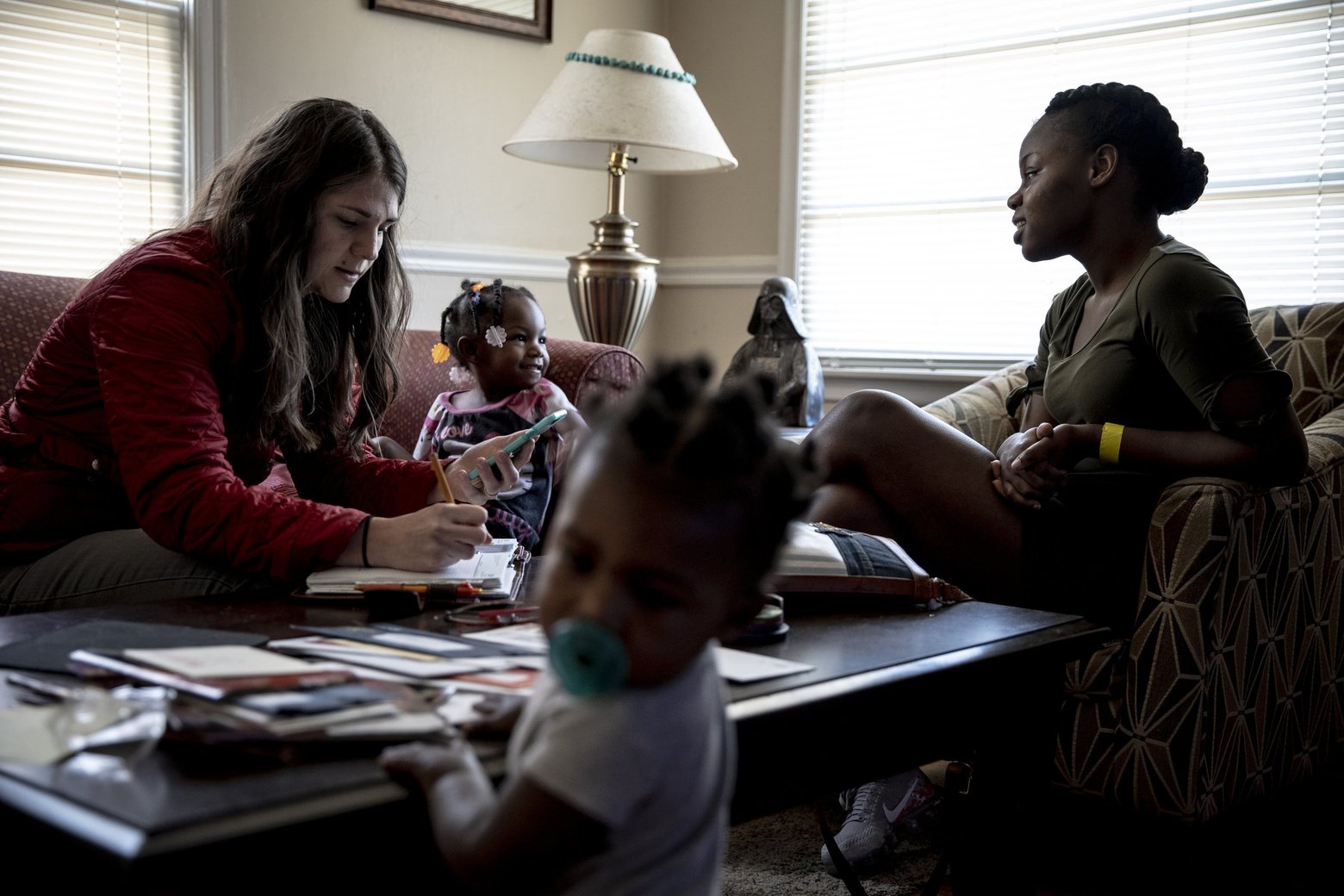 Cindy Walker writes down phone numbers of apartments for Terrineka Maxwell, right, to check out. On the sofa is Maxwell's niece Kiya, 1. Her son, Chase, 10 months, is standing. (photo by Andrea Morales for The Seattle Times)
In Oregon, legislation is being considered that will help in this endeavor. Recent stories by Oregon Public Broadcasting have highlighted how Tennessee's child welfare reform can show the way for other states. "Has Tennessee solved the Oregon foster care crisis?" and "Fixing foster care this legislative session" both discuss recent proposed changes in Oregon's system based on child welfare reform successes in Tennessee that Youth Villages has worked for many years to promote and support.
Also, Youth Villages' YVLifeSet program was featured last month by the Seattle Times in a deep look at how our clinical program model helps young people with the most challenging issues overcome housing insecurity.