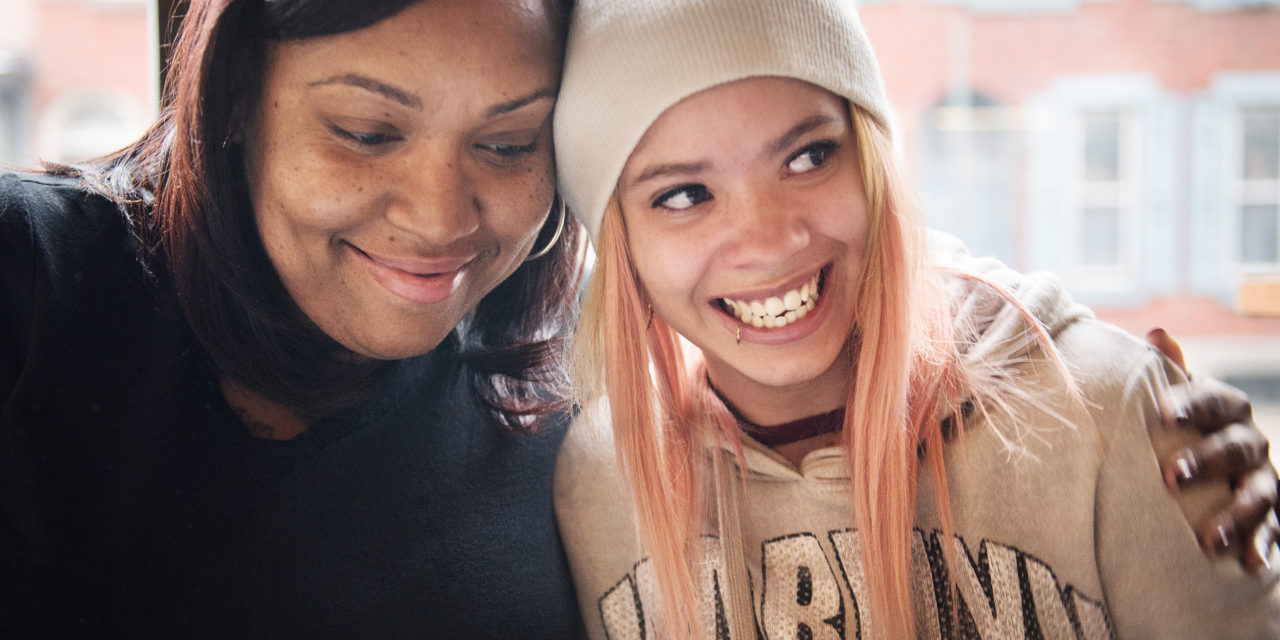 Turning Points LifeSet helps Jamyra achieve her goals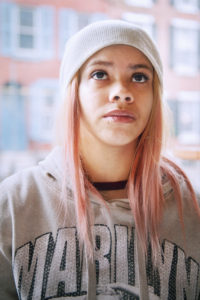 Jamyra was on her way to becoming just another negative statistic — a former foster child who failed to become an independent adult. But, just when the young woman needed help most, Turning Points for Children partnered with Youth Villages to bring LifeSet to Philadelphia, Pennsylvania.
Jamyra was 14 years old when she became pregnant with her first child. She dropped out of school in the ninth grade, had another child. Moved from foster care to shelters to her mother's house.
She was 20 and pregnant again when she became one of the first program participants helped by
LifeSet specialist Lillian Penn. Things looked pretty bleak.
Jamyra's children had been taken into custody because one was injured in a domestic violence incident. City social workers really didn't believe Jamyra would be able to provide a safe home for her children. They were moving toward adoption.
But Penn saw things differently.
"She was a nurturing mother," Penn said. "There was never any question about her parenting." But there were lots of other questions. "When I first met her, she was unemployed, frustrated with the child welfare system, without a stable home…."
Because LifeSet specialists have low caseloads, Penn was able to have the time to work deeply with Jamyra. The program is youth driven. It's voluntary and the young people identify their own goals and learn how to achieve them.
"My first goal was housing," Jamyra said. "Then a job. Lillian helped me fill out job applications, made calls to shelters."
The two met in the community: At mom's house, at the Turning Points office, at the shelter they secured for Jamyra, at Family Court.
"She had a hard time speaking up for herself," Penn said. "I encouraged her to talk to her case manager, to explain some things, to build a bridge. She learned that relationships matter. I wanted her to know that she does have a voice."
"We set goals and Lillian gave me time limits," Jamyra said. "She didn't want me slacking."
Penn stood up for Jamyra at court, and the changes in the young mother were apparent. She was awarded unsupervised visits with her children. With her new confidence, Jamyra applied for a job in home health and got one.
Through support from the Turning Points LifeSet program, the trajectory of Jamyra's life has changed in just four months. She will be able to be the parent her children deserve, and she's set new goals.
"I want to work in a hospital or a nursing home," Jamyra said. "I need training. I don't have my GED or high school diploma. That's my next step."
The young people Penn is helping are seeing the same positive changes in their lives.
"Young people see the growth, see the positive changes in their lives and that makes them want to do more," Penn said.

Get Involved
Give your time, talents, and love for youth in various ways such as volunteering at a YV event, mentoring a young person, or even running a race.