Youth Villages' 4th annual Cornhole Tournament raises more than $21,000
Youth Villages North Carolina's 4th annual Cornhole Tournament, presented by Dude Solutions, raised more than $21,000.
Hosted by American Tobacco Campus in downtown Durham, 88 competitors participated on 44 teams to support former foster youth helped by Youth Villages' YVLifeSet program.
Shaquilla, a young woman participating in YVLifeSet, shared through spoken word how Youth Villages helped her make good decisions about her education, employment, relationships and health, and is guiding her into independent adulthood.
"Despite the threat of rain, 44 teams came out to show their support to the Triangle community's most vulnerable young people," said Jason West, Youth Villages North Carolina's development manager. "Everyone had a great time competing, eating, laughing and dancing together. We are very grateful to our generous sponsors and supporters who donated food, drinks and services to help young people like Shaquilla receive the support and guidance they need to succeed."
The Youth Villages YVLifeSet program is designed to help young people aging out of foster care make a successful transition into independent adulthood by providing them with intensive, around-the-clock one-on-one support and guidance. YVLifeSet is funded through a unique public-private partnership and relies largely on philanthropic support to help the hundreds of young people aging out of foster every year. It is one of the only programs dedicated to helping former foster youth found to be effective in a randomized trial. To learn more about the program or make a donation, visit www.youthvillages.org.
Sponsors included: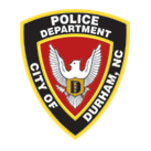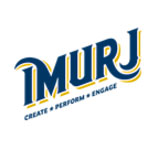 <div class="get-involved-cta"><!-- [et_pb_line_break_holder] --> <div class="left"><!-- [et_pb_line_break_holder] --> <h2><img src="https://youthvillages.org/wp-content/uploads/2018/08/give.png" style="height: 45px"><span>Get Involved</span></h2><!-- [et_pb_line_break_holder] --> <p>Give your time, talents, and love for youth in various ways such as volunteering at a YV event, mentoring a young person, or even running a race</p><!-- [et_pb_line_break_holder] --> </div><!-- [et_pb_line_break_holder] --> <div class="right"><!-- [et_pb_line_break_holder] --> <a href="" class="btn-cause">Find Your Cause</a><!-- [et_pb_line_break_holder] --> </div><!-- [et_pb_line_break_holder] --></div>