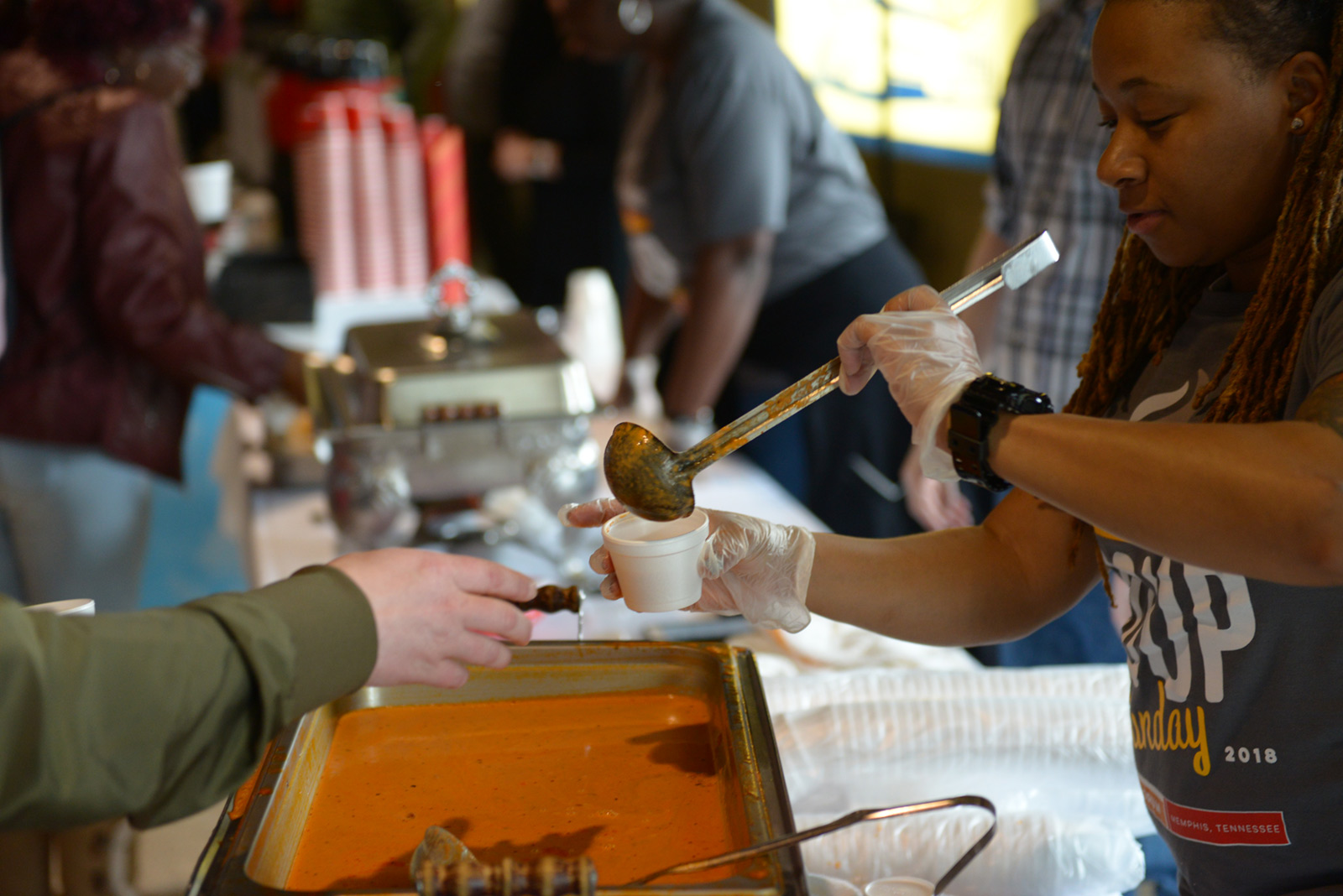 31st annual Youth Villages Soup Sunday slated for Feb. 23 at FedExForum
The Mid-South's best tasting event, the 31st annual Youth Villages Soup Sunday, will take place Feb. 23 from 11 a.m. to 2 p.m. at FedExForum.
Youth Villages' Soup Sunday gives Mid-Southerners a chance to sample delicious soups, breads, desserts and other delicacies from more than 50 of the best restaurants and caterers in the area. All proceeds from this year's event, presented by Konica Minolta, will benefit the Youth Villages Chris Crye Mentoring Program.
Youth Villages CEO Patrick Lawler, along with a surprise guest, will kick off the festivities with the ringing of the kite-shaped dinner bell at 11 a.m.
Soup Sunday features a wide assortment of mouthwatering soups, chilis, seafood gumbos, unique specialty items, fresh breads and delicious desserts from some of Memphis' best-known eateries and caterers, including Huey's Restaurant, The Half Shell, Mosa Asian Bistro, The Peabody Memphis, Forest Hill Grill and Pink Flamingo Catering.
Magic Mr. Nick will light up the Kids Zone, along with the family-favorite Oreo-stacking contest, inflatables, face painting and appearances by local team mascots.
General admission for adults is $20; children ages 6-12 are $10; and ages 5 and under are free. Attendees can purchase tickets online. Tickets are also available at the door the day of the event, though it's best to buy online for the best prices.
For those looking to enhance their Soup Sunday experience, the VIP Souper Party offers guests a premium Soup Sunday experience on FedExForum's Pinnacle level, in addition to all the fun downstairs. The VIP Souper Party features exclusive specialty items and adult beverages from several of the Mid-South's finest restaurants including Strano by Chef Josh, Margie's 901 Homemade Ice Cream and Youth Villages' own Food With Class program, among others. VIP Souper Party tickets are $75 for adults and $30 for children. VIP Souper Party tickets for couples are available exclusively at www.soupsunday.org for $110.
For more information about Youth Villages Soup Sunday, visit www.soupsunday.org.
About Youth Villages
Youth Villages is a national leader in children's mental and behavioral health committed to building strong families, delivering effective services and significantly improving outcomes for child welfare systems across the country. Founded in 1986, the organization's 3,000-plus employees help more than 30,000 children annually in 20 states across the U.S. The organization has been recognized by the Harvard Business School and U.S. News & World Report and was identified by The White House as one of the nation's most promising results-oriented nonprofit organizations. Learn more at www.youthvillages.org.