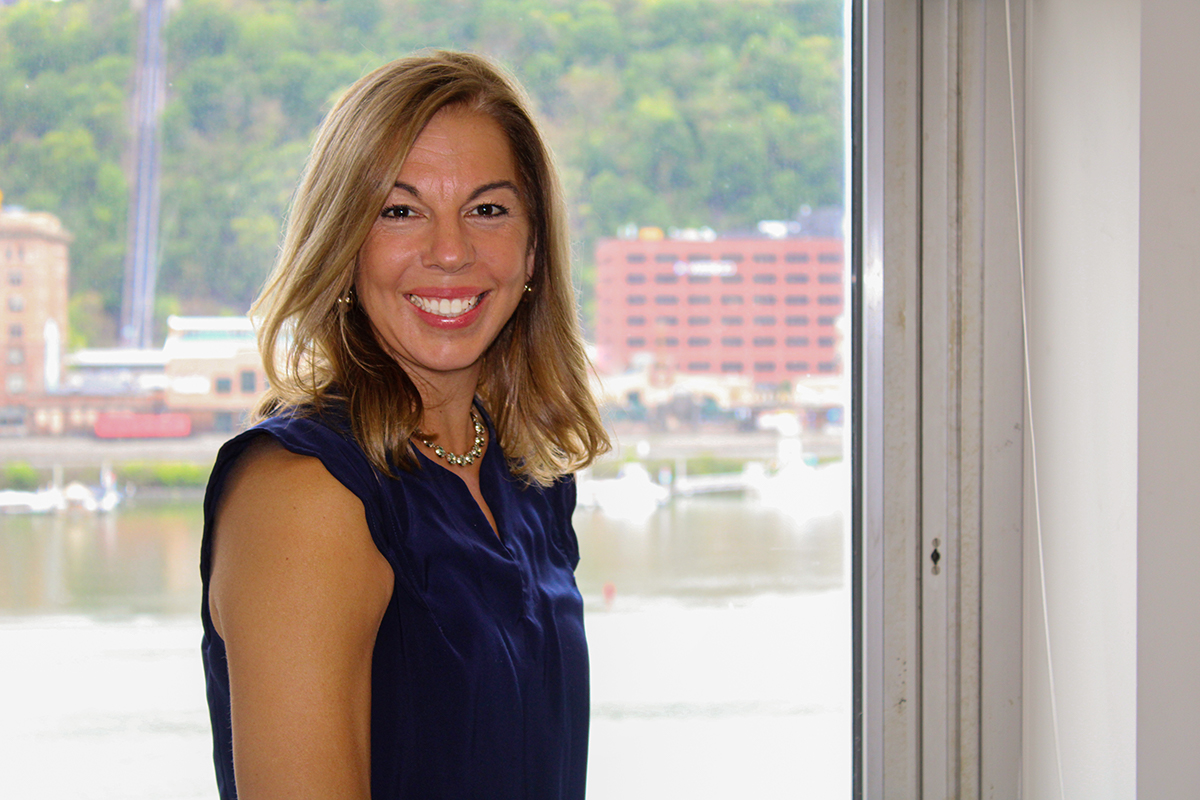 6 questions about LifeSet
Since 2017,
LifeSet
has been offered in Allegheny County, Pennsylvania through a partnership between Youth Villages and the county Department of Human Services (DHS). LifeSet provides a bridge to successful adulthood for young people aging out of other public support systems. Although initiated with grant funding, this
LifeSet partnership
is now funded fully by DHS. Deputy director of DHS, Jacki Hoover, spoke with Youth Villages about the value of LifeSet for Pennsylvania young people and why it's good fit for their agency.
1. Why is LifeSet a good fit for your service array? What is your overall goal?
We wanted to be involved with Youth Villages and implement LifeSet as part of our robust services for transition-age young people. Prior to 2006 we had few services for this age group, but we wanted to pivot and increase our support. At that time, we had limited numbers of young people signed to stay with us past 18. Now, it is completely the opposite. So probably 90% of our young people stay on with us because of the array of services.
Before LifeSet, we had services that focused on wellbeing, college prep, vocational skills, budget planning and financial literacy. But we didn't really have anything that addressed a young person's deeper needs in a way that was structured around being more clinical. We had a very robust peer support; we had about 40 youth support partners; we had a drop-in center for young people who were either homeless or needed services, but we didn't have any evidence-based practices that we were applying for those at greatest risk or who could clearly benefit from them.
So, the goal with LifeSet was to provide more support to young people with the highest needs. Originally, we were looking at young people who were disengaged from services. We have a very sophisticated data system; Allegheny is known for that. So, we looked at our data and tried to find young people who had little to no connection with their service supports. We tried to engage them to see if they were doing well or were they struggling and had just lost that connection and could we offer something more supportive to them. We have gone on to tweak that but that was our initial goal — to reach those young people who were not engaged but clearly could benefit.
2. As a result of implementing LifeSet, what impact have you seen within your agency/organization? Community?
We've seen young people benefit from enhanced employment, stable housing and connection to resources. Prior to that, although we had lots of resources, we didn't have any specialty area for case management. You can have every service offering available, but if you don't have the right people helping make the right connections, how do youth find the services or the resources they need that they could benefit from?
3. What do you think makes LifeSet different than other programs?
I think it's Youth Villages' expertise with the population. I have two teenagers, and they're pretty easy, and it's still a major struggle — a major struggle for them and for me. What makes LifeSet different is really having the ability to engage with those who have been disenfranchised from service delivery. A number of these young people have had a multitude of services for years and haven't reaped benefits. What sets LifeSet apart is that they are really able to engage with young people and offer that connection. Most people aren't skilled in working with older youth. They try to either pin them as adults or as younger kids. Instead of traditional home services that are family-focused, LifeSet provides a unique opportunity for youth to have intensive in-home services, where it's focused on their goals rather than their families and systems.
4. How did you approach making the program sustainable?
We have a lot of partners. We have a transition-age youth manager, one that sits within child welfare, and one that sits outside that's more connected to community services; we have a case practice specialist; we have contract monitors and our provider partner Pressley Ridge. And then the staff from Youth Villages, who have monthly calls and data reviews. I would say it has been key to sustainability. Just the support that we receive monthly or more if we needed initially in implementation. Youth Villages supported us – more so than most other model developers. I really felt as though, when we were implementing, Youth Villages was there to have consultation constantly. They were well enough versed in our work that they were able to point out our areas of strength and areas where we could improve. That has been invaluable, and it still is. We can call the Youth Villages team, beyond our monthly meeting, just for any advice or consultation.
We have written LifeSet into our transition-age plan and our budget. We have an enhanced budget for transition-age youth services. So, we've been able to sustain LifeSet through that avenue.
5. What is your future vision for LifeSet in your community or program array?
Our plan is to continue to offer this service to all our transition-age youth. I do think we see at this point a gap in services for slightly younger youth — age 14 to 15. We would love to have conversations with Youth Villages about a possible adaptation to this model so that it could be used to serve that next level, using the expertise that they've been able to harness for older youth — have a service array that is a continuum.
6. What would you say to other child welfare agencies considering implementing the LifeSet program model?
So, I would say make sure that they use the expertise that Youth Villages offers. Make sure that they have good connections in their community and that their provider agencies are willing to do anything to implement this model, engage with those young people who are harder to engage. You really must have that "I'm not going to give up" mentality. And you must be able to find partners who are diverse and who are willing to go above and beyond and not give up after the first "no."