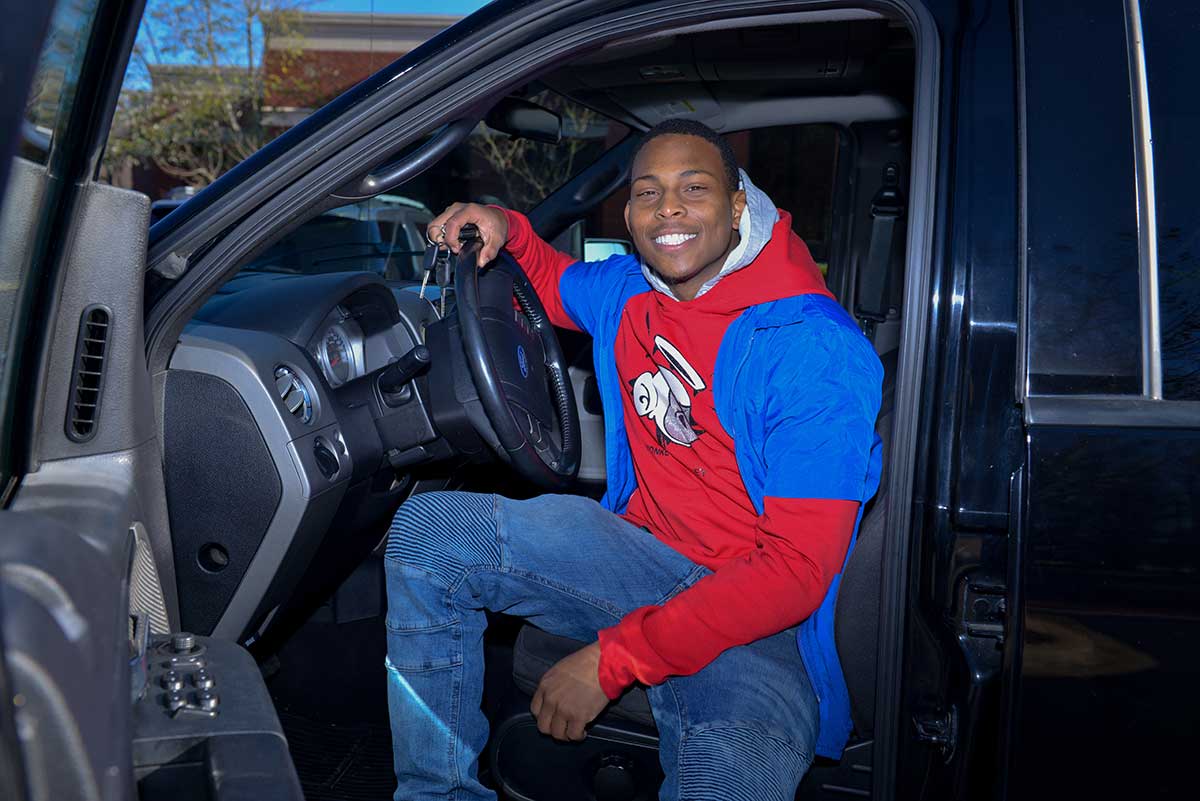 A Christmas miracle for Laxavier
Driving toward success recently took on a new – and literal – meaning for Laxavier.
And it's all thanks to a "strange" occurrence.
Laxavier, a participant in our LifeSet Scholars program, is working towards his barbering license and recently landed a job with a logistics company.
Having supportive relationships has been a big part of Laxavier's life, both during and after his time in foster care. After aging out of foster care, he became a participant in our Lifeset program, which provides support and guidance to youth as they make a successful transition to adulthood, and eventually LifeSet Scholars, which supports selected LifeSet participants as they focus on their higher education goals.
But even with all the good things that were happening in his life, Laxavier was still missing one basic necessity – his own car.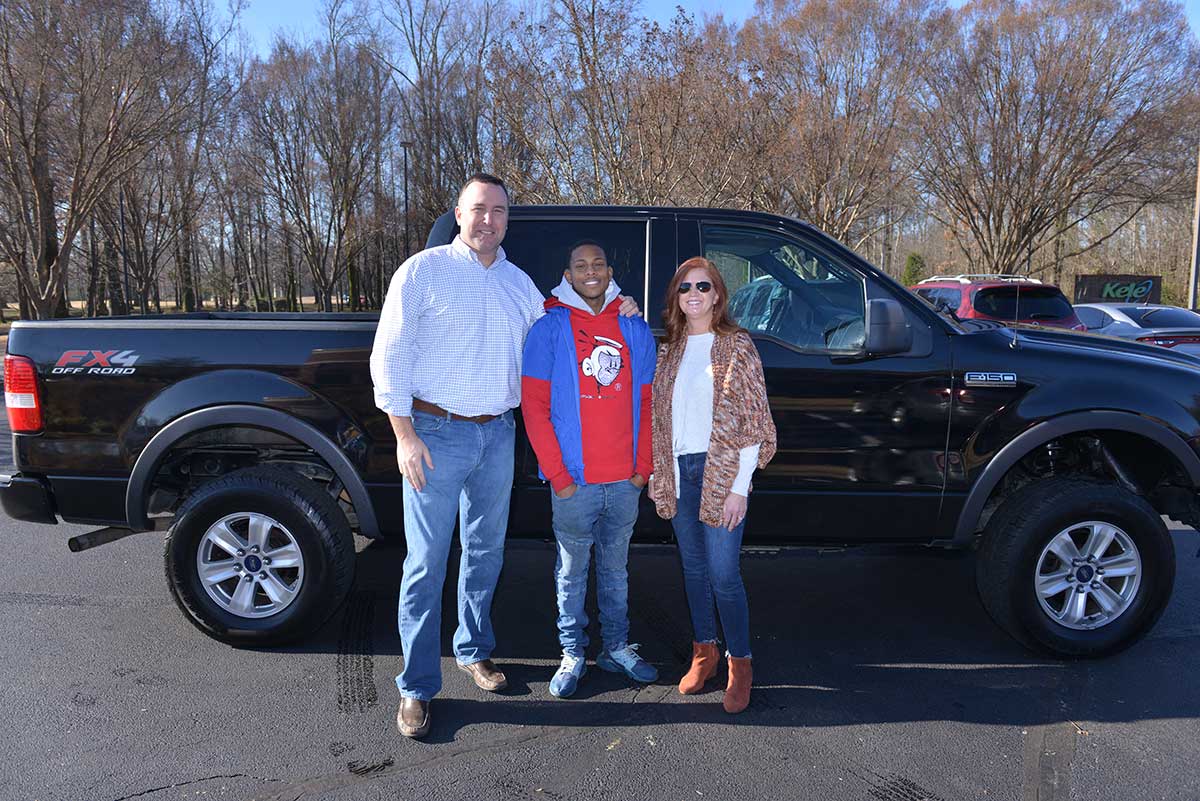 That meant depending on others or public transportation for a ride to work, school or to run errands.
"It was hard, because I had to ask someone who was already busy with their day to take me to school or anywhere," Laxavier said. "And that was so frustrating."
That all changed when Youth Villages' staff was contacted by a volunteer, John Strange, who wanted to donate a truck to Youth Villages after seeing a recent story about a family without a car and wanted to give back.
"I was on my own at 18 and had a hard time," Strange said. "I wanted to be a blessing to someone."
Days before Christmas, Laxavier met John and his wife and slid behind the wheel of his very own Ford F-150.
"Having a truck to drive myself to work and school means so much more than I can put into words," Laxavier said. "I just never thought I would be a car owner. I can go to the store and not feel like a burden when asking other people for rides. It's a Christmas miracle."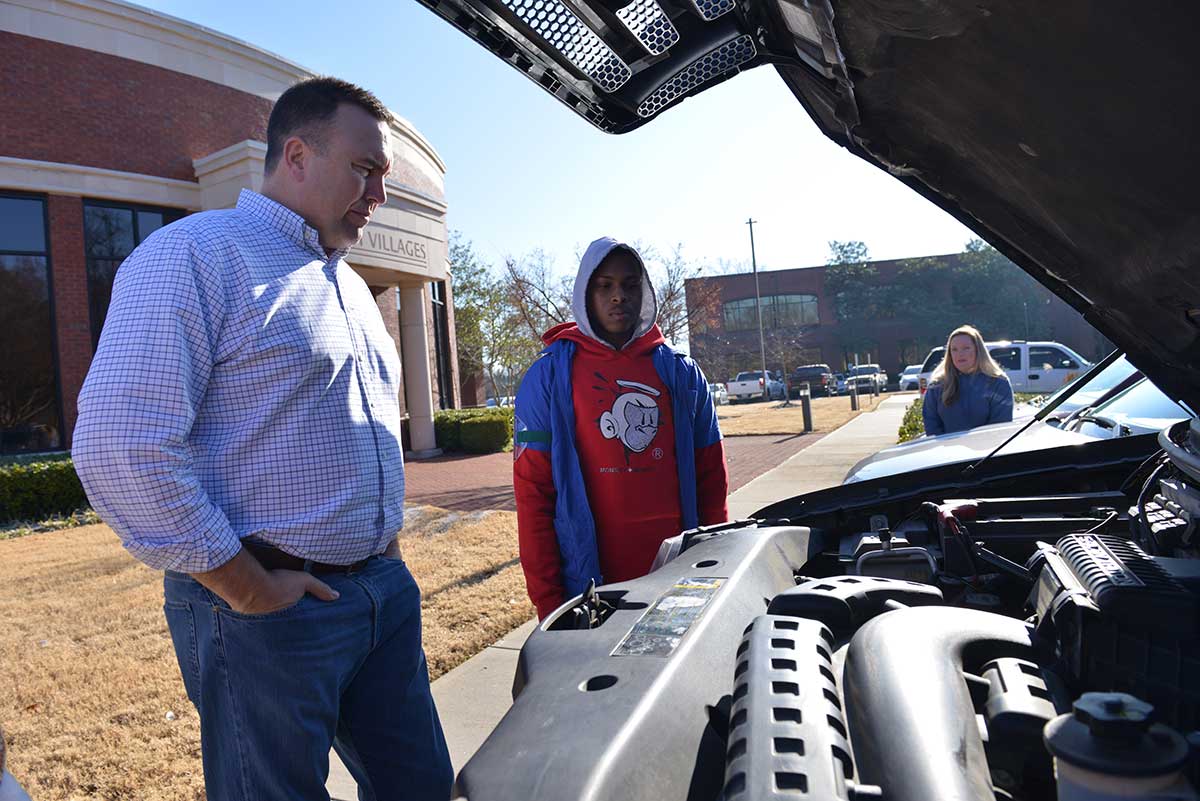 Laxavier's story is just one of many wonderful examples of how Youth Villages' staff, mentors and generous donors continue to support our youth. It's also a testament to how many people can come together to ensure our youth have every opportunity to make the most of their talents and skills and experience success.
Thank you to all of the donors who support Youth Villages' mission and the children and families we serve. If you would like more information about how to give, please click here.