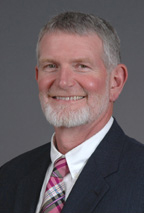 Fred Thomason
Chief Medical Officer
As chief medical officer of Youth Villages, Dr. Thomason is responsible for clinical oversight from the medical perspective for all programs, including residential treatment, treatment foster care and intensive in-home services.
Dr. Thomason also provides clinical care to patients in residential treatment settings and throughout the full continuum of the services offered by Youth Villages.
Before coming to Youth Villages in 1999, Dr. Thomason served as medical director of the Children and Youth Unit at St. Joseph Hospital. Thomason has been an advisor for the Journal of Child and Adolescent Psychotherapy, and a faculty member at the University of Tennessee, Memphis Department of Psychiatry.