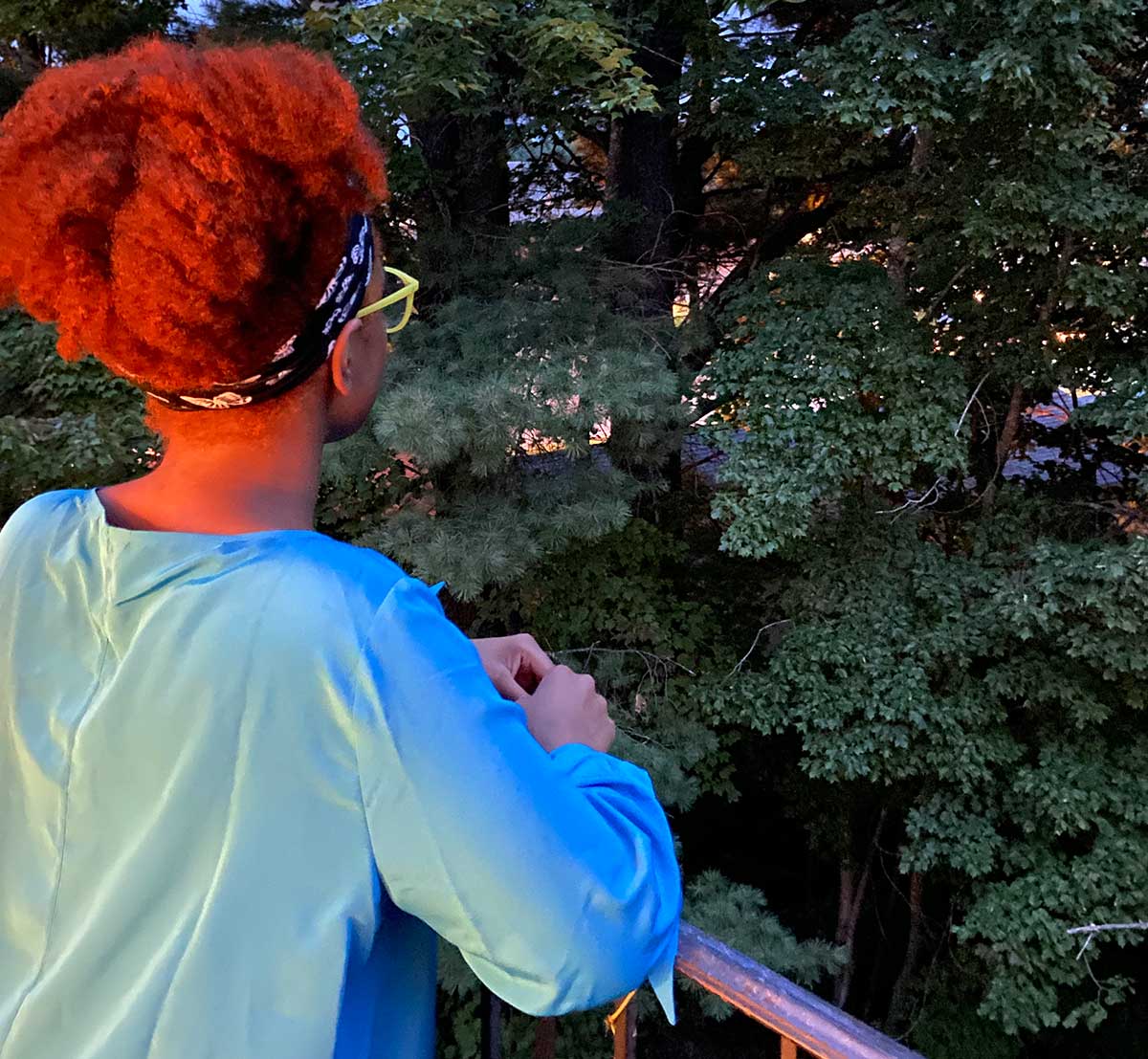 Achieving Goals – Ayla's Story
High school is difficult for any teenager, but for a teen facing issues at home, those challenges can become even more daunting. It is even more difficult as 18 approaches.
Ayla endured years of uncertainty and trouble at home. She was finally placed at a center due to ongoing neglect – but for Ayla, it became a place where she found peace. After turning 18, Ayla felt compelled to go back home to repair her relationship with her family while continuing her senior year of high school.
She put everything she had into school and work. She graduated high school and worked long hours to save enough money to go to college and as soon as she could, she left home again.
Ayla left with her life in a good place. She was studying something that interested her at college, was in a healthy relationship with someone she loved and had a large social circle of close friends. But, when COVID-19 caused the world to shut down, everything changed.
College was more expensive than Ayla anticipated, and she struggled to pay tuition. Her relationships with the people she cared about most faded away. She left school feeling hopeless and like nothing mattered. She was depressed and suicidal. She found herself despondent and daydreaming about her life in the future – she would have her own apartment, work at a job she loves, graduate from a prestigious university and be happy – but it all felt unattainable. She felt completely alone and discouraged and unsure of what to do next. Her aftercare worker referred her to the Youth Villages LifeSet program and things began to change.
LifeSet is designed to help guide the way for young people as they enter adulthood. Ayla met her LifeSet specialist and the first thing they did was create a list of goals. At the time, Ayla felt like she would never achieve any of the things on her list. But, with the help of her specialist, she is on her way to achieving them all!
Ayla got a job and her specialist helped her problem solve and advocate for herself in difficult situations with her new boss. They worked on coping techniques for Ayla's anxiety and depression and together, they found her an apartment. Although she experienced multiple crises, emergencies and moments of difficulty, Ayla also found laughter, learning, hopefulness and growth. And today, she can't stop smiling when she thinks about her future.
"My specialist supported me when I was at my absolute lowest," Ayla said. "I wouldn't have made it out alive without her encouragement. Now, instead of dreaming about it, I live in a reality that allows me to do everything I can imagine."