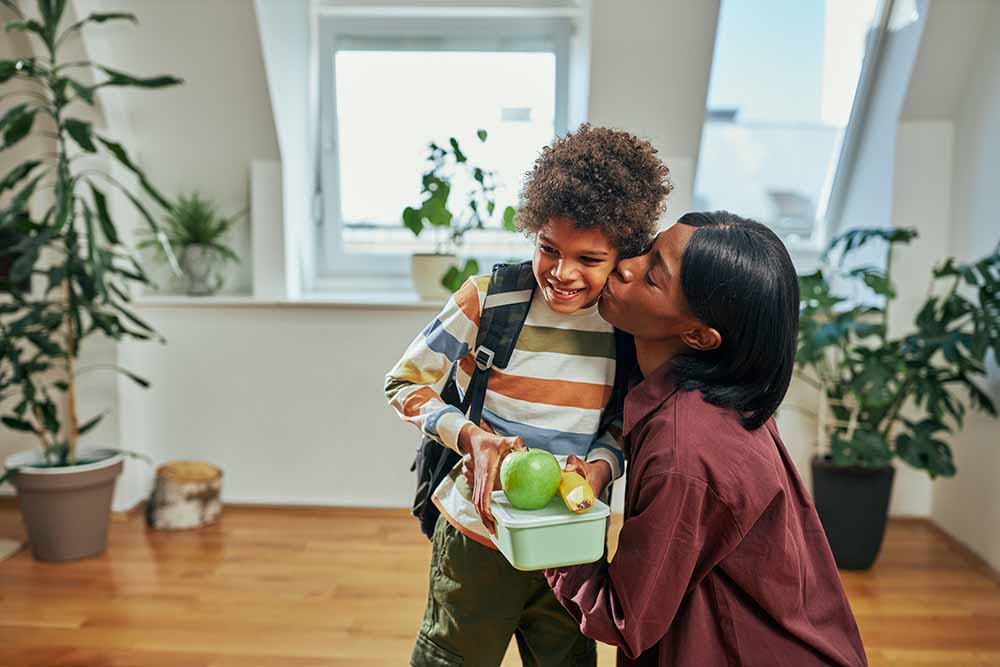 Adding a mental health check-in to your school supply list
Back-to-school time can bring feelings of anxiety, excitement, or both for everyone in your household. Changes in routine and the unknown are disruptive.
The Child Mind Institute
offers several tips for parents and students this time of year.
You know your children better than anyone, so you have a good idea of which problems to anticipate and what tactics will help them the most. Here are a few tips before the first day of school.
The unknowns are scary, especially if you're starting a new school. As much as you are allowed to, get your child comfortable at their new campus and even with their classrooms, teachers and classmates. Teens and preteens moving to a new building for middle or high school will benefit from a trial run of carpool and familiarizing themselves with the campus. Frankie Boyette, team lead of Youth Villages' Intercept program, an integrated, individualized approach to in-home parent skill development, also recommends meeting with teachers and support staff at the new school if that is an option.
The week before school starts, especially with younger children, set the alarms earlier to get them used to an earlier wake time. On the flip side, re-establish bedtime routines as you'll use them during the school year.
Listen! Ask your children what they are worried about for the new school year. Often as parents, we talk to our kids about what to expect, but just giving your child the space to talk about their feelings can open up new opportunities to squash fears. Frankie recommends asking your children open-ended questions about their concerns, i.e., what are you worried about the most with school, and trying to ease those worries. Also, ask what they're looking forward to the most about the upcoming school year.
Set realistic goals. Similar to New Year's resolutions, talk about things you or the student in your life want to achieve to create excitement around new subjects or activities. This can be something academic, like studying all semester long instead of cramming before finals, something social, like sitting with a new friend at lunch, or even extracurricular, like joining a new club or trying out for a team. Working towards the goal is exciting and celebrating the achievement is even more fun and provides something to look forward to during the school year. This can also be a time to celebrate a student's strengths! If your child excels in math, how can they showcase that in the new year?
"If your child is experiencing anxiety or depression, it's a good time to increase supervision and model healthy coping skills for them," explained Frankie.
Parents should also look for additional resources outside of the home for mental health support. If you think your kids need help, consult with your child's pediatrician for a mental health referral. If you believe your child is experiencing a crisis, seek help immediately.
Youth Villages offers a 24/7 crisis hotline to assess and evaluate youth, up to age 18, who are experiencing a psychiatric emergency.
Anyone in crisis or searching for help for someone in crisis can call the Tennessee Statewide Crisis Hotline:
Crisis TextLine – Text "TN" to 741741
If you are located in another state outside of Tennessee, call the National Suicide Prevention Hotline:
Previously appeared on Pure Living – Nashville.