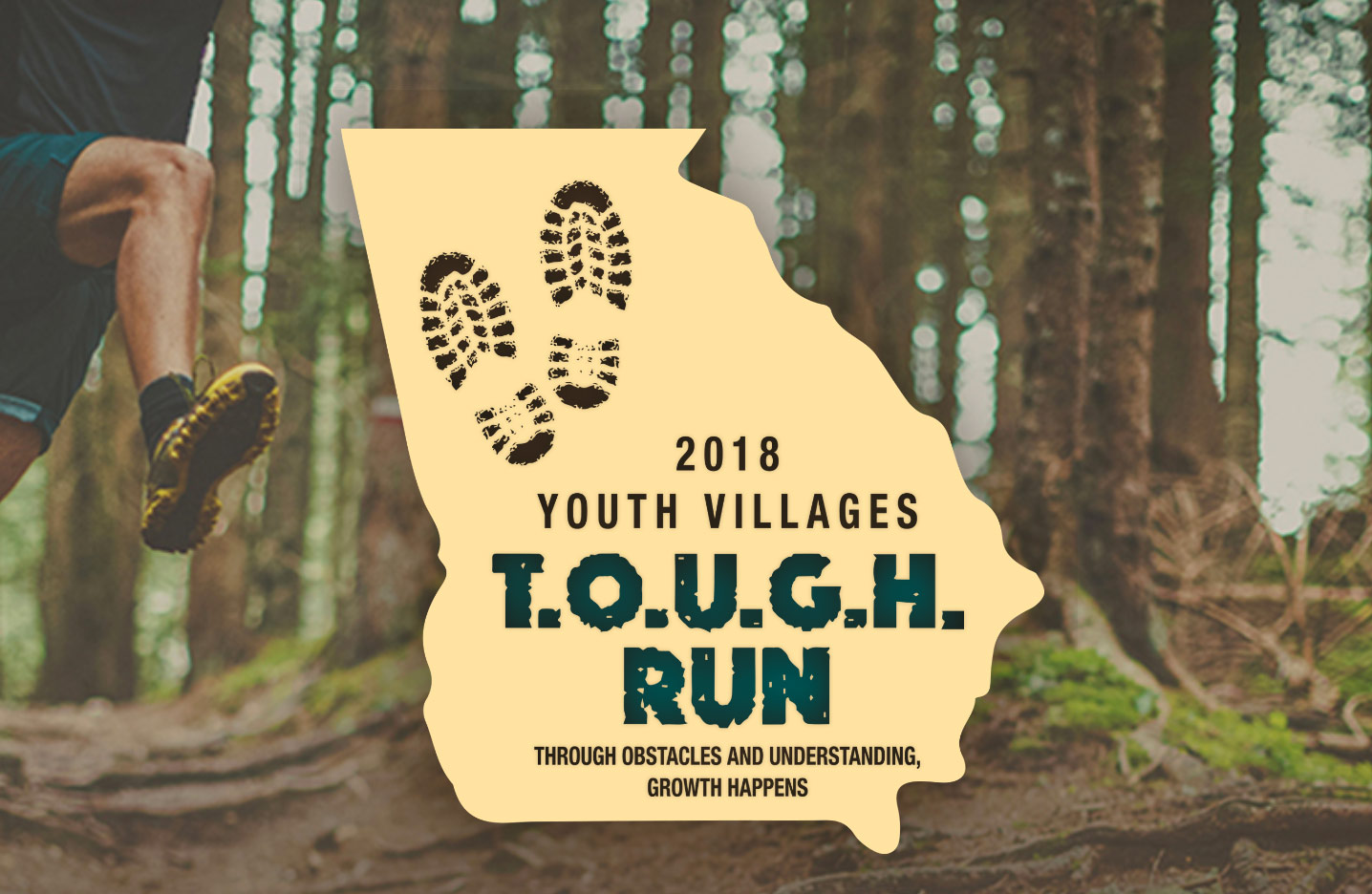 Annual T.O.U.G.H. Run set for Oct. 27
Youth Villages Georgia is hosting its second annual T.O.U.G.H. Run October 27 at 9:00 a.m. at the Inner Harbour Campus near Atlanta, Georgia. The race course goes through 3.1 miles of natural, wooded setting. It will challenge participants physically while allowing them to enjoy the outdoors as a form of experiential education. Online registration through Sept. 14 is $20, registration from Sept. 15 to Oct. 21 is $25, and race-day registration is $30. Packets will be available for pickup at Inner Harbour's Campus October 26 from 3:00 p.m. to 7:00 p.m. Race-day registration will begin at 8:00 a.m., and the race will start at 9:00 a.m. Prizes will be given to the top male and female winners, and medals will be awarded to the top male and female finishers in each 10-year age bracket. Inner Harbour Campus children in the West African drumming performance group will be there to welcome racers as they cross the finish line. Come join in the fun and support Youth Villages' mission to help children and families live successfully! For more information, to donate or to register online, 
click here
.
Give to Youth Villiages
Every day, Youth Villages serves thousands of troubled children and their families and we need your help.
Donate Now
[.$?*|{}() 0="%91″ _i="1″ _address="1″ /][^; _i="2″ _address="2″ /][1 _i="3″ _address="3″ /]