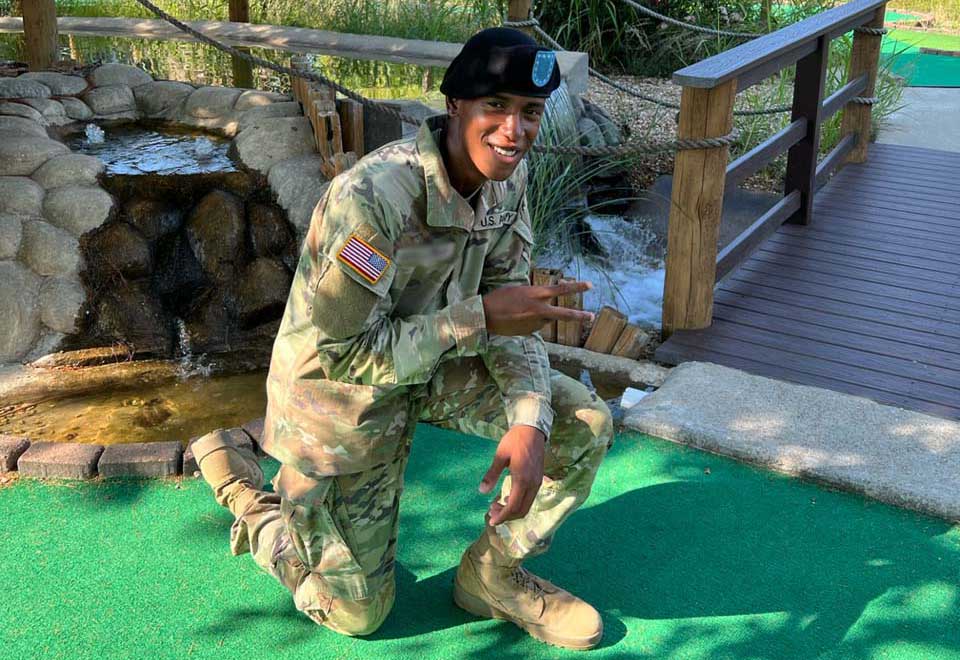 Anthony serves in the U.S. Army after finding direction with LifeSet
Youth Villages provide young adults with information to help them thrive
Transition-age youth like Anthony often find themselves trying figure out what's next in their life. Sometimes, youth who are aging out of foster care have no support at all, and some do. Regardless of the situation, there are still challenges these youth face as they try to figure out their life as a young adult.
Programs like LifeSet are crucial to an often-overlooked population of young adults who turn 18 while in foster care. LifeSet provides an array of support to help young adults find their way to success in their adult life.
Anthony and his eight siblings moved around from state to state and faced homelessness while his mother tried to figure out how to take care of them. This meant sometimes not seeing his mother at all. Thankfully, his aunt played a key role in taking care of him and his siblings. They found themselves establishing a life in the Atlanta-metro area of Georgia.
"We were just trying to figure out what was going on," Anthony said.
Not having his mother during pivotal moments in his life led Anthony to have disruptive behavioral issues. He would act out in class, talk back to anyone who had authority, and it led to him being confused about a lot of things. He also developed trust and abandonment issues as a result.
Youth Villages gives Anthony extra support:
For youth like Anthony, extra support was key to his success. In the beginning of 2021, LifeSet was presented as an option to help him receive extra support and address challenges he developed over the years. After learning about the program, he said: "Alright, I'll do it." 
"It became a lot easier to do things. If I didn't know how to do something, I knew I could reach out, and they [his specialists] would know how to do it," Anthony said. "It was extra weight off my shoulders."
Anthony learned how to fill out college applications, financial aid forms, and even got his driver's license with the help of Ms. Kathy, a clinical supervisor for LifeSet. As they worked together, he learned that college wasn't the path for him at that time, and instead, found himself interested in serving the nation.
Now 19 years old, Anthony is an active member of the U.S. Army and has even collected awards for his performance. Anthony is currently stationed in Fort Bragg, North Carolina, after a recent transfer from Fort Benning Army Post in Fort Benning, Georgia. 
I am a completely different person now.
With the support of the U.S. Army, Youth Villages and his family, Anthony says he learned how to take control of his life by not living in fear and by setting goals for himself. He plans to enroll in an online college.
Anthony now takes the bull by the horn and understands the power of his independence; plans to use it to create the life he wants for himself.