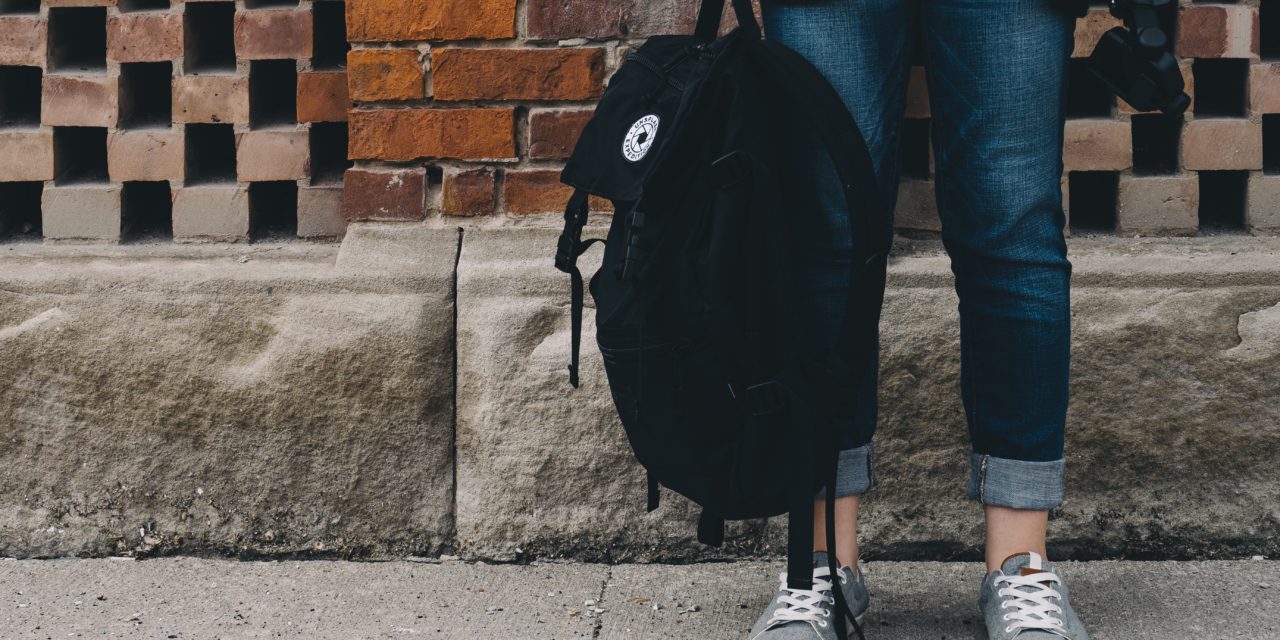 Bullying toward LGTBQ youth becoming more common
Starting school is hard for many youth, especially those who are victims of bullying. Bullying most often occurs at school and can be in the form of verbal, social, physical and cyber-bullying.
"We see an uptick in crisis calls made during the first couple months of the school year," said Brittany Farrar, director of Youth Villages' Specialized Crisis Services. "This is mostly due to the anxiety of going to school, and much of this anxiety is due to bullying."
According to the America Society for the Positive Care of Children, one in three students are bullied at school and 70 percent of youth have witnessed bullying as a bystander. Additionally, on a national level, 160,000 students skip school per day for fear of being bullied. 
Bullying was most often reported by students because of their physical appearance, race/ethnicity, gender, disability, religion or sexual orientation. However, the LBGTQ community is becoming a frequent target for bullying because of their non-conformity to gender norms. 
According to the National Bullying Prevention Center (Pacer.org), 74 percent of LBGTQ students are verbally bullied and 36 percent of LBGTQ students are physically bullied. It also was reported that 30 percent of LBGTQ students missed at least one day of school because they felt unsafe or uncomfortable as a result of bullying in school. 
Last year, the Youth Villages Specialized Crisis Services program received 13,339 crisis calls and completed 7,735. A number of these crisis calls were from children who felt victimized by bullying because they were LGBTQ. 
The biggest risks associated with adolescent bullying, especially toward the LBGTQ community, are youth having low self-esteem, depression, worse education outcomes, becoming disenfranchised, and suicidal attempt and/or ideation. 
"It is vital when we see a young person, especially in the LGBTQ community, displaying extreme behaviors and trauma from bullying, we send a triage counselor to conduct a face-to-face assessment to ensure the safety of that child," Farrar said.
Upon completion of a face-to-face assessment conducted by a licensed clinical counselor, Youth Villages will make referrals to other community resources, including the YVIntercept program (in-home counseling services), to ensure the youth's mental health and safety needs are being addressed and that there is not a risk of future suicide attempt or ideation. 
"When the crisis call is not an emergency, we can connect these youth to a program called GLSEN that helps LGBTQ students feel more included in the school and among their peers," Farrar said.
GLSEN works in partnership with schools to implement comprehensive anti-bullying/harassment policies and provide professional development for educators and school staff.
"Many LGBTQ students in Tennessee have reported not feeling safe or included at school," said Justin Sweatmen-Weaver, co-chair of the Middle Tennessee GLSEN Chapter. "Often, they feel discriminated against by their schools' resources policies, practices and extra-curricular activities."
There are more than 400 public high schools in Tennessee, but only about 65 have implemented LGBTQ policies and have a gay-straight alliance, which are student-led clubs promoting fellowship, awareness and inclusion in the schools. Additionally, with the exception of just 10 school districts, most local education authorities in Tennessee do not provide explicit protection on the basis of sexual orientation and gender identity in school anti-bullying and anti-discrimination policies.
"The goal of GLSEN is to provide LGBTQ-included curriculum and resources to the schools and empower students to be champions in their own schools and communities as leaders of gay-straight alliances," Sweatmen-Weaver said. "These strategies create a positive school climate for LGBTQ students."
It is reported that peer victimization of all youth was less likely to occur in schools with bullying policies that are inclusive of LGBTQ students, and there are lower rates of LGBTQ bullying in schools that have clear bullying policies that are inclusive this population of students.
Children deserve to feel safe and welcome in school and in the community where they live, but if you see a child who is being bullied or is displaying extreme behaviors as a result of past bullying, please contact the Youth Villages Tennessee Crisis Hotline: 1-855-CRISIS-1 (or 1-855-274-7471).
Brittany Farrar is the director of the Youth Villages Specialized Crisis Services program in Tennessee. If you need more information about educating young people on the impact of bullying – particularly for LGTBQ youth – or for more details about the crisis services program, email her at brittany.farrar@youthvillages.org.
[.$?*|{}() 0="%91″ _i="1″ _address="1″ /][^; _i="2″ _address="2″ /][1 _i="3″ _address="3″ /]