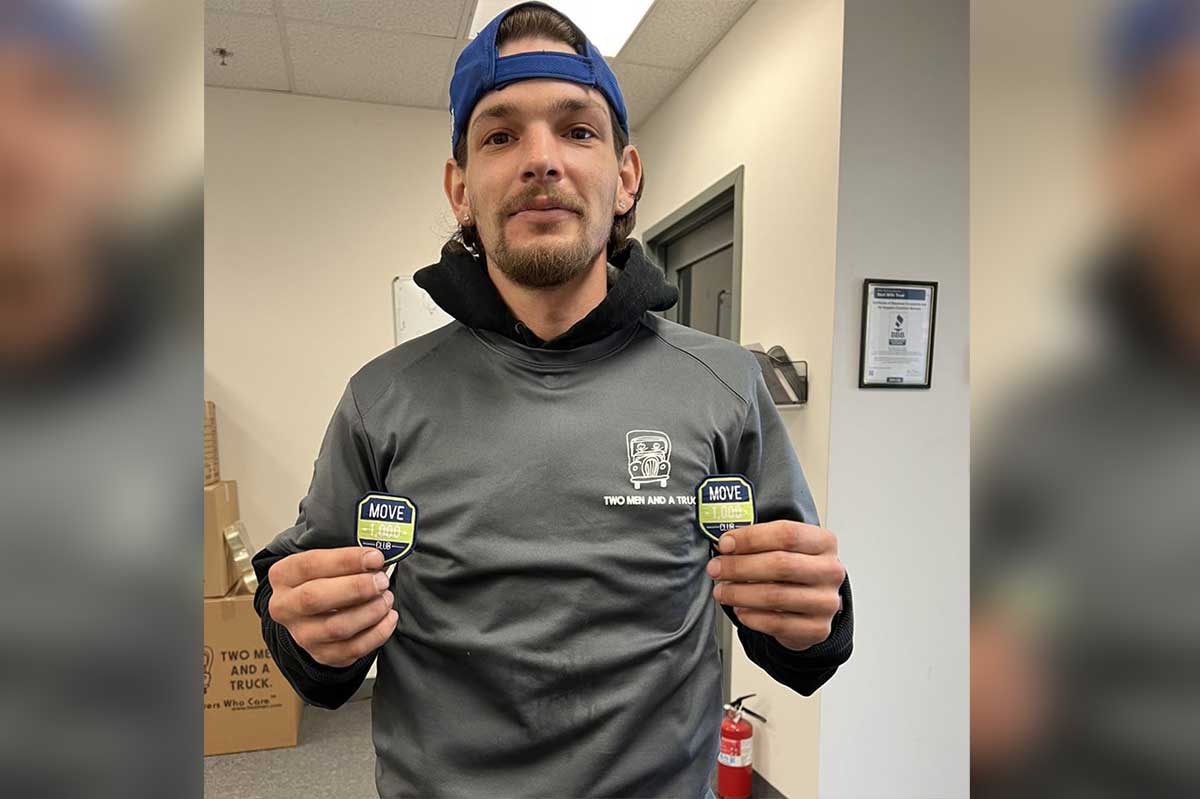 Coming Full Circle – Brett's Story
At 6 years old, Brett entered foster care. He spent 11 years in and out of group homes and different foster placements. Finding a permanent home felt like it was never going to happen for him. Growing up in state care was difficult for Brett and when he aged out in 2009, he was determined to take the necessary steps toward successful adulthood, but he didn't know where to start. Brett got connected with the Youth Villages LifeSet program and was ready to navigate the transition from state services to independence.
There are roughly 47,000 children and young adults in state care in Massachusetts and 800 young adults age out of foster care each year. LifeSet serves as a bridge from foster care to successful adulthood and helps young adults build the skills they need to live independently and successfully. Through LifeSet, Brett achieved the many goals he set for himself, including getting his GED, going to college and finding his own place to live.
"High school was hard for me because I moved around so much and was always at a new school," Brett said.
I was determined to get my GED and my specialist helped me do that and start college. She was amazing. She had me doing college classes even before I had my GED.
Brett graduated from college and participated in the Youth Villages Job Prep program, a series of workshops that helps young adults build the skills they need to find and maintain employment, including interview skills, networking and creating a resume. Brett was discharged from LifeSet with the skills and knowledge he needed to start the next phase of his life.
In the 11 years since Brett was discharged from LifeSet, he found gainful employment, moved out of a dangerous neighborhood and found a safe, secure place to live. He got a job as a delivery driver with national moving company Two Men and a Truck. Coincidentally, the company had been a long-time corporate partner to Youth Villages, working together throughout the years to deliver thousands of backpacks and holiday gifts to children, families and young adults in Youth Villages' care. Two Men and a Truck gives 1% of their previous year's revenue in free moving services to 501c3 organizations in their surrounding communities.
Fast forward to December 2020, Brett was reunited with Youth Villages when Two Men and a Truck sent him to the Youth Villages office in Woburn, Massachusetts, to pick up and deliver 3,000 holiday gifts for young people in need across Massachusetts and New Hampshire.
Brett was so excited to be back at the place that had given him so much as a young adult and enthusiastically told the staff about the great experience he had in LifeSet.
Just a few months later, Brett hit a huge milestone with Two Men and a Truck and became the first and only employee in the company's Boston North location to complete 1,000 moves. This earned him a spot in the 1,000 Move Club and shortly after, Brett was promoted to operations manager.
"In my new role as operations manager, I use a lot of the skills I learned in LifeSet and in the Job Prep program," Brett said. "I even still use the resume my LifeSet specialist helped me make all those years ago."
Today, Brett has achieved successes that, at one point in his life, he never thought would be possible.
"LifeSet is such an incredible program," Brett said. "There's no way I'd be where I am today if I hadn't been in LifeSet. I hope my specialist knows just how much she changed my life."