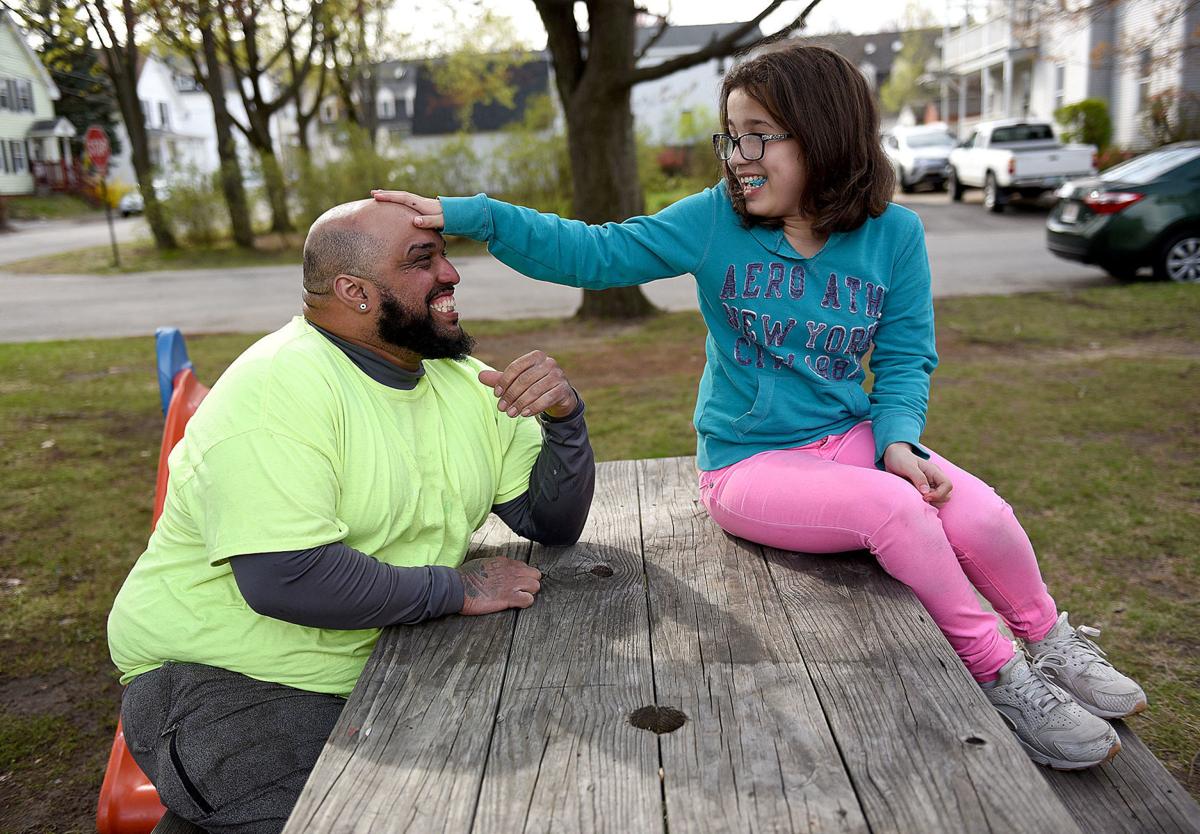 Dad Steps Up to Provide a Home for Tyanna
Youth Villages' intensive in-home services program, Intercept, often is used to safely reunite families after children have experienced foster care. This is so important because children need stability to have their best chance at long-term success.
At his kitchen table in Manchester, New Hampshire, Juan Hernandez gets teary as he describes how Youth Villages helped him reunite with his 11-year-old daughter.
"A missing part of my heart grew back that day," Juan said­.
Juan saw Tyanna the day she was born – and not again for the next 10 years. The little girl lived with her mother and a boyfriend, who she actually thought was her father.
But, that household became unsafe. Tyanna's mother became addicted to drugs, leaving her daughter to care for younger siblings. There was domestic violence, drug trafficking and gang involvement in the home, and the adults were in and out of jail. At one point, the family became homeless.
In the chaotic environment, Tyanna experienced physical abuse, and her educational and medical needs were neglected.
A month before Tyanna turned 10, the state stepped in to take her and her siblings into foster care. The children went to a safe, nurturing foster home, and the Department of Children, Youth and Families partnered with Youth Villages to help Tyanna find permanency.
Juan got a call from DCYF. Would he like to have his daughter move in with him?
"I was thrilled and worried," he said.
Youth Villages worked with DCYF and the foster parents to reintroduce Tyanna to Juan. Bringing this kind of positive change in a child's life takes collective action from many different parties.
Slowly, Tyanna was introduced to her father and step-by-step, she became a part of his family. Her new brothers treat her like a princess, Juan says.
"Things are good… now," Tyanna said, flashing a teasing smile at her dad. She's earning straight As in school and recently won a cheerleading competition.
"Tyanna has become the glue that holds our family together, and knowing that she is in a safe place makes me feel better as a dad," Juan said. "Thanks to Youth Villages, I've learned the parenting skills I need to help Tyanna deal with her trauma. I know she has a better future ahead of her."