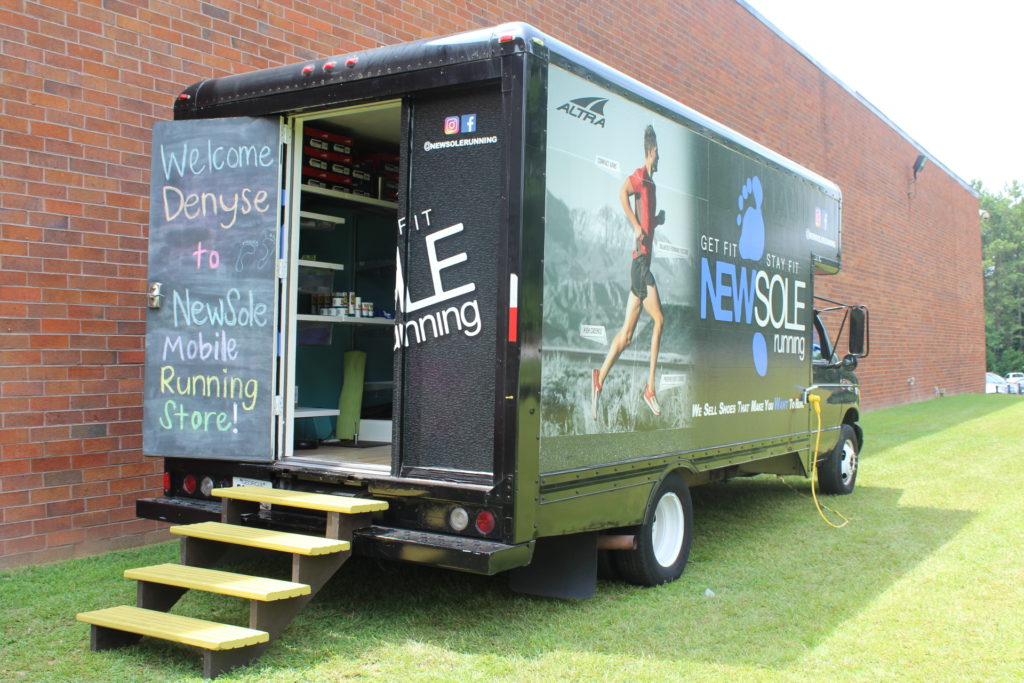 DeNyse becomes T.O.U.G.H. Run presenting sponsor
A volunteer day with children at Youth Villages-Inner Harbour Campus led 
DeNyse Companies
 to take a larger role in support of our organization. The Douglasville-based company – through its DeNyse Cares Foundation — will be the presenting sponsor for the second annual T.O.U.G.H. run scheduled for Oct. 27.
Founded in Douglasville in 1983, DeNyse is a full-service custom signage and architectural elements company providing design, fabrication, installation and repair nationally..
The foundation is a way for employees to give back to the community through volunteer time and donations, Amy Baillie said. Supporting worthy organizations is a company tradition. Owners Jennifer and Allen DeNyse were named Citizens of the Year by the Douglas County Chamber of Commerce in 2017 for their community and civic contributions.
"DeNyse Cares focuses on helping the elderly, youth and veterans in our region," Baillie said. Youth Villages is one of the local organizations employees chose to support.
"We want to help Youth Villages and the children and the T.O.U.G.H Run will give our employees a chance to train and participate in a 5k event, supporting our health and wellness campaign," Baillie said.
Amy Frizzell, development director, linked DeNyse with another run sponsor, NEWSole Running, and the running shoe company recently came to DeNyse to coach employees as they begin training for the 5k and do shoe fittings.
"We're grateful for DeNyse's support of our children and look forward to seeing many of their employees at the race," Frizzell said.
Click here to find out more about the race or to register.
Give to Youth Villiages
Every day, Youth Villages serves thousands of troubled children and their families and we need your help.
Donate Now
[.$?*|{}() 0="%91″ _i="1″ _address="1″ /][^; _i="2″ _address="2″ /][1 _i="3″ _address="3″ /]