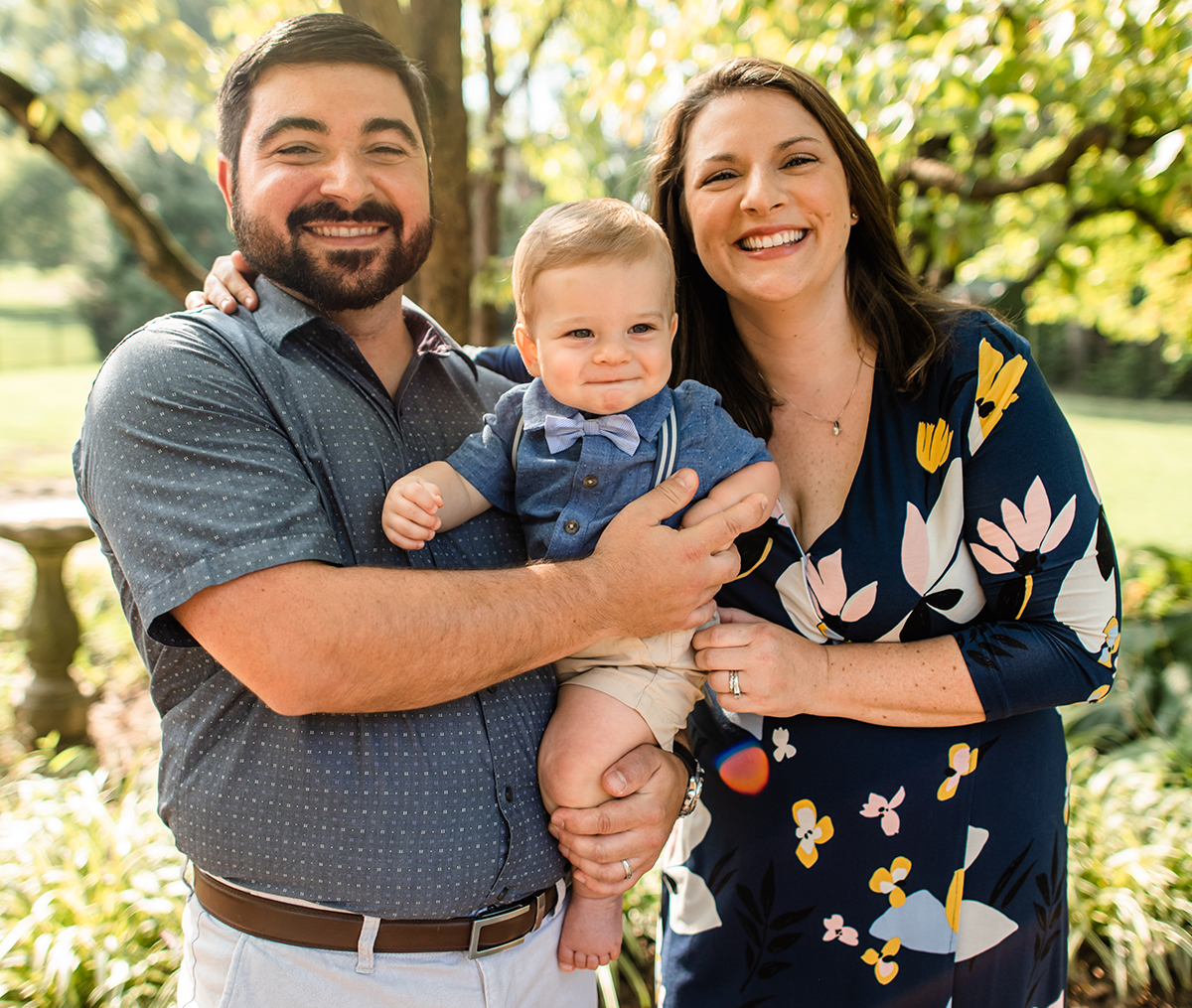 Donor Spotlight: Ryan, Shannon and Cooper Millen
Tennessee natives, Ryan and Shannon Millen, have been long-time supporters of Youth Villages. Shannon currently serves on the Middle Tennessee Advisory Board, and prior to that, she worked for Youth Villages in the foster care program after graduating from Belmont University. Shannon now works for UKG (formerly Kronos) and Ryan works in IT for Cancer Treatment Centers of America. The family has been committed to Champions for Children (donors at the $1,000 level and higher) over the last three years. They live in Brentwood with their son, Cooper, and their goldendoodle, named Sam.
How did you first become involved with Youth Villages?
I worked for Youth Villages from 2007-2008 as a foster parent recruiter and trainer. While working there, I was really drawn to the mission and the work. Ryan learned about Youth Villages through me and has been a huge supporter ever since.
What do you think sets Youth Villages apart in its work with children and families?
I appreciate the diverse programs Youth Villages offers to assist children and families by helping to prevent kids from going into state custody, caring for kids while in custody, and assisting young people as they transition out of custody (either going back home or entering independent adulthood).
Why do you personally support Youth Villages with your philanthropic investment?
Since working at Youth Villages, I was able to see first-hand what a great organization it is, and I wanted to continue to support their important work in the community. The organization changes lives!
How do you support Youth Villages of Middle Tennessee?
My biggest support comes from serving on the Middle TN Advisory Board, but I also make regular financial contributions, support all fundraising events including their annual golf classic, and support the annual campaigns including Backpack Heroes and Holiday Heroes. Something as simple as purchasing backpacks or holiday gifts can make a huge impact.
Why should someone consider becoming more involved with Youth Villages?
Youth Villages is a great organization that is based in Tennessee but serves children and families all over the country. There is a need for more help and support for these kids, especially the children in the foster care system and the young people exiting foster care. Both these populations have limited resources and need a lot of assistance. Youth Villages does an excellent job at not letting these kids fall through the cracks!