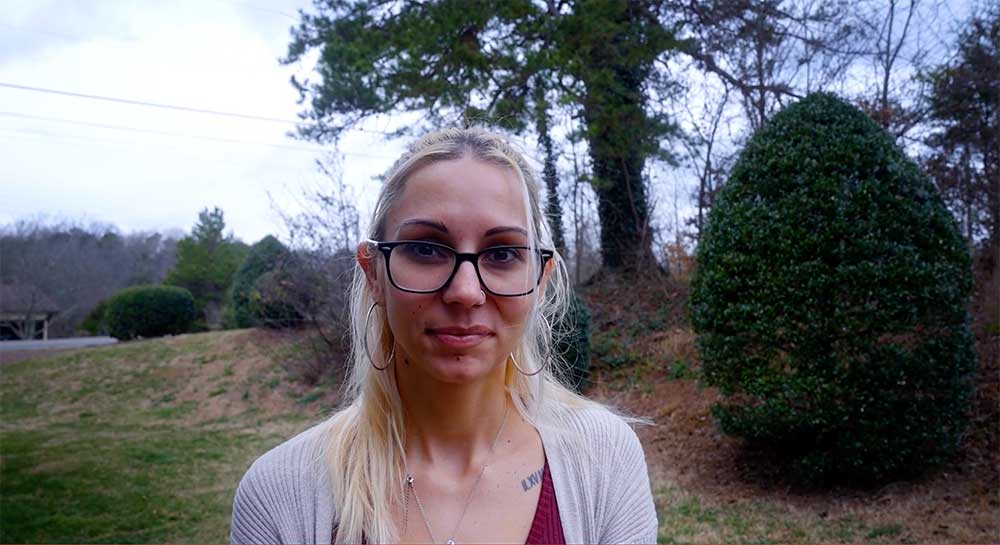 Focusing on mental health to mend a family
Having children is a life-changing experience, and most parents will admit you're never ready until you become one. There is certainly not a universal manual on how to parent, and at the end of the day, most parents want to raise their children the best way they know how.
Navigating children's mental health issues continues to be a struggle for many parents in our state, especially following the pandemic. As a parent, it is heart wrenching to see your child struggling and not quite understanding how to help. Families are referred to Youth Villages' services when extra support is needed in the home to address mental or behavioral issues.
Tiphanie, the mother of 13-year-old Kiana, called Youth Villages after realizing her daughter wasn't receiving the help she so desperately needed.
Kiana struggled to maintain a good mental state after many years of challenges and dark thoughts. Her mother worked tirelessly over the years to ensure her safety both mentally and physically. Kiana dealt with anxiety, depression and suicidal ideation. There were many days when Tiphanie didn't know if she was going to have to bury her daughter.
"Doctors' appointments, holding her at night while she cried, sitting outside her door to make sure she didn't hurt herself… it was all on me," Tiphanie said.
Tiphanie was at a crossroads and knew her daughter needed more intensive support. While she previously experienced inpatient stays, therapy and other means of help, and it wasn't until the family entered the Youth Villages Intercept program (our intensive in-home services model) that things started to improve. Together, with the help of their Youth Villages' team, they took it day-by-day. 
A core value of Youth Villages is children are best raised by their families (when possible). Youth Villages puts emphasis on working with the family as an entire unit to find long-term solutions that address challenges they may face currently or in the future. Sometimes, out-of-home placements can be necessary for a child, however, we understand the importance of keeping a child with their family and the impact that it has on their success.
Kiana started making tremendous progress with Intercept and then transitioned into the Hi-Fidelity Wraparound program, which is a program that that takes a collaborative approach to address the needs and goals of the child and their family. Specialists work with family, friends and community resources to help create a plan of care for the family.
Kiana started having less intrusive thoughts about suicide, and together with her specialists, they worked on setting goals and expressing emotions in a healthy way.
Now, she's stronger, she's braver and that ball of light is coming back.
Having a village for families is a crucial component to the success of a youth or young adult.
"The quality of people you have in your home and in your child's life is a big reflection," Tiphanie said. "It's not how many people we have, it's the quality of those people."
Youth Villages believes a family's success is key. Each program works additionally with the family to ensure they have the skills to help the youth through the challenges they're facing. Tiphanie and Kiana are grateful to Youth Villages for providing crucial life skills that they continue to use to tackle deep issues that help keep Kiana safe. "I don't have enough words to thank Youth Villages for what they have done for us," Tiphanie said.
Generous donations from donors like you can help Youth Villages take great strides in helping keep families together and provide programs to families who are struggling with mental and behavioral challenges. Parents like Tiphanie are not alone, and the time is now to support our North Carolina families.
Learn how you can get involved or donate to make a difference.