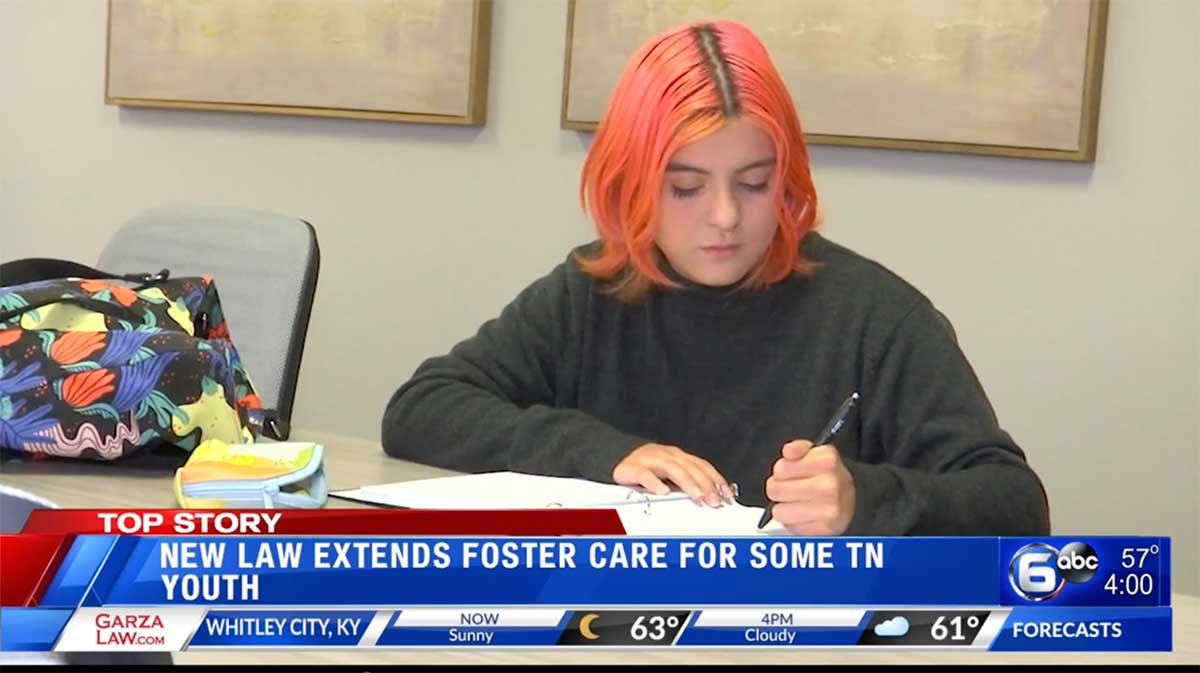 Foster care extension prepares TN young adults who 'age out' of system
Lawmakers recently passed legislation making extended foster care available to more youth in Tennessee.
This means that more young adults who 'age out' of the foster care system, usually at the age of 18, are now eligible for an extension of foster care services until they turn 21.
Read the full WATE-TV Knoxville story here.
More about the legislation can be viewed here (Story begins at 16:02:35 of the video; ends at 16:03:28).
This story also appeared in the local Memphis area on WREG-TV on Jan. 19 (story begins at 9:06:21 of video).