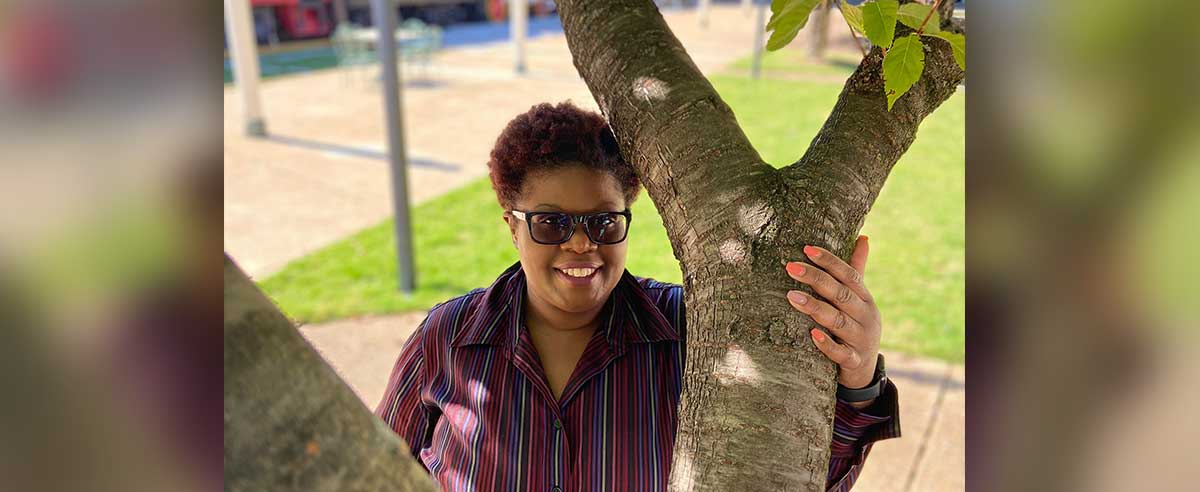 Sometimes, a lot of factors have to align for fostering and adoption to be successful. For Berlande Gibson, the timing of her sibling group of foster children was kismet.
When Berlande became foster-home certified following a divorce, she originally planned to do weekend respite care to help other foster families since she already had two biological sons living at home. She was in an apartment and her car happened to break down right when she got a call from Youth Villages in February 2017 for a pair of brothers, who she gladly agreed to help. When she found out they had a sister, she asked for her to be placed in her home as well; she didn't want to separate the sibling group.
"I wanted all three of the siblings," Berlande said. "I told my counselor to bring all three to me."
Single-mom Berlande bought a house right after the siblings were placed with her, allowing more room for her two sons and the three siblings. She also was able to secure a van for transportation.
She adopted the two boys and girl in 2019, and the family has continued to flourish. She works to keep them busy and involved with extra activities outside of school, like gymnastics, karate and band to name a few. Berlande still takes in foster children when needed and has a placement now.
Berlande and her now adopted kids, went through counseling and guidance with Youth Villages, working with Amy Sublett, foster care supervisor with Youth Villages.
"Berlande is very supportive," Amy said. "She works to make sure the kids have what they need."
Her biggest piece of advice?
"Don't let anyone tell you that you're not good enough to be a foster parent," Berlande said. "Be yourself, and don't feel like you have to have extra things for the kids. Treat them as your own."