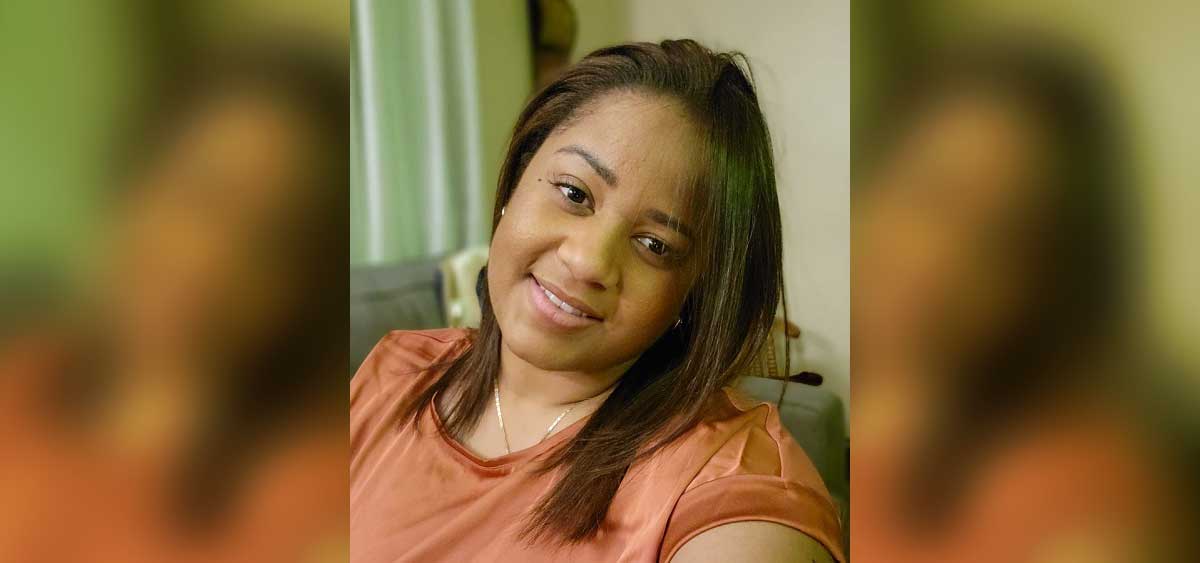 Massachusetts Family Intervention Specialist Nathalia Nunez recently saved a 4-year-old foster child from an abusive foster parent by being attuned and not giving up.
From the Front: Intercept Specialist Nathalia Nunez
Any Youth Villages staff who's worked on the frontlines knows they should go into each new relationship with an open mind but be curious and skeptical.
To that, Intercept Senior Bilingual Family Intervention Specialist Nathalia Nunez would add "listening to your gut."
"I really analyze people a lot," said Nathalia, who at one time dreamed of a career in law enforcement. "I try to get into their minds and watch their body movements."
For this would-be police officer, making the decision to pursue social work had life-changing implications earlier this year for one 4-year-old and likely many other vulnerable children.
The Woburn, Massachusetts, specialist had just begun working with a foster mother and the youth at the request of the Massachusetts Department of Children and Families to address the youth's reported aggressive behavior and work on his communication skills. But after only a few home visits, Nathalia began sensing there was more to the story.
"I'm not liking this foster mother's vibe," Nathalia said.
It was also a concern that both the foster mother and the youth couldn't adequately explain the youth's continued bruising or account for some of the seemingly unrealistic consequences placed on the youth as discipline measures.
Over a two-week span, Nathalia, worried for the youth's safety, made more than 10 home visits and insisted to her supervisor and Department of Children and Family Services there were concerns of abuse. DCF, who had a long relationship with the foster mother (she had fostered dozens of children nearly 40 years) was reluctant to believe there was any reason for concern.
'She never gave up'
Nathalia's manager, Clinical Supervisor Maria Torres Londono, said Nathalia's insistence to advocate for the child against so many obstacles likely saved lives.
In addition to the 4-year-old, the woman was also fostering an 8-month-old.
"Nathalia being persuasive and in tune with the youth and foster mother is what broke this," Maria said. "She never gave up."
Nathalia kept the youth's case even after he moved to a new foster home considerably further away.
"She chose to keep the case because she thought it would be detrimental to change the relationship at that point," Maria said.
Ultimately, it was discovered that the foster mother was severely abusing the youth, stabbing him and sitting and stomping on his stomach and even further punishing him by putting him in a rabbit cage.
​"During the pandemic, reports of child abuse dropped drastically across the country, but, we know this is not because abuse magically disappeared," said Matt Stone, executive director of Massachusetts and New Hampshire.
"As schools and child care centers closed, mandated reporters and adults who would normally recognize signs of abuse weren't seeing kids in person, and many cases of abuse went unnoticed. Even as health and safety concerns led us to incorporate telehealth, we felt it was critical to continue to see certain families in person with proper safety protocols in place.
"Nathalia's role in saving these two children from abuse is exactly why these face-to-face visits are so important, even during the pandemic."
Both Nathalia and Maria, who worked for the DCF before joining Youth Villages, said the level of abuse was beyond anything they had encountered in their years as social workers.
"I've seen some sad scenarios, but I hadn't seen abuse to that extent," Maria said.
Nathalia's advice for her colleagues in the field based on what she learned from this case and years in the field is simple.
"Take this job as seriously as possible and be the best advocate for kids who don't have a voice," she said.
And while Nathalia may not have the career as a homicide detective she once dreamed of, she knows she's still making a difference in a different way.
"So now, I'm saving other lives," she said.