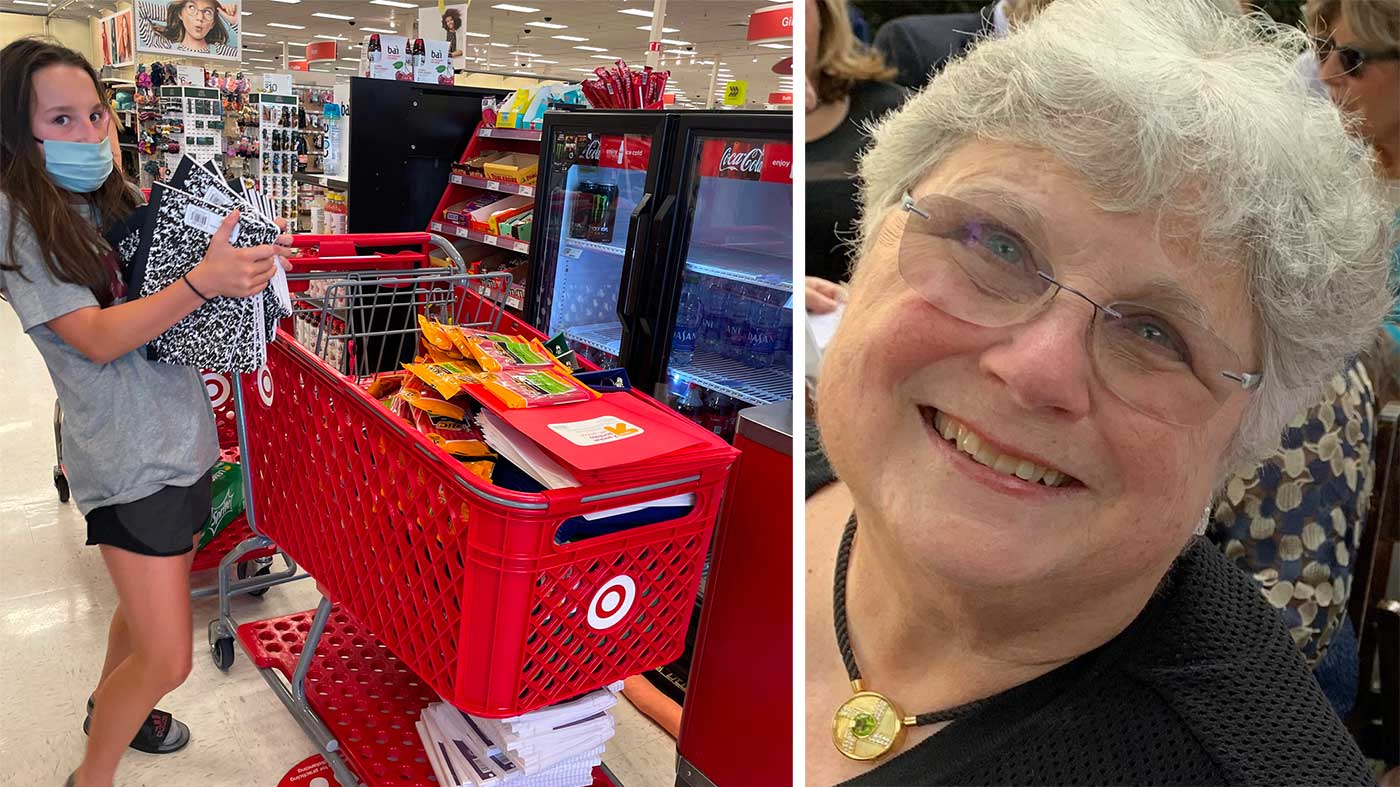 Generations of Youth Villages Volunteers
Lisa Small and Kim Lapidus served the Nashville chapter of the National Council for Jewish Women (NCJW) for several years. Their dedicated involvement with NCJW later brought them to Youth Villages along with Kim's daughter, Lilly, to expand their outreach. For years, the NCJW volunteered at the Middle Tennessee residential facility, Deer Valley. Through their volunteering experiences at Deer Valley, Lisa and Kim became life-long advocates for Youth Villages.
Lisa is a long-serving board member of Youth Villages in Middle Tennessee. She joined the board in 2004 and is outgoing this year, in 2022. Patti Bryan, the then-development director, asked her to join the board and she happily accepted. Lisa worked as a teacher before she had kids and as a tutor after she had kids, so she was knowledgeable about the needs and struggles of kids and young people. As Youth Villages was relatively new to the Nashville area in 2004, Lisa spent a lot of time spreading the word about what the organization does, telling the stories and educating the community on how Youth Villages is different from other nonprofits and children's programs.
Lisa was intrigued by the evidence-based programming, the 24-hour access families and children have to their counselors and the passion team members have to the Youth Villages mission. She later learned that a large percentage of Youth Villages team members donate a portion of their salaries back to the mission during the annual Our Family Campaign, further demonstrating the passion.
"As a teacher, I did much more than teach a subject," Lisa explained. "You're mentoring, helping kids deal with issues at home. At Youth Villages, they have a solution to a problem that has gone unsolved for who knows how long."
As she rolls off the board, Lisa still plans to help fundraise and bring awareness for the work Youth Villages is doing in Middle Tennessee and across the country.
Several years ago, Lisa brought in Kim through the Council of Jewish Women. After the Deer Valley campus closed, like Lisa, Kim wanted to keep volunteering with Youth Villages. She is exceptionally passionate about both Backpack Heroes and Holiday Heroes fundraising.
"I like the idea of collecting more than money, of providing tangible items for kids who may otherwise may not have access to things they need for school," Kim said.
Her seventh-grade daughter, Lilly, was moved by her mom's involvement. Last year for her Bat Mitzvah, Lilly selected Youth Villages and specifically Backpack Heroes as her service project. She sent out emails and posted on social media to collect either money or school supply donations for a total of $1,300. Lilly and Kim went shopping for school supplies, using coupons and finding sales to make the most of the money. She also donated a percentage of the money she was gifted from her Bat Mitzvah.
Lilly ended up donating $1,000 and $800 in school supplies for a total of $1,800. The number 18 is significant in Hebrew, where it is representative of life.
Lilly is the youngest Champion for Children (donors who give more than $1,000) in Middle Tennessee. She also inspired several of her Bat Mitzvah attendees to donate money.
Champions for Children provide critical support to our mission of helping children and families live successfully. For more information about being a Champion, contact Rae Ryan.