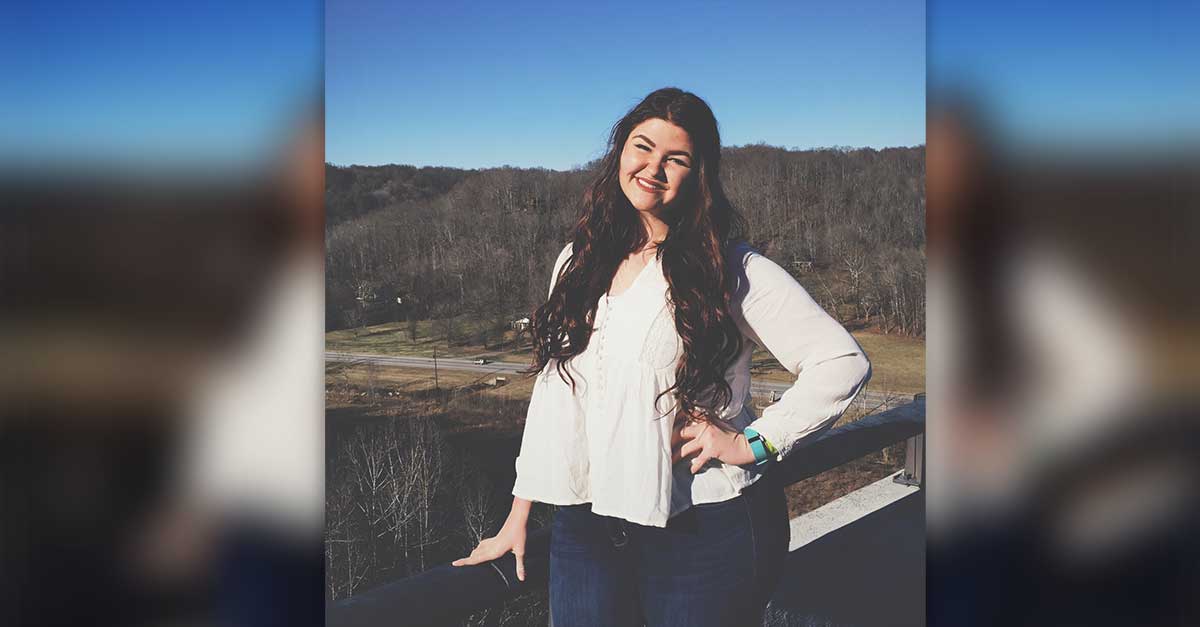 Graduation and LifeSet Spotlight
This year, a record number of 117 Middle Tennessee young men and women in Youth Villages' LifeSet program graduated from either high school or college. This is a 30-graduate increase over last year! One shining example of the youth who have graduated is Hailey B.
Hailey is an all-star LifeSet youth in Middle Tennessee who was also in the LifeSet Scholars program. She was removed from her biological home due to abuse and entered foster care when she was 15 years old. Before leaving foster care at age 18, Hailey joined the LifeSet program to have additional support she needed to transition successfully into adulthood and help with next steps in college. While in LifeSet, Hailey was accepted into the LifeSet Scholars program while working towards her bachelor's degree from Belmont University in Nashville.
Hailey experienced a lot of change in foster care, ranging from multiple foster families and school transfers. In high school, she excelled in math and science classes. She also knew that she wanted to help other people from a young age, so a degree in health care was a good fit for her.
Hailey graduated from Belmont in May 2020 and served as the senior speaker during the virtual graduation ceremony. She was very successful at Belmont, the recipient of the John Williams Heart of Belmont Award and the 2018 CASA Light of Hope Award.
Hailey has already accepted a position starting in July with HCA Healthcare in Dallas, Texas, as a nurse in cardiac specialty. Congratulations, Hailey! We are so proud of your accomplishments.
Learn more about LifeSet.