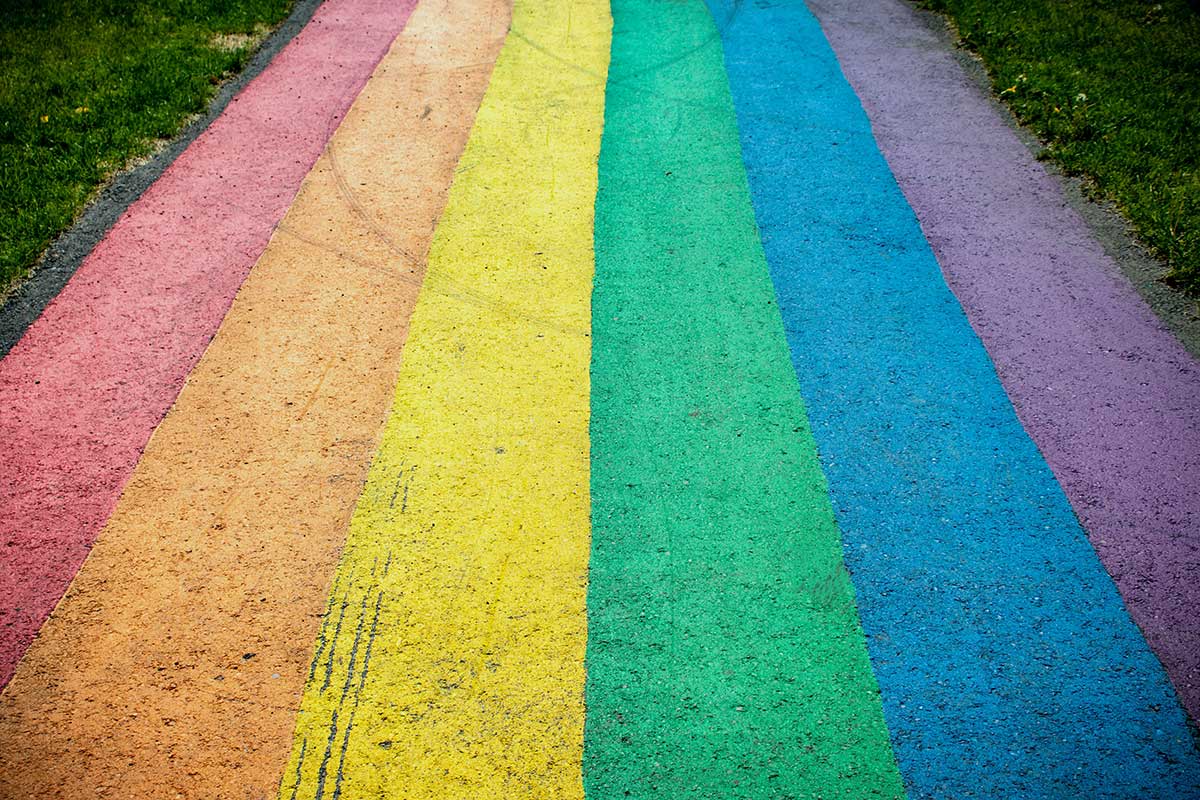 How to support LGBTQ youth
Why Pride?
June is Pride month, a time designated to celebrate the contributions of the lesbian, gay, bisexual, transgender and queer (LGBTQ) members of our community. Focusing on inclusion and support at home is critical for all children and adolescents but especially for those who identify as LGBTQ. One of our core values at Youth Villages reflects the importance of a supportive household: Children are raised best by their families. When at all possible, LGBTQ children belong with their families.
Family Support
Parents and caregivers play a critical role in the lives of LGBTQ youth through family support. According to the 2018 Human Rights Campaign LGBTQ Youth Report, "studies have shown the positive health outcomes for LGBTQ youth whose families are supportive and accepting, including greater self-esteem and resilience and a lower risk of negative health outcomes such as depression, distress, hopelessness and substance use." Even small changes in an adult's behavior toward less overt rejection can have immediate, protective benefits for a youth. Shifting to acceptance and affirmation of their child's LGBTQ identity is even more powerful.
COVID/Black Lives Matter
Why is it important to focus on celebrating LGBTQ youth during the COVID pandemic and current Black Lives Matter protests against police brutality? Many children and teenagers have been sheltering in place for the past few months while our country has faced unprecedented health risks. The burden of perceived or genuine rejection likely is weighing heavier than ever before due to isolation. While confined to their homes for extended periods, LGBTQ youth have not had access to the same support systems previously available through their classmates, teachers, or gay-straight alliances on campus. LGTBQ youth of color are e-ven more likely to have experienced discrimination at home and school due to bias around their intersecting identities. According to HRC Foundation and the University of Connecticut, a shockingly low 11% of LGBTQ youth of color believe that their racial/ethnic group is regarded positively in the United States and report hearing more negativity from family members about LGBTQ people than their white peers.
SOGIE in the Home
Youth can struggle to share aspects of their sexual orientation, gender identity or gender expression (SOGIE) with parents/caregivers. We know that children as young as 3 years old have an innate sense of their gender identity, and sexual orientation begins to emerge in youth starting at 10 years old on average. Parents and caregivers can prepare for conversations with their children around SOGIE as they grow into adolescence by providing developmentally appropriate and inclusive puberty and sexual health information. Whether or not you have openly LGBTQ youth in your home, parents and family members should set up their homes as safe and affirming environments, as evidence shows more than 75% of young people struggle coming out to their caregivers.
Health and Well-Being
Research from the Family Acceptance Project (FAP) has validated clear strategies for promoting health and well-being while also labeling actions known to cause harm to LGBTQ youth. FAP published these free educational posters to reinforce the critical link between specific family rejecting and accepting behaviors with risk and well-being for LGBTQ youth. Effective change does not always have to take great effort on the part of a caregiver, but it can be genuinely life-saving to a LGBTQ youth through a reduction in their risk of suicide.
Call to Action
Creating an affirming environment for LGBTQ youth in their homes can make the difference between having to choose between a safe place to sleep in shame and facing homelessness for being true to their SOGIE. According to Children's Rights, up to 30% of youth in foster care identify as LGBTQ. Take home message for parents: We haven't achieved equality until everyone has a safe home to call their own.
Dr. Lindsay Pate, PhD, HSP