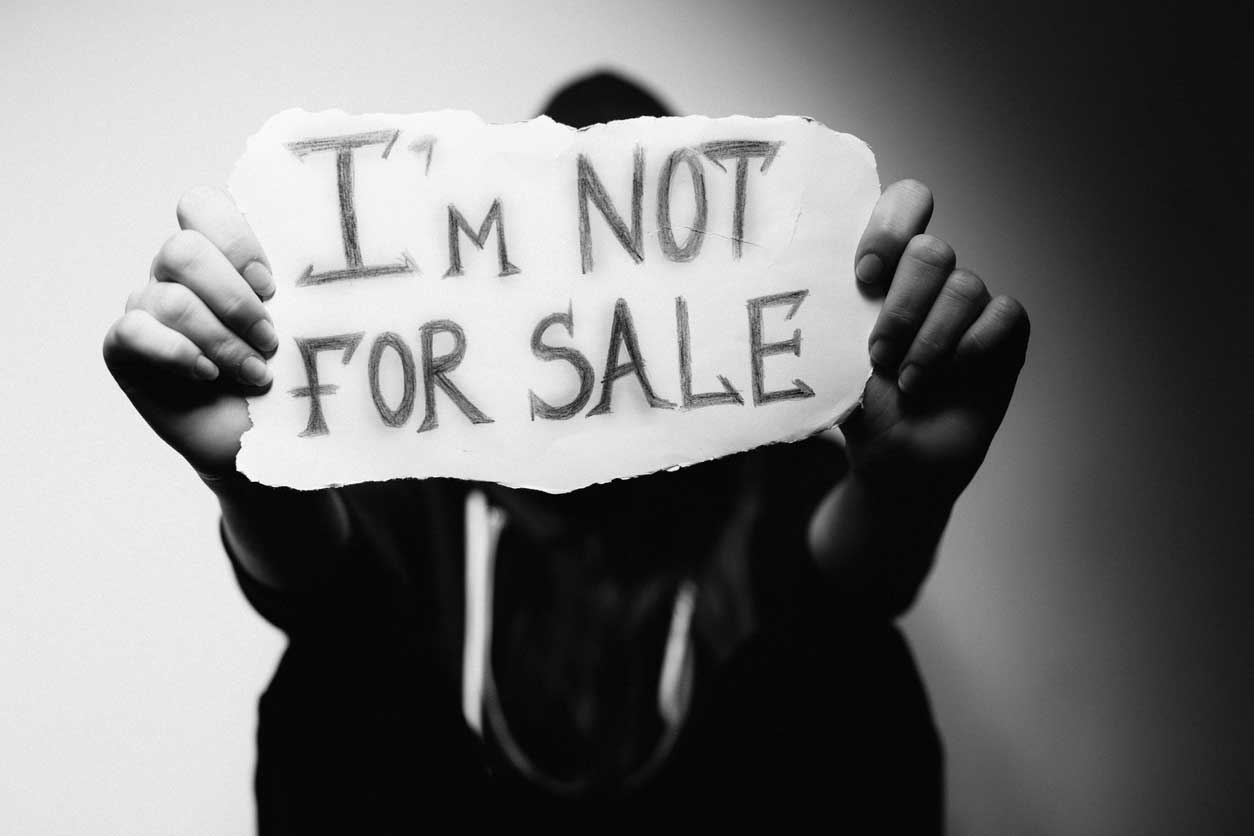 Human Trafficking: It's Closer Than We Think
It is estimated that there are 40.3 million victims of human trafficking globally, with hundreds of thousands in the United States. Women and girls are disproportionately affected by human trafficking, accounting for 71% of victims while men and boys account for 29%.
Human trafficking, as defined by the Department of Defense, is "a crime in which force, fraud, or coercion is used to compel a person to perform labor, services or commercial sex." Human trafficking can affect people of all genders, races, and national origins, and both children and adults can be victims of human trafficking. A person can be trafficked without ever leaving their community if they are being compelled to perform labor, services, or sex acts against their will.
While human trafficking often is used to refer to the commercial sex industry in which a person is forced to perform sexual acts for the monetary benefit of others, victims are also trafficked for the purpose of forced labor. It's believed there are more instances of labor trafficking than sex trafficking worldwide, but in the United States, there is more awareness of sex trafficking. The National Human Trafficking Hotline in the U.S. receives nearly 50,000 calls for help each year.
Traffickers often target people who are vulnerable in some way – people who have experienced rejection from their families, young people who have run away or been kicked out by their caregivers, and people who have experienced other forms of trauma. Reports indicate that a large number of child sex trafficking survivors in the United States were at one time in the foster care system. Many traffickers are skilled manipulators who develop relationships with vulnerable people, form a sense of trust and then exploit that trust. Some signs to watch for to protect yourself and others you care about are:
Someone who tries to isolate you from others
Someone who tells you to trust them and no one else; many traffickers target people they know and people that trust them, such as family members and romantic partners.
Not being able to control your own passport, license or other legal documents
Someone who monitors your contact with other people
Being threatened with deportation, legal action, or other harm for not complying
A romantic partner who pressures you to engage in sex with other people
Youth Villages clinical and direct care staff work intensively with young people and families to prevent trafficking and to provide support to those who have been victims of trafficking. We develop comprehensive safety plans with young people and their caregivers to minimize risks, such as runaway prevention and response plans for youth that struggle with risk for runaway as well as developing community safety skills to identify unsafe situations and exit those situations safely. We help families that have experienced trafficking to rebuild relationships that have been damaged by trauma and to support the trafficking victim with evidence-based interventions to promote their healthy development.
More information can be found at the United Nations Office of Drugs and Crime's human trafficking site, at the National Human Trafficking Hotline, and at the Polaris Project. Help is available to victims by phone at 1-888-373-7888, by TTY for people with hearing impairment at 711, and by texting "BeFree" to 233733.