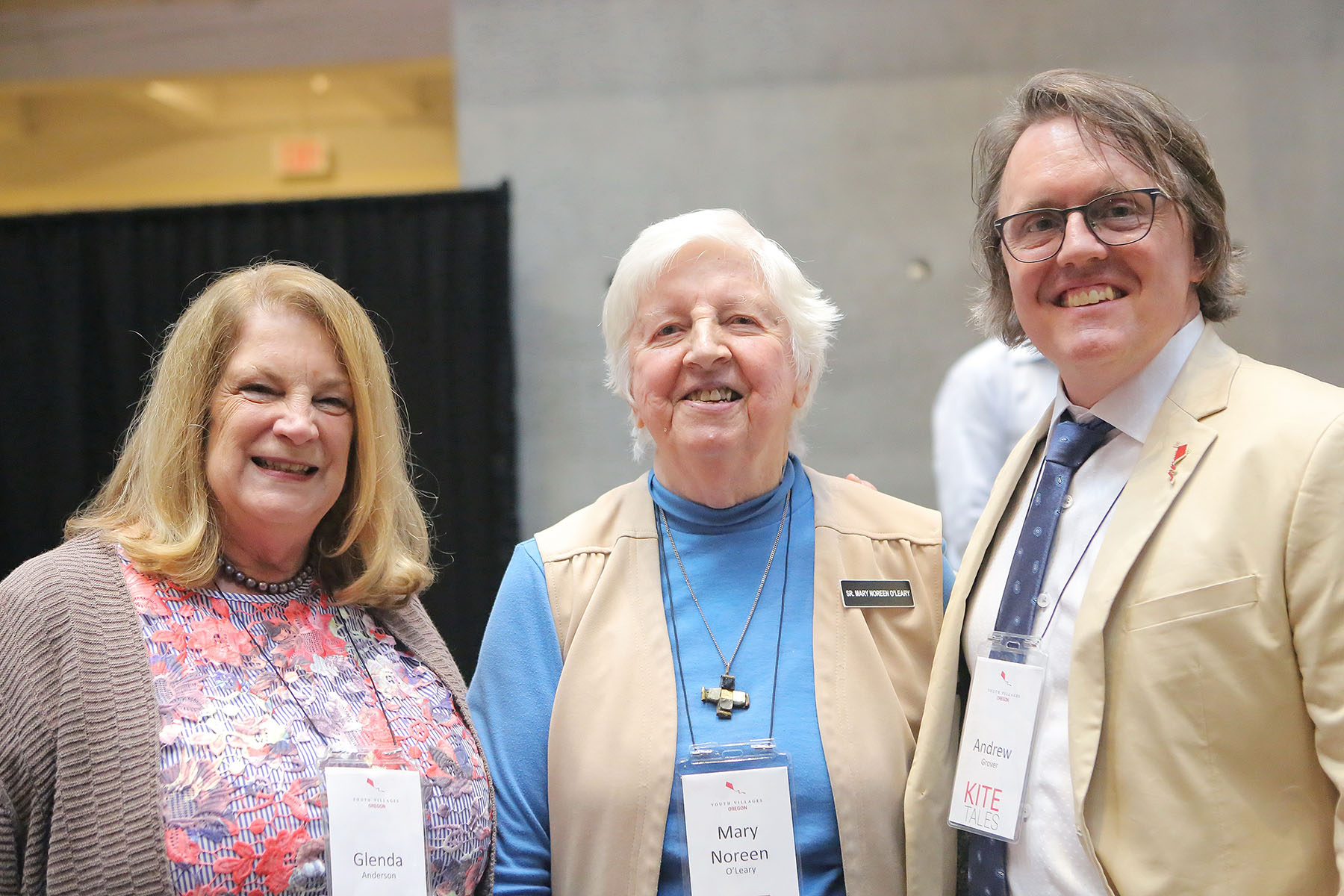 KiteTales raises $90,000 for Youth Villages Oregon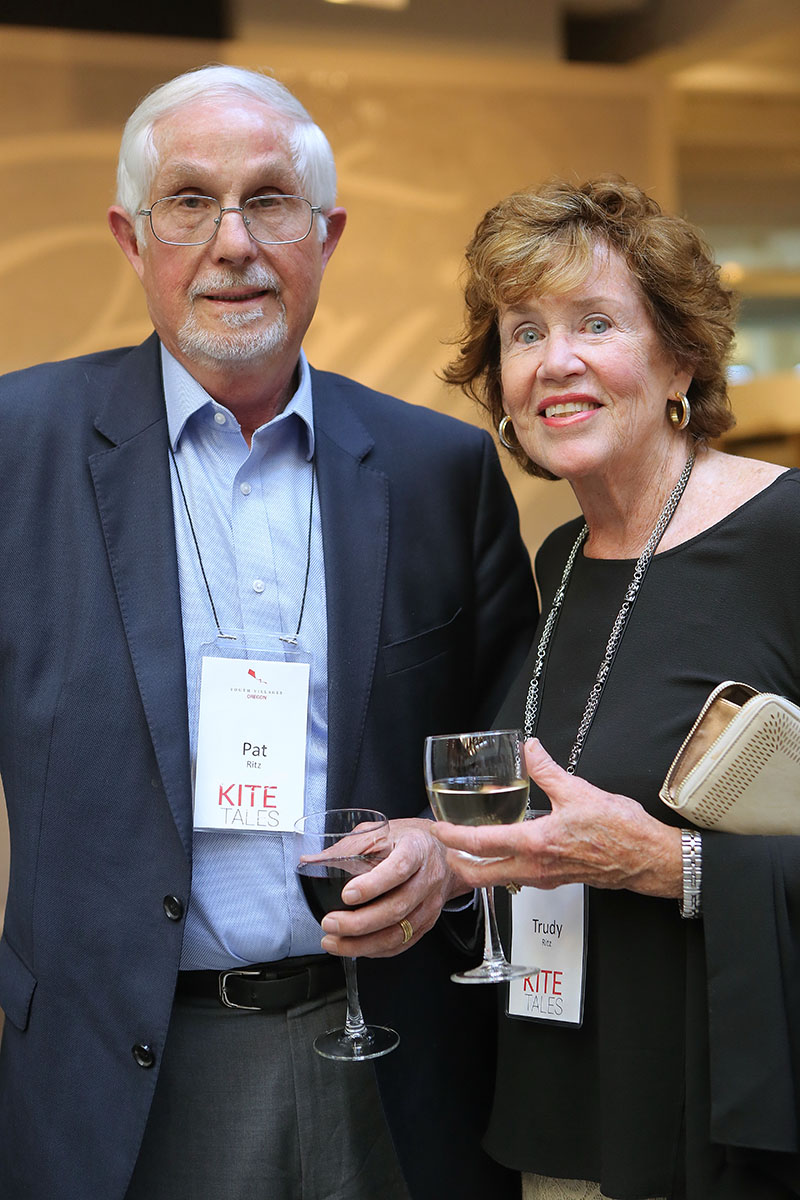 Pat and Trudy Ritz presented The Ritz Family Award to The Women's Auxiliary during Kite Tales. Ritz is a member of Youth Villages' national board of directors.
Women's Auxiliary honored, and donations matched through June 30
Lake Oswego, Ore.  (June 5, 2018) – Youth Villages Oregon's KiteTales fundraiser last week raised more than $90,000, which will help former foster youth get a good start on independent adulthood through the YVLifeSet program.
During the event, the organization honored volunteers and reported on the impact of its community-based programs and work to bring needed reform to Oregon's child welfare and children's mental health systems.
"Our goal is to work for a reformed and proactive system of care through partnership and innovation," said Andrew Grover, executive director of Youth Villages Oregon. He cited the organization's partnership with nonprofit New Avenues for Youth to help the state find placements for children needing foster care or reunification with family.
"Because of our work, foster youth avoid extended stays in hotels, state offices or failed foster care placements," Grover said. "We're helping change the lives of these young people and advocating for a system that helps children and families in the most effective ways."
Youth Villages board member Pat Ritz presented The Ritz Family Award – named in honor of he and his wife, Trudy — to the Women's Auxiliary. Begun by sisters Anne Pamplin Evenson and Amy Pamplin North, the auxiliary has helped the children of Youth Villages for more than 20 years. Evenson accepted the award, and members of the auxiliary were in attendance.
"Anne, Amy and dedicated Women's Auxiliary members have remained committed to the evolving needs of our kids today," Ritz said.
Grover told the stories of young people helped through YVIntercept, intensive in-home services; the Crisis Support program that Youth Villages Oregon operates in partnership with Providence St. Vincent Medical Center; the Mosaic Group Home in Oregon City; and YVLifeSet.
YVLifeSet is one of the country's largest programs to help former foster youth and one of the only programs to have proven impact in many areas of a young person's life in a randomized controlled trial. In Oregon, it is funded entirely through donations, and the Maybelle Clark Macdonald Fund is supporting matching donations up to $1,000, through June 30. To make a donation, visit www.youthvillages.org
"Youth aging out of foster care are the most vulnerable in our communities," Grover said. "They face higher rates of incarceration, homelessness, behavioral health problems, unemployment and lower educational attainment compared to non-foster youth."
The event included a performance by the Marylhurst College Chamber Choir and was sponsored by Pat and Trudy Ritz; Providence Health & Services; Sisters of the Holy Names of Jesus and Mary; and Wieden+Kennedy.
Youth Villages Oregon is a nonprofit organization dedicated to helping children with emotional and behavioral health issues, their families and young people. It is committed to providing the most effectiverograms and offers intensive in-home services to children and families, emergency department diversion for youth experiencing behavioral health emergencies, a residential treatment home for young adults in transition and YVLifeSet™ services for youth aging out of the state system to help them make a successful transition to independent adulthood. For more information, visit www.youthvillages.org.

Get Involved
Give your time, talents, and love for youth in various ways such as volunteering at a YV event, mentoring a young person, or even running a race
[.$?*|{}() 0="%91″ _i="1″ _address="1″ /][^; _i="2″ _address="2″ /][1 _i="3″ _address="3″ /]