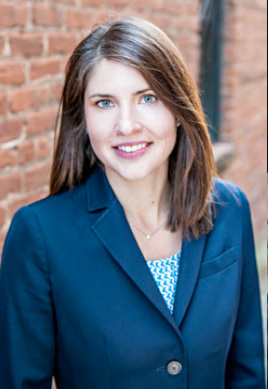 Elizabeth Rose
Caiola & Rose, LLC | Co-Founder & Partner
Elizabeth is a co-founder and partner of Caiola & Rose LLC. She serves as national counsel for franchisors, commercial landlords and digital service providers in bankruptcy proceedings in their roles as secured creditor, unsecured creditor, parties to adversary proceedings and as asset-purchasers. She also serves as litigation counsel to the same in state and federal court. Additionally, Elizabeth's practice includes representing and counseling commercial clients of all sizes.
Elizabeth started her legal career at Troutman Sanders LLP in Atlanta before developing bankruptcy and insolvency-related expertise as a long-time law clerk to the Honorable Mary Grace Diehl in the U.S Bankruptcy Court for the Northern District of Georgia. Following her six-year clerkship, Elizabeth returned to private practice prior to co-founding Caiola & Rose.
Elizabeth is also an Advisory Board Member for the Emory Bankruptcy Developments Journal, a member of IWIRC (International Women's Insolvency and Restructuring Confederation), and a University of Notre Dame Monogram Club member. Elizabeth, her husband Matthew, and their three children are active parishioners at The Episcopal Church of the Epiphany in Atlanta, Georgia.