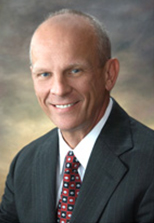 Mike Bruns
Bruns Holding | Owner Chairmain Emeritus
Mike Bruns, chairman emeritus of the Youth Villages Board of Directors, retired in 2010 as founder and president of Comtrak Logistics, a national transportation and logistics company headquartered in Memphis. Mr. Bruns' served as chairman of the Youth Villages board of directors from 1997-2001 and 2005-2013, a period of great growth and expansion for the nonprofit organization. During that period, Youth Villages expanded programs and services to three other states and doubled the number of children that it was able to help. As recognition of his dedication to the organization, Mr. Bruns was elected Youth Villages first-ever chairman emeritus in June, 2013.
Mr. Bruns has received numerous industry and community recognitions including Person of the Year by Transportation Club International, Most Outstanding Charitable Executive by the Association of Fundraising Professionals, Citizen of the Year by the Rotary Club, and most recently received the Intermodal Association of North America's Silver Kingpin Award. Comtrak was named to the Inc. 500 Fastest Growing Private Companies and Memphis Business Journal named Comtrak business of the year.
Mr. Bruns serves on several boards including the University Of Memphis Board Of Visitors, University of Denver – Intermodal Transportation Institute, the Society of Entrepreneurs, the Church Health Center, and the Assisi Foundation.