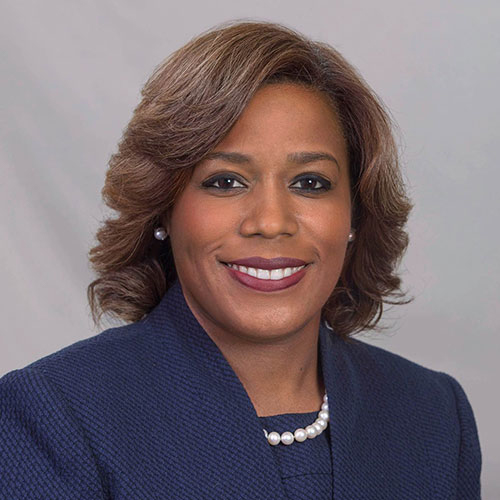 Monica Wharton
Executive Vice President and Chief Administrative Officer
Monica Wharton is the Executive Vice President and Chief Operating Officer for Methodist Le Bonheur Healthcare. In this role, she has systemwide responsibilities over several key operational areas, and the presidents of 3 of MLH's community hospitals report to her. Prior to her current role she served as EVP and Chief Administrative Officer where she provided oversight of information technology, HR, legal and corporate risk. She joined the organization in 2017 as it's SVP and Chief Legal Officer.
Methodist Le Bonheur is a $2 Billion health system headquartered in Memphis, Tn. Monica is a member of the 10-person System Leadership Team that guides the strategic direction for the not-for-profit comprehensive healthcare system.
Monica's senior leadership responsibilities include ensuring that the system consistently delivers safe, high-quality care, an outstanding patient experience and the financial stability necessary to fulfill its faith-based mission. Monica also plays an important role in nurturing a high performance "Power of One" culture across more than 100 sites of care — from primary care practices to highly specialized teaching hospitals.
Prior to joining Methodist, Monica was Senior Vice President/Chief Legal Officer and General Counsel at Regional One Health and served in that role almost a decade. Monica earned her Juris Doctor from the William and Mary School of Law and has a BA in English from Hampton University.
She is past chair of the Tennessee Bar Association Health Law Executive Council. In 2022, Monica became a Fellow of the American College of Healthcare Executives (FACHE), a credential that is the gold standard for board certification in health management.
Monica is active in several community and regional charitable organizations. She serves on the Board of the American Heart Association, Southeast Region, is a member of the Board of Directors of Evolve Bank and Trust, and currently serves on the American Hospital Association's Hospitals Against Violence Committee. Monica also serves on the boards of the Women's Foundation of Greater Memphis and the University of Memphis Foundation.