LifeSet Changed my Life – Emely's Story
When she was only 9 years old, Emely was abused by someone she thought she could trust. She was forced to do and see things no child should have to experience. For eight years, the abuse was constant and ongoing. She saw her abuser every day, and she didn't understand what she had done to deserve this treatment. She didn't want to worry her parents or younger siblings, so she kept the abuse to herself.
Emely's mom was diagnosed with Multiple Sclerosis and her father, who was a huge support to her family and someone they all relied on, was deported. Emely's mom became severely depressed. Money was a huge struggle, and often the family's basic needs (food, lighting, heat, hot water) could not be met. The bills piled up, and Emely worried about whether she'd have dinner that night, if her family could afford rent, and whether her siblings would have lunch for school. She felt broken and tired and was afraid her family would fall apart if she didn't step in to do something. So, she did it all.
Emely became a full-time caretaker for her family, putting her own needs on hold. She got the kids ready for school each morning, did the grocery shopping, cooked all the meals, booked doctor's appointments and took her mother to every single one. Emely was so worried about everyone else she was making herself sick and didn't even know it. She started having panic attacks so severe she couldn't breathe and would pass out. She tried to keep this from her family because she was so afraid of worrying them, but she realized she was keeping too much of her stress inside.
When she was 17, Emely found the strength to confront her abuser and after eight long years, the abuse finally stopped. Emely told her family about the abuse and received unconditional support and love. She was ready to put the past behind her and start fighting for a better future. She researched programs for young people like her and found Youth Villages' LifeSet program.
I read some of the success stories on the Youth Villages website, and I broke down into tears. I couldn't believe there were people like me – they went through what I went through, and they came out happy. I told myself, That's going to be me one day. I am going to be one of those stories.
Working with her LifeSet specialist, Emely realized she was just as important as the rest of her family and even though she spent so much time taking care of them, she needed to take care of herself too.
"My LifeSet specialist was the first person to ever tell me that I mattered and that everything I experienced wasn't my fault," Emely said.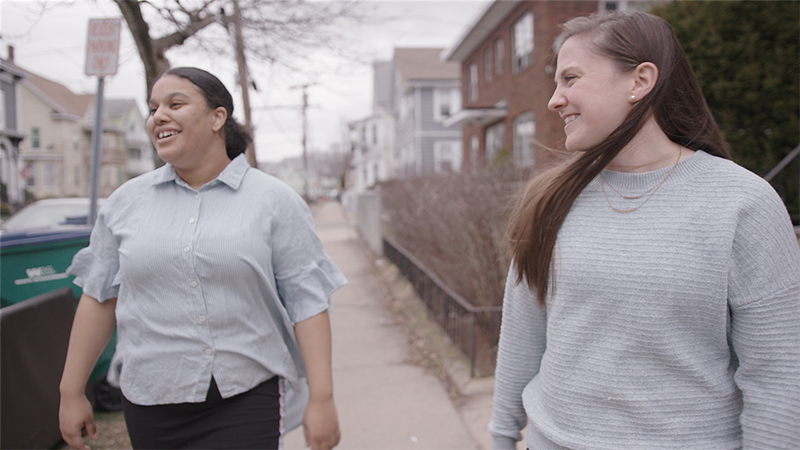 Emely's specialist helped her manage the panic attacks and how to recognize signs before they happened. Emely could call her specialist when she was experiencing a panic attack and her specialist would talk her through steps to help her calm down. They also worked together to manage Emely's PTSD from the years of abuse.
LifeSet helped Emely get her driver's license and a car and find more independence. She is even working to find her own apartment. While in LifeSet, Emely became the first person in her family to graduate from college and they could not be prouder! Emely has a full-time job she loves helping students be successful in college and is planning to continue her education and study international business.
"The biggest lesson I learned in LifeSet is that my past does NOT define me," Emely said. "My future is not ruined; I am in charge now. I am so grateful for the support, respect and encouragement I got in LifeSet. This program put me on the path to success and one day, I want to do that for people like me. I want to be somebody's Youth Villages."