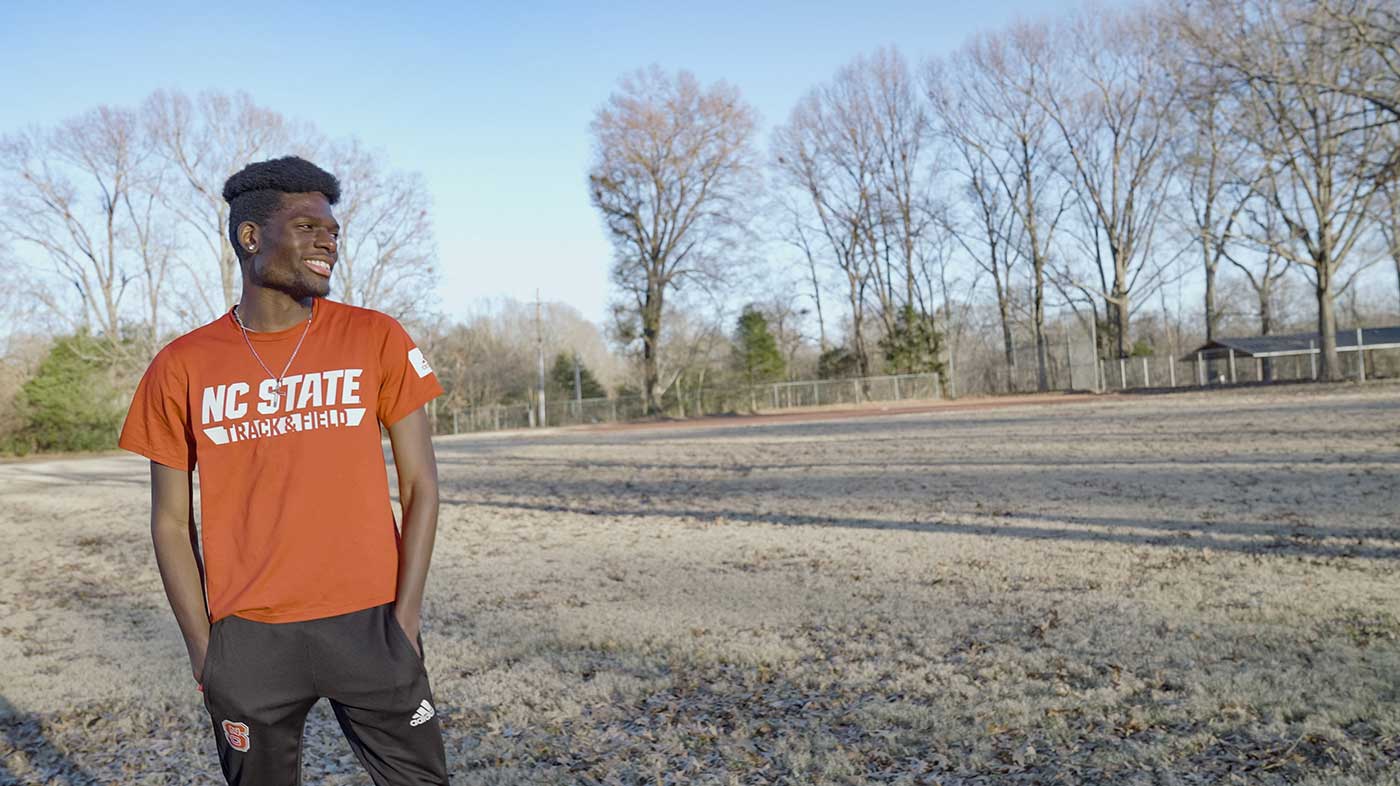 LifeSet Gives Student a Chance to Run towards success
Ares Epps is a LifeSet participant, LifeSet Scholar and a North Carolina State University student athlete, who has accomplished many of his goals through track and field, and with the support of Youth Villages. The LifeSet program offers youth who are aging out of foster care tools to ease the transition from childhood to adulthood.
LifeSet is an individualized, evidence-informed community-based program. Specialists work with young adults who experienced foster care to help them build healthy relationships, obtain safe housing, education and employment as they transition into the real world. Scholars is an extension of LifeSet that helps young people complete academic degrees or vocational programs.
Ares began his journey with LifeSet just a couple years ago. He describes himself as an optimistic, kind, and charismatic person who loves to smile. His time in LifeSet and school has inspired him to strive to reach his goals. However, the path to where he is now wasn't straight and narrow.
Born in Memphis, Tennessee, Ares moved to Raleigh, North Carolina, with his family at just eight years old. By the time he was 13, Ares had entered the North Carolina foster care system. He suffered from physical/verbal abuse and neglect from his mother. He felt like an outcast most of his life, without knowing his biological dad and being the only sibling with a different father.
Ares was labeled a "bad kid," both at home and at school. He would steal food from school because of the neglect he suffered at home. Whenever his family left the home, Ares would be locked in a closet or left outside on a balcony, no matter the weather conditions. He also suffered from physical abuse by his mother.
I never cried out for help, but I did cry. My family didn't trust me. I was so scared of my mom that I never communicated with her. I had to work for basic needs like food. I felt like such a prisoner.
After being visibly upset one day at school, a counselor pulled him aside and Ares opened up about the abuse he endured. That's when things started to shift, and the Department of Social Services got involved. He was placed in foster care and lived with eight different families and switched school four different times throughout middle and high school.
In eighth grade, though, he discovered running, which brought him a sense of joy and became a method of therapy. Throughout his time in high school, running helped Ares escape the pain of his childhood and made him feel free. It also led to his receiving a scholarship to NC State for track and field.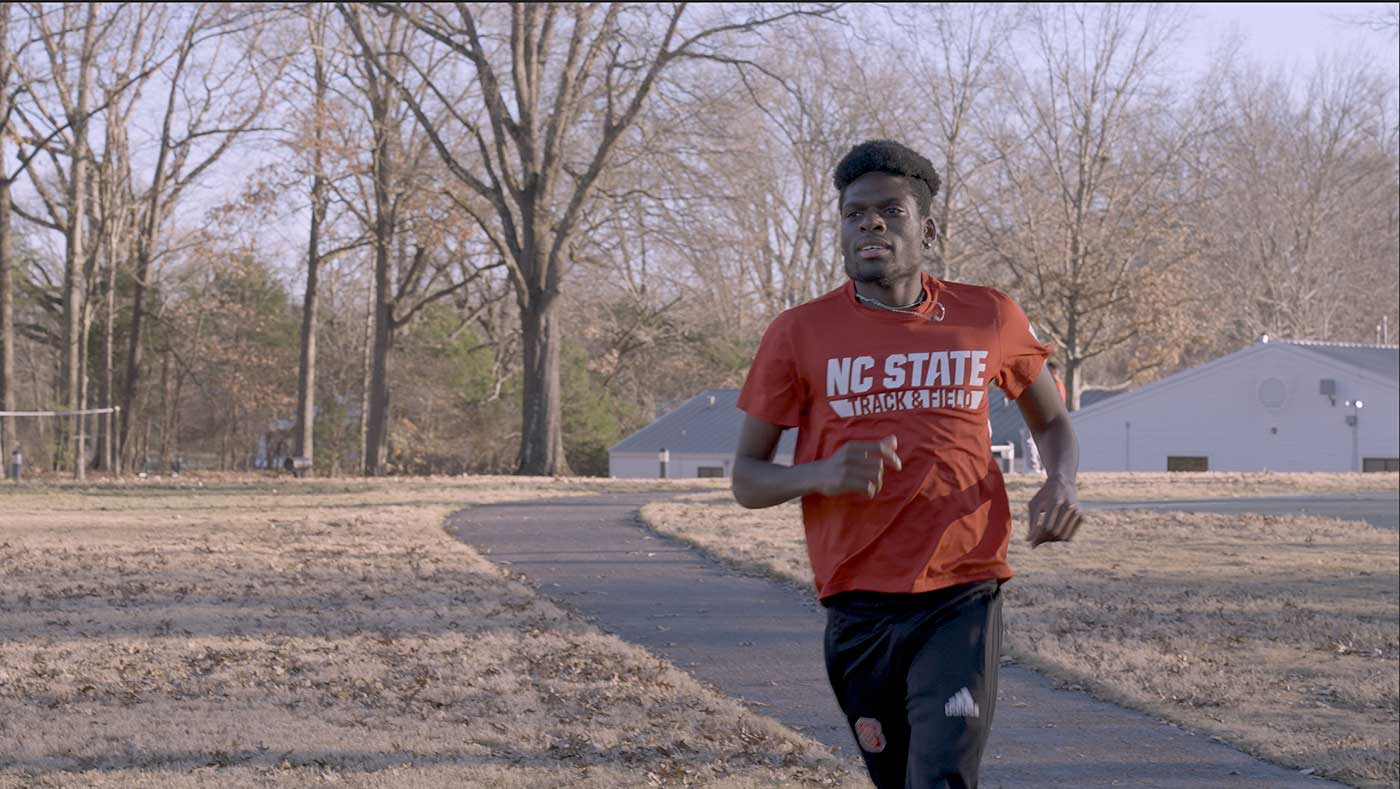 In [2020], Ares was referred to LifeSet to help him transition into adulthood while navigating college life. He attributes a lot of his accomplishments to his journey within LifeSet.
"I've learned how to better myself," Ares said. "I'm able to adapt to my daily living, and I've figured out that if things aren't going well, I can find a way to fix it."
Ares is on track to graduate in 2023 with a bachelor's degree in communication studies. He also participates in sports broadcasting through NC State – his dream? To one day be a sportscaster on ESPN. Giving back to kids in foster care is one of the most important things to him, and he serves as a youth specialist for foster kids in the transition-age youth group.
"I learned something from each family I lived with," Ares said. "One thing I'd say is don't ever give up. Continue to be optimistic. If there's anything you want to do in life, I say go for it and don't hold back. Keep good people close to you."