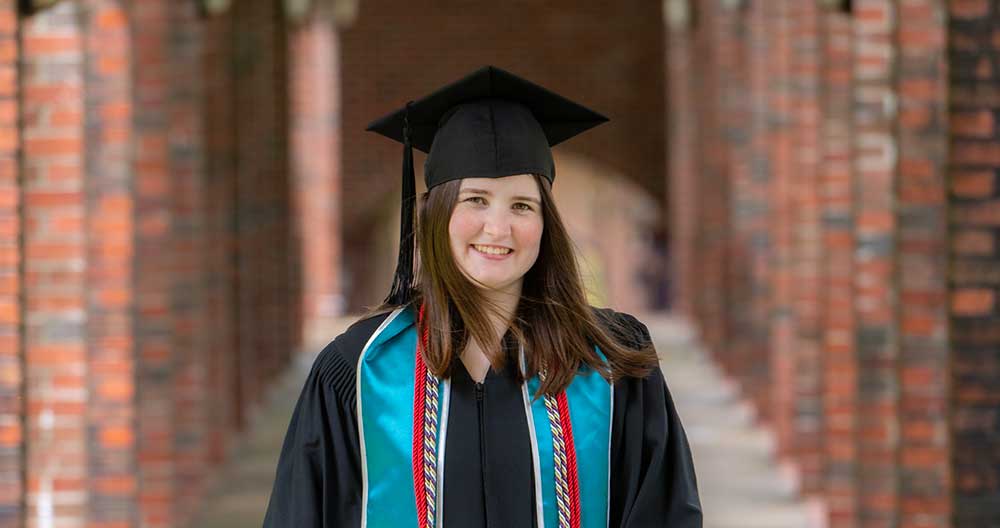 LifeSet leads Abby on a journey from darkness to a bright future
A recent National Alliance on Mental Health study stated that nearly 20% of high school students reported serious thoughts of suicide, and 9% tried to take their lives. Moreover, according to a CDC report, suicide attempts were reported more frequently among girls than boys.
In 2018, Abby fit all those categories. She was a high school junior, and the trauma of growing up in a home filled with abuse, along with her anxiety around an unknown future after high school, combined to offer little or no hope.
"When I was 17 years old, I had a bad mental breakdown," Abby said. "I was in a dark place in my life. I thought I did not want to be on this earth anymore."
Growing up in a not 'normal' environment
Abby grew up at home with her father, mother, three brothers and one sister. She recalls that it was chaos all the time.
"There was a lot of domestic abuse [verbal, physical, mental], and drug and alcohol use," Abby said. "As a child, you grow up in an environment you think is normal, but it's not. Everyone's normalcy is different."
By sixth grade, Abby was the only sibling left in the house. Her parents' drug use and abuse continued, so Abby was taken out of her home by DCS. After talking with both a DCS appointed counselor and lawyer, she was placed in kinship care with her grandparents. "I was scared because I didn't want to tell anyone. Like I said, I thought it was normal," Abby said.
Abby's DCS case was closed in eighth grade, and she lived with her grandparents until she graduated high school. However, as a junior, Abby's thoughts about her plans after high school "sparked a lot of anxiety that led to aggression toward myself because of my family issues." In addition, Abby kept her kinship care a secret from her high school friends and classmates, even her boyfriend of two years at the time.
I didn't know how to deal with my issues. There were a lot of things I held in that I didn't know how to control. This led me to a dark place.
LifeSet helps Abby move forward
Abby's anxiety was building up and she needed help. "Not knowing the future was what was killing me inside," Abby said.
A staff member at Abby's high school put her in touch with a Youth Villages LifeSet specialist. LifeSet is a program that serves as a bridge to adulthood for those youth aging out of foster care. Michelle, Abby's former LifeSet specialist, first helped her see that she had the strength to take her journey on a different path. Abby recalls LifeSet helping her gain more self-confidence and self-worth and see herself making an impact in the future.
"Michelle talked through things with me and helped me see there was something for me after high school," Abby said. "Through our talks, I saw my problem wasn't as big as I thought it was, and I can overcome it."
A major hurdle Abby overcame was choosing where — and how financially — to attend college. She wanted a college far enough away from home but also close enough to drive back in a day. In addition, Abby wanted a Catholic college where she could freely practice her faith. Finally, Abby knew she wanted to remain in LifeSet in college.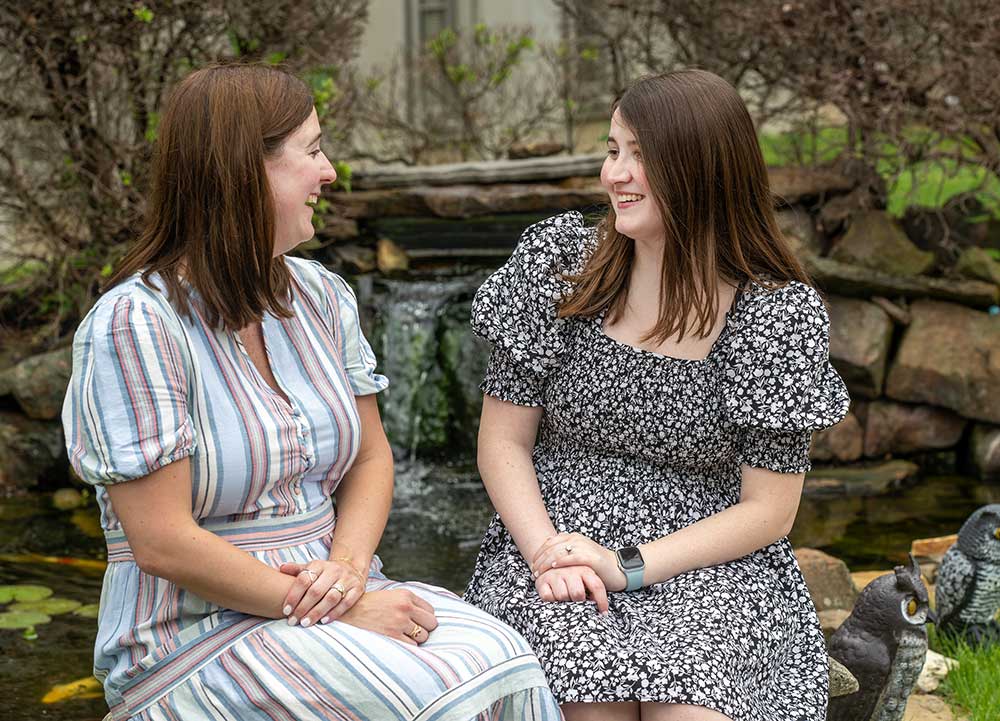 "What affected my decision on where to attend college was 'can I remain in LifeSet?," Abby said. "This (going to college) was a big change in my life, and I needed support, I needed someone. I decided to attend Christian Brothers University in Memphis."
Next for Abby was applying for financial support. The process was complicated due to Abby's kinship care status. That's where LifeSet navigated Abby through the journey and supplied resources for her to apply for financial support to attend college. Abby became a LifeSet Scholar that provided her more resources and support, including a mentor.
Abby graduated from CBU this past May with a bachelor's degree in liberal studies education, and she is returning to CBU to pursue a master's degree. Abby has had the opportunity to share her lived experience with others, too.
She attended the 2022 Janie's Fund GRAMMY® Awards Viewing Party with other LifeSet participants. Recently, she spoke on a foster care panel in Washington, D.C., and is set to return to the nation's capital for another panel on kinship care.
I don't know where I would be without Youth Villages and LifeSet. LifeSet is that helping hand for you. At the end of the day, it's better to receive help than get no help at all.