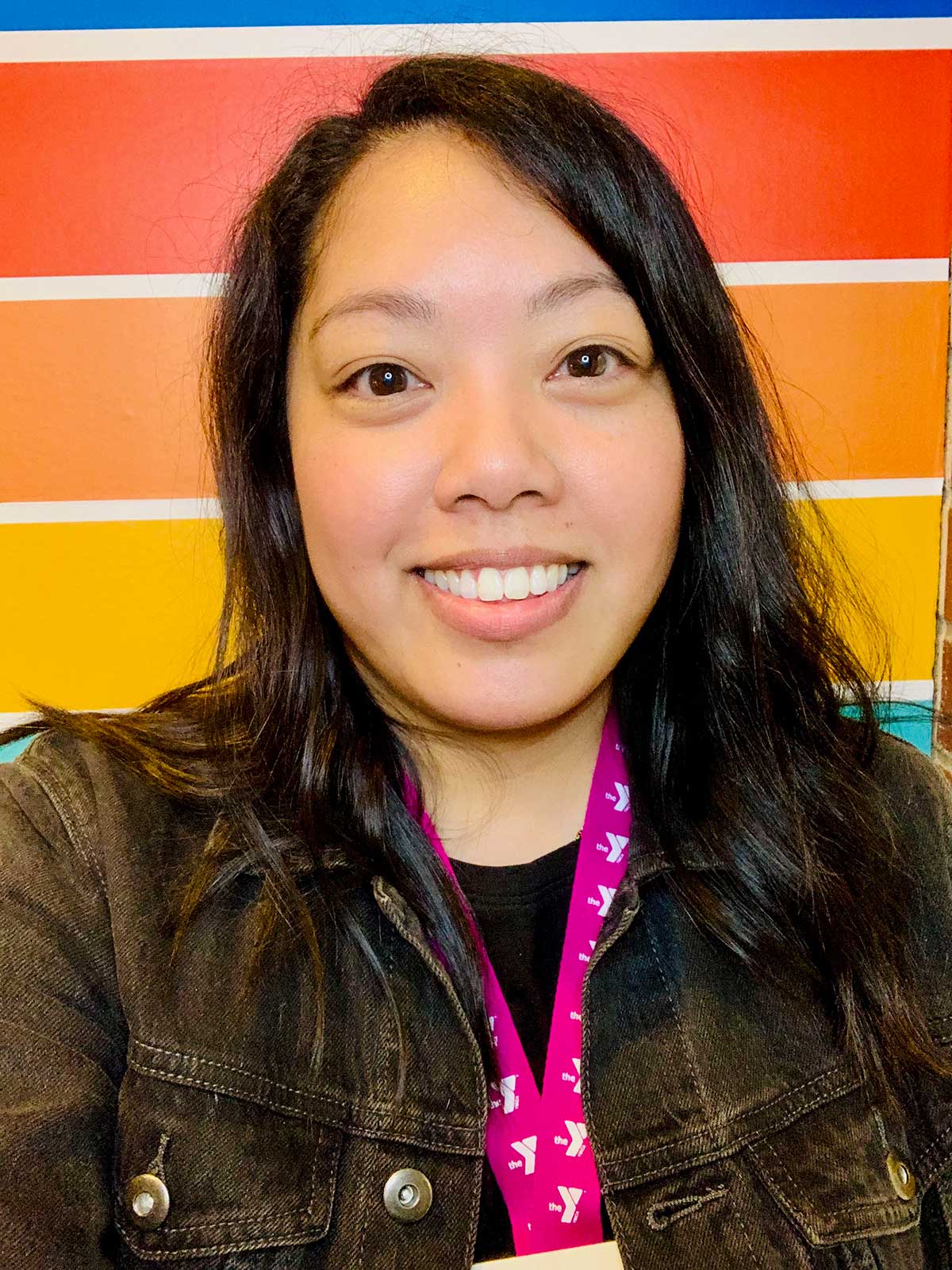 Helen Baker is the LifeSet program director at the Y Social Impact Center, a part of the YMCA of Greater Seattle that serves King and Pierce Counties in Washington. Baker, who started as a LifeSet specialist, has been with the YMCA's program since it began in 2016. In this Q&A, she offers insight into the successes and challenges that LifeSet has experienced in Washington.
LifeSet's Helen Baker grows through challenges, successes in Seattle
1. What were you doing prior to joining LifeSet and what attracted you to the program?
I was working at the Y as an AmeriCorps VISTA volunteer. I was the community engagement coordinator for a few of the education and employment programs. I was coming to the end of my service year, and it just happened to coincide with the launch of the LifeSet partnership between Youth Villages and the Y, so I decided to apply for the position.
What attracted me initially was the opportunity to continue working with young adults. Also having had experience in the foster care system, I wanted to provide support to other young adults who have been through the system. LifeSet was a new program concept to the Y and greater Seattle area. I was attracted to being part of launching such a great program, to being a part of the new partnership and helping model what a collaborative program and team could look like.
2. You got in on the "ground level" with LifeSet. Talk about the successes and challenges in the early going.
I'd say there were a lot of successes in having LifeSet at the Y. For one, LifeSet is a highly structured program, and that is something I wasn't used to seeing at the Y. Having that and seeing how Youth Villages operates helped to improve how we operate and support young adults. We implemented a lot of new tools based on how well they were used within the LifeSet team. We were like the guinea pig team. As a team, we successfully worked in partnership with a lot of our internal programs to support the young adults we worked with (such as Independent Living Program, Housing and Employment services).
Starting in LifeSet as a specialist and it being quite a new concept to our organization, I would say some of the challenges early on were people not understanding what we were doing. We worked very closely with our Independent Living Program (ILP) and often had shared participants. I do recall it took some time for them to understand the differences between the two programs (since both offer support around independent living skills).
3. From 2016-20, how did your role expand/change with LifeSet's growth?
As I became more familiar with the program model and learned how to execute services out in the field, I was given more room to grow in my position and took on more leadership roles within the team—training new staff, taking the lead in organizing Peer-to-Peer events, working with my colleagues to organize celebrations specifically for the young adults we worked with in LifeSet. I gained knowledge and insight in using more clinical tools and learned how to implement/utilize them. I was given opportunities to learn from my direct supervisor about what her role looked like, learn how to run groups and review treatment plans. I led some of the group supervisions with support from my supervisor and, in turn, that helped me gain experience as a leader and get a feel for what it was like to be a LifeSet supervisor. This led to me being able to transition into the role of a LifeSet supervisor.
4. Obviously the 2020 pandemic upended everything, and LifeSet/Y Social Impact Center was no different, as funding issues forced the temporary closing of the King County program, what was your next step?
Losing funding for the King County LifeSet program in 2020 was bittersweet for me. I was ready to move on and was lucky enough to have it happen right at the time that Arlington Drive was about to launch a LifeSet team in Pierce County. It opened the door for me to take on a new leadership role as a LifeSet supervisor. I must thank Alanah Dillard, my former supervisor, for supporting and training me, helping to set me up for success in that role.
5. Around a year later, funding returned and the King County LifeSet program reopened. Why did you decide to return to the King County program? What was it like to re-establish the program?
I decided to return to the King County program because that's where I live. I also know a lot of the resources in the area, a lot of the existing organizations and programs. The Arlington Drive LifeSet program is also quite unique in that it is based in young adult housing and generally works directly with the young adults living in the apartments. I was ready to go back to being more in the community and serving foster care youth. I had a great experience launching the Arlington/Pierce County team, and despite doing that in the middle of a pandemic, I felt it was successful.
The opportunity to relaunch the King County team just felt right to me. Re-establishing the King County program has been a work in progress, and overall, it has gone well. The eligibility for the program has changed a little bit since we are now contracted with the Department of Children, Youth and Families. Previously, we were privately funded from 2016-20, so we had a bit more flexibility in who we could enroll. It has been a challenge to get the word out that LifeSet is offering services again in King County. Hiring has also been a challenge due to the pandemic. Other than that, we've got a good team, and they really understand the model well.
6. Talk about LifeSet's impact on the youth in both the Seattle and Tacoma metro areas. Also discuss the impact of LifeSet on the professional growth of the staff there.
LifeSet has had a huge impact on the youth we serve in both King and Pierce counties. Without our services, a lot of these young adults would have fallen through the cracks or not received the proper support needed to help them succeed. For example, we had one young adult who was referred to us; we completed the assessment and enrolled them. However, shortly after enrolling, they started presenting mental health concerns. Due to the intensity of the program, the LifeSet specialist supported the young adult with safety planning, connecting them with crisis services and helping get them checked into a hospital to receive the care they needed. If it had not been for the involvement of the LifeSet specialist, this young adult may not have gotten access or support for the crisis they were experiencing. The LifeSet specialist really went above and beyond to make sure the young adult was safe and had support, as well as bringing all the service providers together to support the young adult and not have it fall on one provider's shoulders.
I have also seen the LifeSet model impact staff directly and help improve their professional growth. With use of development plans and structured supervisions, I'm able to help offer opportunities for growth and leadership, such as promoting a LifeSet specialist to a LifeSet supervisor role when I left Arlington Drive. The use of GuideTree and the clinical tools has had a huge impact on the growth of LifeSet staff. They are better able to grasp clinical tools and enhance their critical thinking skills when approaching case management work which, in turn, is great for them to add to their repertoire of experience for future employers.
7. What do you think makes LifeSet different from other programs?
One of the biggest things that sets LifeSet apart from other existing programs within our own organization and community is the intensity of the program. Specialists are out there week after week, meeting participants where they're at. If the participants don't come, we still show up to meet with them and consistently check in with them, whereas most other programs would not do so if the young adult missed a meeting.
Another thing that sets LifeSet apart is that we utilize clinical tools and prioritize safety tools to support young adults. LifeSet tries to target the drivers as to why they consistently struggle to complete basic adult skills, among other things. Instead of using "band-aid" methods, we try to address the root causes and help youth develop the skills to manage their trauma and mental health and be a successful contributing member of their community.