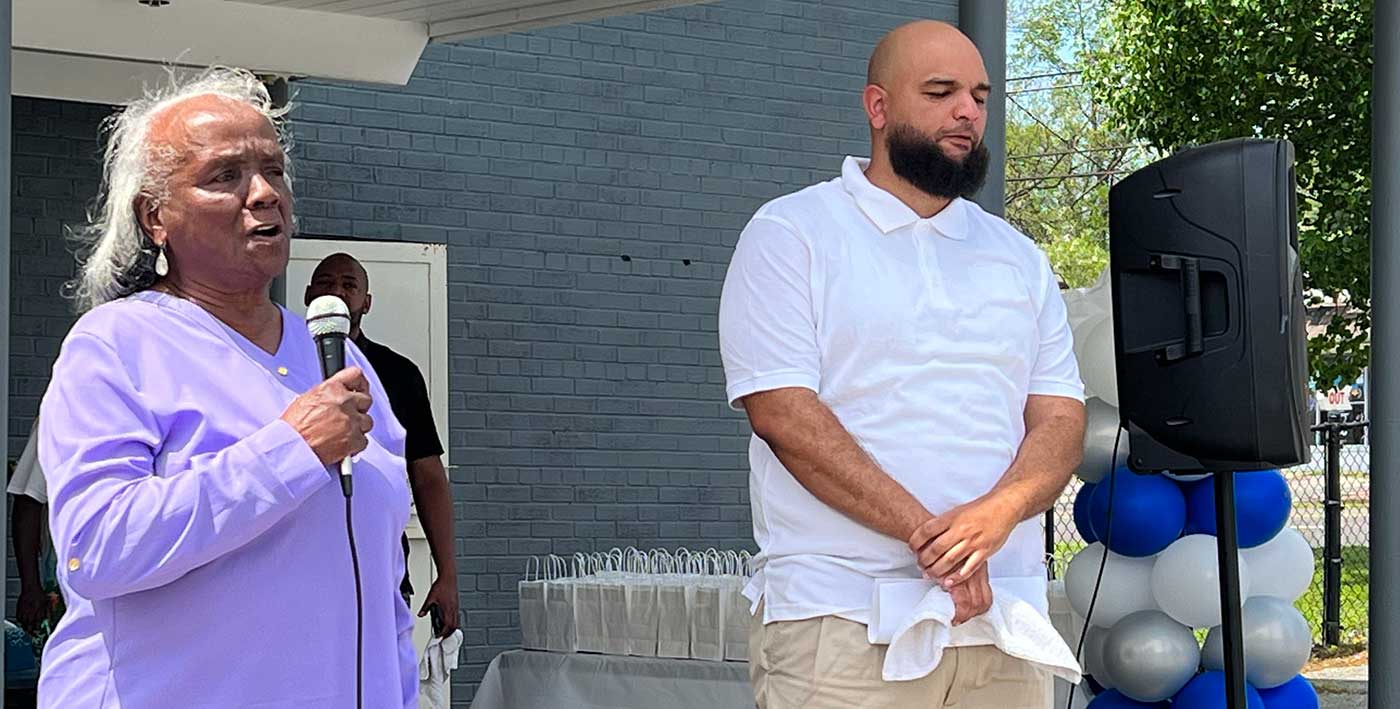 Memphis Allies honors, supports grieving mothers at M.A.M.A.s event
In the spring sunshine of a recent Saturday, Sharika Carpenter remembered her darkest day – the day her 17-year-old son, Braylon Murray, was robbed, shot and killed at a Memphis carwash.
"I can't bring Braylon back, but I'm willing to do whatever I need to do to help save another child," Carpenter said.
Carpenter was part of the first Memphis Allies Mothers' Appreciation Day held at the Legacy Impact Community Resource Center in Frayser, bringing together mothers who have lost children to the city's gun violence with nonprofit organizations pledged to reduce the homicide rate. Memphis Allies was joined by Moms Demand Action, Economic Opportunities and Legacy of Legends in support of the event.
The event was one of the first hosted by Memphis Allies, as a way to introduce the program to the Raleigh/Frayser community – the first of seven neighborhoods it will be serving.
Her son Braylon's death received more attention than most because his grandmother is local education and nonprofit leader Sarah Carpenter, founder of Memphis Lift, a grassroots educational advocacy organization. Since his death, his mother has sought ways to help other families and children, including a holiday toy giveaway for 50 families.
I wish I could turn back the hands of time and bring my baby back, but I can't," she said. "But I'm going to continue to be his voice. We've got to come together; we've got to be consistent; we've got to save these kids who can be saved because not all of them want to be holding a gun.
Michelle Collins, a 911 operator for the Memphis Police Department, also spoke to the crowd. She was at work, expecting her son to come pick her up at the end of her shift when she got the news that no mother ever needs to hear. Her boss asked her to into a conference room where three detectives stood. "I knew then something had happened to my child," Collins said.
"And that's the worst news you ever want to hear, particularly at work, where I'm trying to save lives every day, get people the help they need through 911," she said.
The detectives took her home, where she was visited by Mayor Jim Strickland and the police chief. Family members went to the scene where they found that her son had been shot in her truck. On the way to pick her up at work, he had stopped to talk to a girl, someone he had just met. Shooters, who were targeting the girl, drove by and sprayed the car with bullets.
Only her son died. The incident happened just a few years after the family had lost their father, and dramatically changed the lives of her younger children.
"His siblings are hurting," Collins said. "They came to me and said 'we used to have our dad to look up to, but we don't have our dad anymore. We used to have our brother, but we don't have him. We as parents try to do everything to protect our kids, but this is something that you can't control. I can't take their pain away."
Collins is pleased to speak at gun violence reduction events and has started a foundation to help other young people. "I feel like if I can help only one child, I've done my part. We've got to come together as a community to come up with better solutions to this crime."
Anna Harwell was on her way to her job as a school crossing guard when she got a call that her grandson, Andre, had been shot. She drove to the scene and was told by a bystander that the young man's last words were: "Just tell my grandma that I love her to death."
She asked the crowd to pray for the young people in our community who may be involved in gun violence.
Carl Davis, director of operations for Memphis Allies, thanked the mothers who spoke at the event.
"As all of the mothers really said, it truly does take a village," Davis said. "The parents can't do it by themselves; the police can't do it by themselves; the principals and teachers can't do it by themselves; And that's what sparked Memphis Allies."
"We're bringing together like-minded people from these communities to provide services for high-risk individuals," he said.
There will also be a Memphis Allies support group for mothers who have lost children to gun violence. "We want to create a network of support for women who are going through this journey to ensure that no one walks alone," a SWITCH team member said.