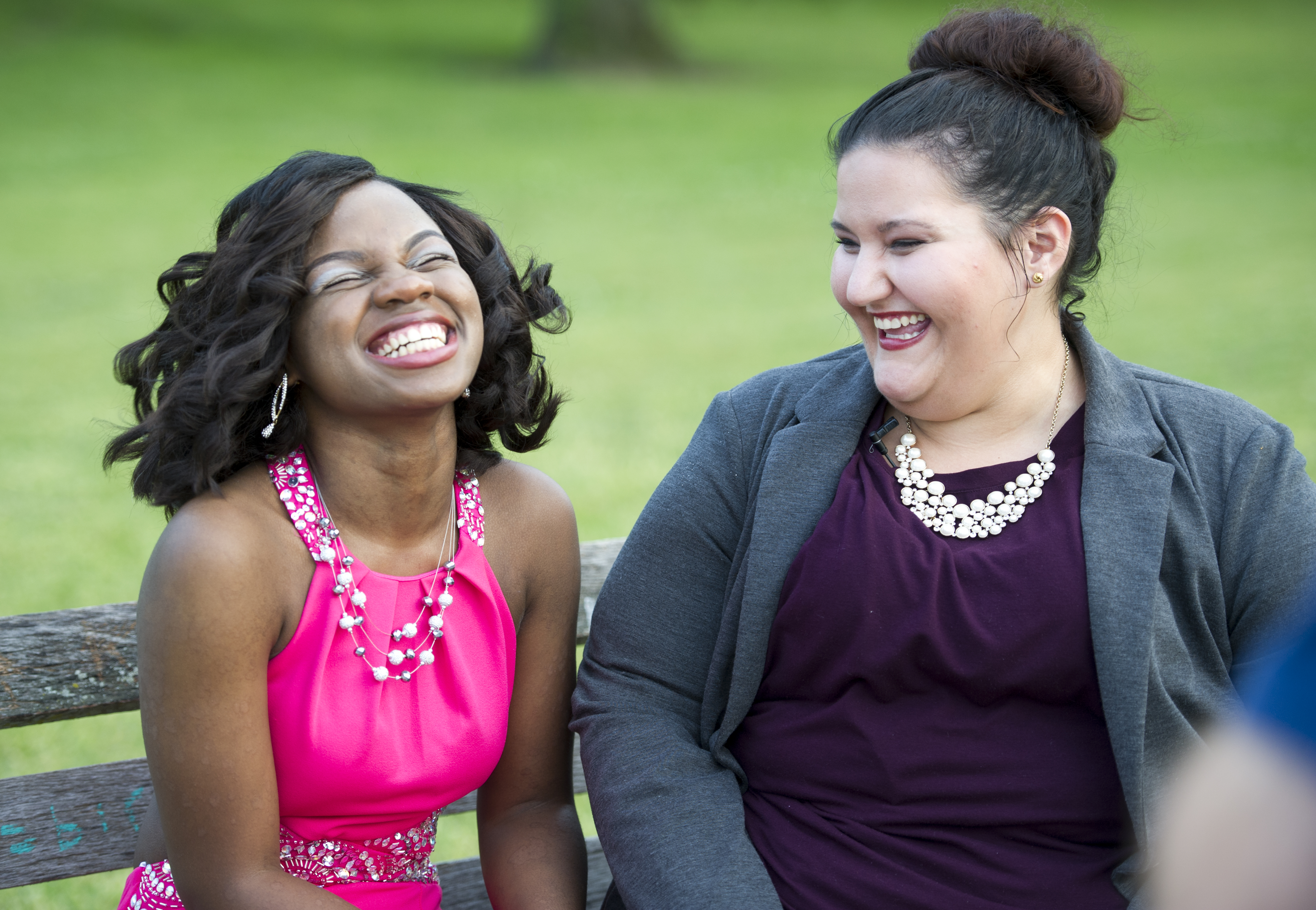 Nearly homeless at 18, a young woman finds help from a Youth Villages mentor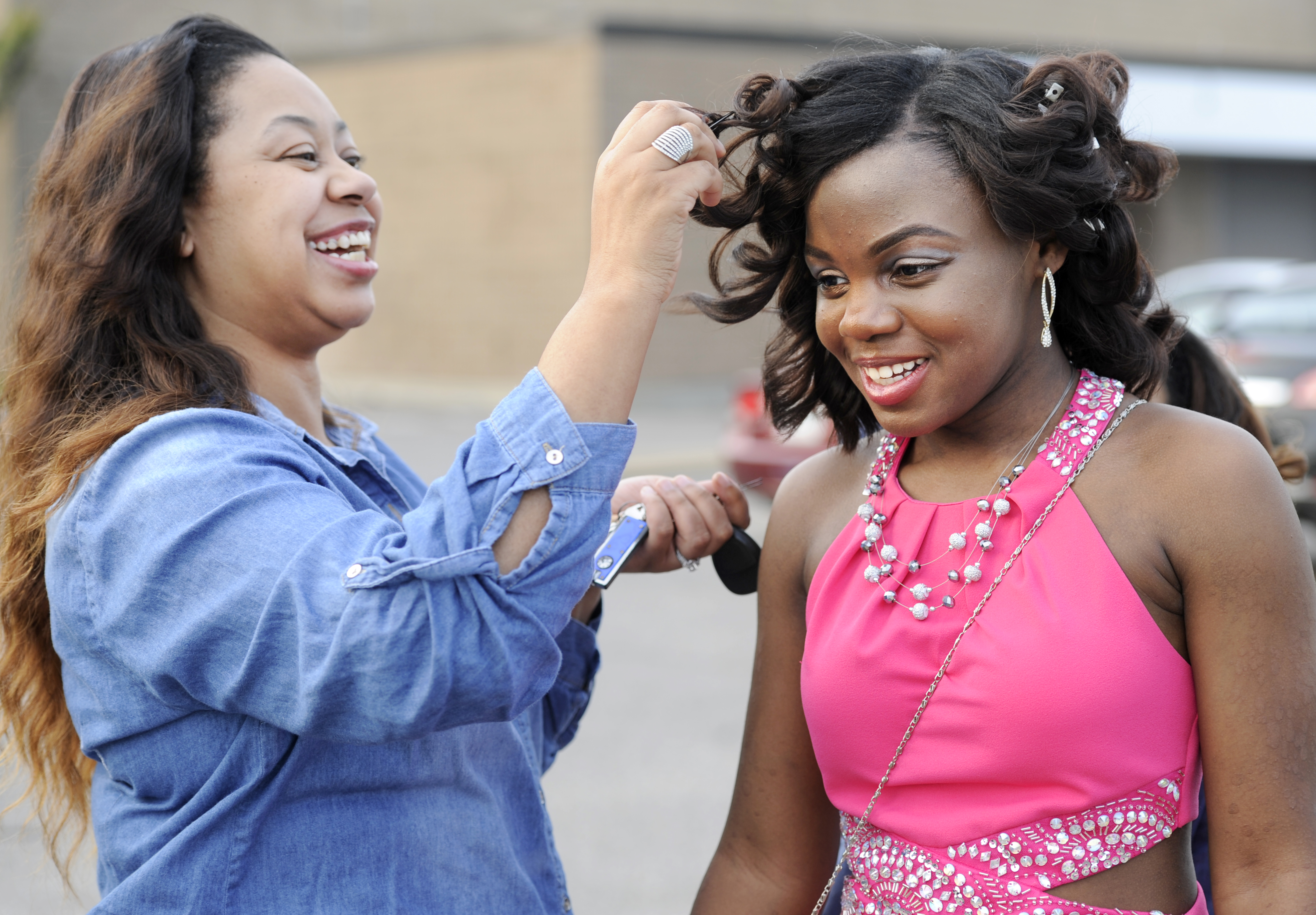 After more than 30 foster homes, Terrenika ages out of care with support from her Youth Villages mentor and YVLifeSet.
By Shayne Dotson
Terrenika Maxwell spent most of her life in and out of foster care homes, then she turned 18 and was nearly homeless. 
Two months before high school graduation, she aged out of foster care and had no where to go.
As her birthday approached, Youth Villages matched Maxwell with her mentor, April Davis Cunningham, so she would have a support system moving forward in her life. And she entered the voluntary YVLifeSet program designed to help former foster youth become successful, independent adults. Her specialist began helping her look for stable housing.
When Maxwell realized she could be homeless, she texted her mentor for advice.
"I texted my mentor and told her I would be sleeping outside, because I had no where to go," Maxwell said. "So, the next morning she picked me up for school and took me to get my clothes from my old foster home. She told me I could stay with her, and finish school."
Maxwell had only known her mentor for a week when she moved in, but Cunningham knew from the beginning she wasn't going to let Maxwell be homeless. Cunningham joined the mentoring program, because she specifically wanted to help Maxwell after seeing her adoption video at www.youthvillages/adopt.
"I feel so happy and thankful," Maxwell said. "She barely even knew me, so it makes me happy that she wanted to take me in."
Life has been good for Maxwell since she moved in with the Cunningham's. She was able to go to the prom, she enjoys being able to shop and hang out with friends, and she is planning for her future. Because of the change in their relationship, Cunningham is no longer an official mentor for Maxwell, but she is committed to helping the young women succeed.
Maxwell is on track to graduate at the end of May, and plans on attending Southwest Tennessee Community College in the fall for nursing. She hopes to attend SWTCC for two years, then to transfer to University of Tennessee at Knoxville to complete her degree. After she finishes college she wants to join the U.S. Army.
<div class="get-involved-cta"><!-- [et_pb_line_break_holder] --> <div class="left"><!-- [et_pb_line_break_holder] --> <h2><img src="https://youthvillages.org/wp-content/uploads/2018/08/give.png" style="height: 45px"><span>Get Involved</span></h2><!-- [et_pb_line_break_holder] --> <p>Give your time, talents, and love for youth in various ways such as volunteering at a YV event, mentoring a young person, or even running a race</p><!-- [et_pb_line_break_holder] --> </div><!-- [et_pb_line_break_holder] --> <div class="right"><!-- [et_pb_line_break_holder] --> <a href="" class="btn-cause">Find Your Cause</a><!-- [et_pb_line_break_holder] --> </div><!-- [et_pb_line_break_holder] --></div>