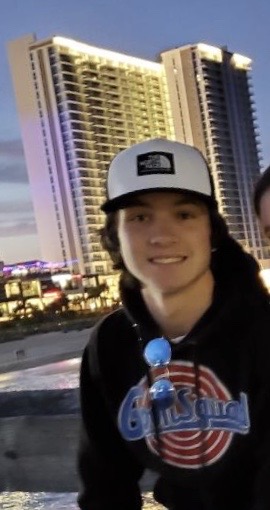 New Priorities: Ian's story
Stealing, drugs, truancy, no father growing up… Ian was headed in the wrong direction fast. With his life spiraling out of control, he was referred to Youth Villages' MST-EA program.
After learning his girlfriend was pregnant, Ian told his therapist that he wanted to be there for his child and did not want to continue getting in trouble with the law. Ian and his MST-EA therapist worked to identify coping skills and activities to keep him out of trouble. His therapist helped him develop refusal skills to use with peers who may offer him drugs or lead him to make bad decisions. Ian passed all drug screens while in the program.
As the time passed and his unborn child's due date was approaching, Ian wanted to start working part-time to save money for the baby's needs. Unfortunately, the COVID-19 virus hit. However, Ian was willing to work on interview skills and learn about having a job with his therapist. He started applying for jobs at the end of his treatment, while working on organizational skills and goal-setting. Ian's therapist praised him on always having a positive attitude during treatment. He really showed how he had learned from being on probation and knew he did not want to continue down that path. Ian completed his community service hours, did not incur any additional charges and was released from probation.
While in the MST-EA program, Ian, with the help of his therapist, maintained a substance-free lifestyle, eliminated his criminal behavior and increased his independent living skills. He plans to finish high school and become a welder, like his grandmother.
Ian successfully discharged from the MST-EA program in the summer of 2020 and will welcome his son in August.