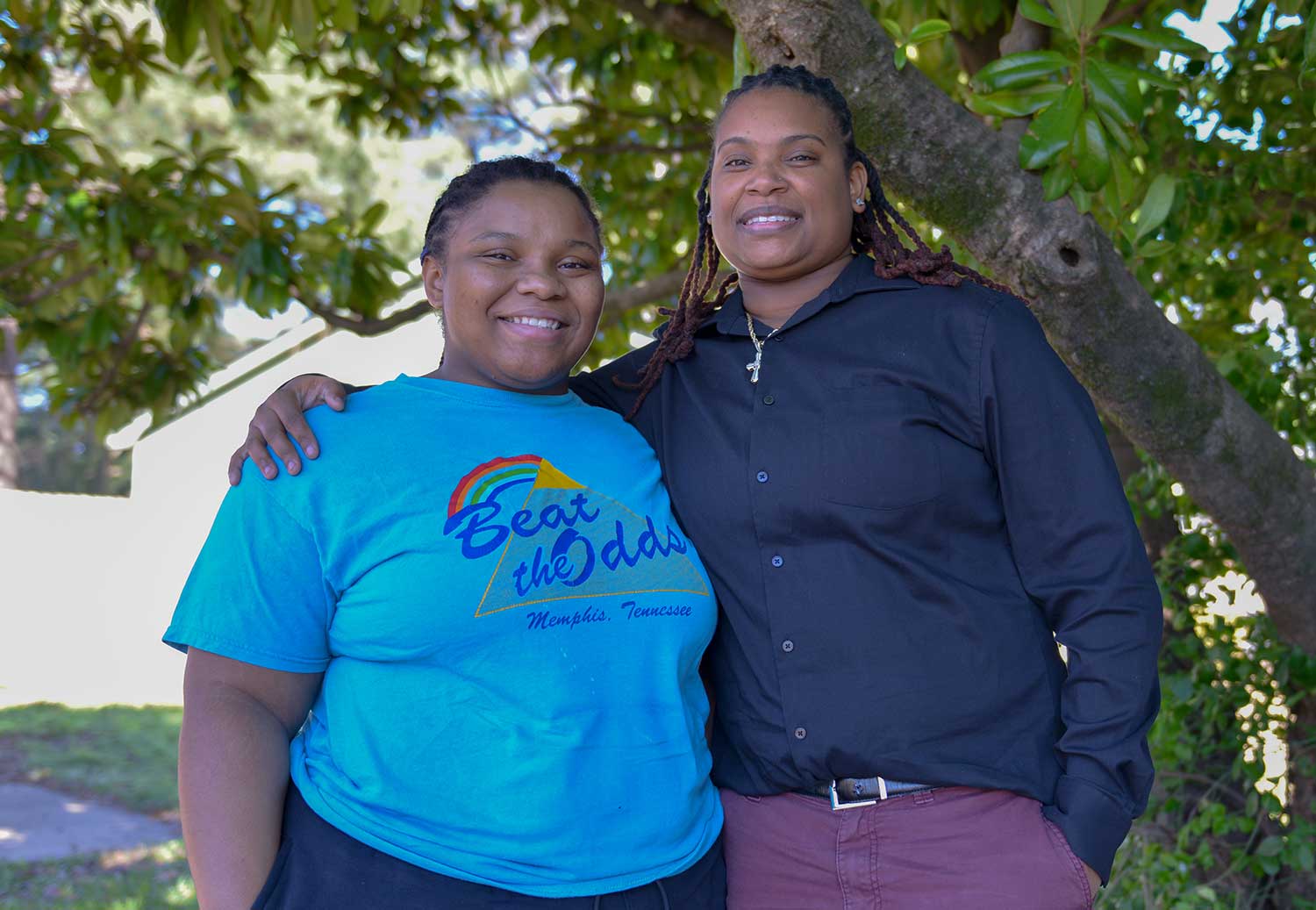 Kiara is a busy young lady. A single mother, Kiara takes care of her 8-year-old daughter, Kyra. She also attends college full time, taking prerequisites to pursue a nursing degree. Additionally, she works full time in an overnight job with Memphis-based FedEx.
Oh, and to top it off? Kiara volunteers at the high school she attended.
"It's the school I attended when I had my daughter," Kiara said. "I read to the babies. I help with any hands-on activities they have with the toddlers. With the older students, I help with their testing skills and tutoring in math because I'm very good at math."
Kiara has what seems to be a chaotic lifestyle but it's something she enjoys. She also gets everything in order with assistance from the Youth Villages LifeSet program and her specialist Britney Creekmore, who helps Kiara update appointments and assignment due dates on the prominently placed wall calendar in the home.
LifeSet is an individualized, evidence-informed community-based program that is highly intensive. LifeSet is one of the nation's first — and now one of the largest — evidence-informed programs that provides a bridge to adulthood for young people who experienced foster care.
"They taught me different methods on how to organize my schedule," Kiara said. "LifeSet has helped me find scholarships, housing, jobs, build my résumé when needed. They've been helpful in many ways."
Kiara, who was in foster care when she entered LifeSet prior to her final year of high school, is grateful for the assistance the program has provided, especially the mentor who helped her with a class in college.
"She took time with me," Kiara said. "We went out somewhere, and we studied, studied, studied, studied. I finally passed that class because of the stuff we went over."
A graduate of Southwest Tennessee Community College, Kiara now has her sights set on nursing school and to get her family on better financial footing. LifeSet is helping Kiara with that.
"My goal right now is working on money management," Kiara said. "They're (Youth Villages) helping me with budgeting without having to do extra things. My schedule right now doesn't have much room for extra things."
The LifeSet Scholars program – of which Kiara is a part of – also has been chipping in. When she entered LifeSet Scholars in 2016, the program provided Kiara a computer. Recently, she received a second computer for when she continues her studies. LifeSet Scholars also gives Kiara a monthly stipend to cover expenses.
Two conditions of Kiara being in LifeSet Scholars, though, are to volunteer and hold a full-time job. Britney says that's second nature for Kiara.
"Meeting our requirements has never been a problem for Kiara," Britney said. "She's a perfectionist, and she has her head on straight. Kiara is one of the most independent people I've worked with. I'm so proud of her."
Even though Kiara has everything in order, she is glad to have help from LifeSet and LifeSet Scholars.
"Sometimes I beat myself down, and they are there to bring me back up," Kiara said. "They've always been available, whenever I needed them, at all times of the night."