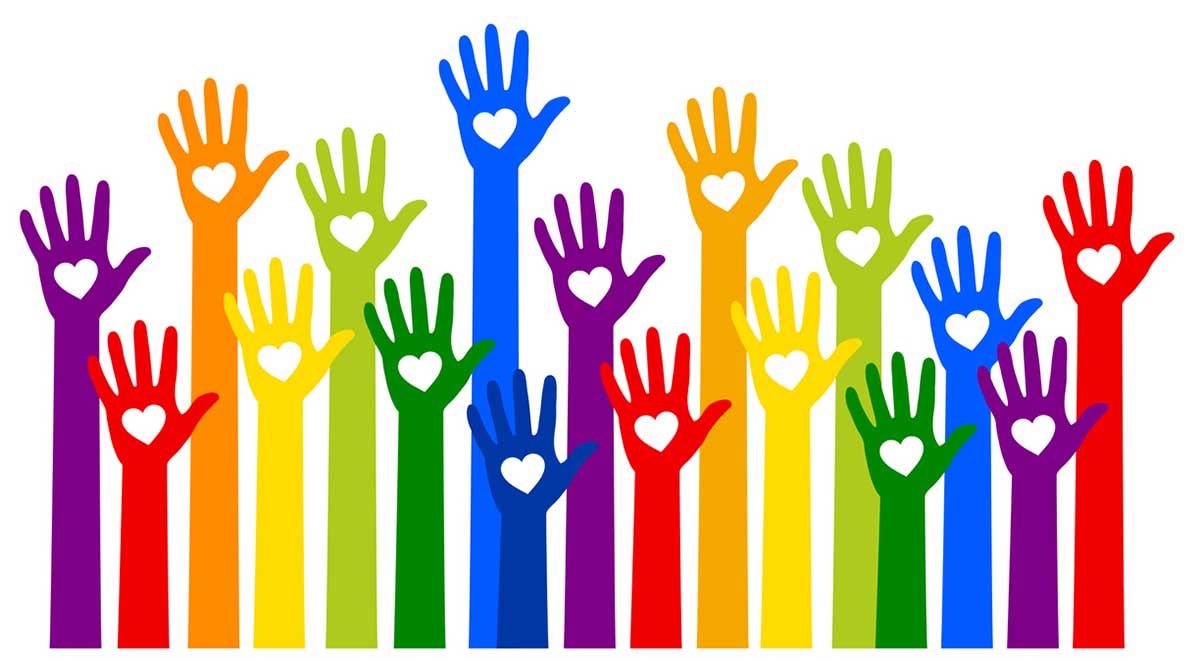 Pride Month can be tough for LGBTQ+ youth
June is LGBTQ+ Pride Month, a time to recognize the efforts to achieve equality and celebrate inclusion for our LGBTQ+ neighbors and those who support their equal opportunities. The full acronym – LGBTQQIP2SAA – stands for "lesbian, gay, bisexual, transgender, questioning, queer, intersex, pansexual, two-spirit (2S), androgynous and asexual." For the purpose of this article, we will summate the entire acronym with "LGBTQ+" with the intention to recognize all sexual identities.
Regardless of 52 years of celebrating Pride, commemorating the Stonewall Riots and two U.S. presidents officially declaring June "Pride Month," young people still struggle to be accepted on their journey both in biological and foster homes. According to the National Alliance of Mental Illness (NAMI), evidence supports that members of this community are more at risk for mental health distress, including suicide attempts. Depression and suicidal ideation are even more prevalent among transgender youth, up to four times higher according to NAMI. Other serious issues can include experienced trauma, homelessness and substance abuse.
LBGTQ+ youth are often targets of bullying as well, usually at school. According to the National Bullying Prevention Center, 74% of LBGTQ students are verbally bullied and 36% are physically bullied.
This past year was incredibly difficult for LGBTQ+ youth. In 2021, the Trevor Project, the leading national organization providing crisis intervention and suicide prevention services to LGBTQ+ people under the age of 25, conducted a national survey on LGBTQ+ youth mental health. Researchers learned quite a bit from the study, but here are a few key findings:
42% of LGBTQ youth seriously considered attempting suicide in the past year
More than 80% of youth stated that COVID-19 made their living situation more stressful — and only one in three youth found their home to be LGBTQ-affirming
48% of youth wanted counseling but were unable to get help from a mental health
75% of youth have been discriminated against based on their sexual orientation or gender identity at least once in their lifetime
As an ally of the LGBTQ+ community, accepting and encouraging these individuals early in their journey is important – so is educating your own kids (regardless of sexuality) to be empathetic. Listen to concerns; advise on being open and honest with peers and other family members; and respectfully ask questions if you have questions, for example – "What are your preferred pronouns?"
Whether you have a child, family member, friend or colleague that identifies as LGBTQ+, educate yourself on how you can be an ally and promote inclusion through this great resource: Trevor Support Center.
If you think your child or another child is experiencing a crisis, seek help immediately. For help for children and youth up to age 18, call the Tennessee Statewide Crisis Hotline:
Crisis TextLine – Text "TN" to 741741
If you are in another state outside of Tennessee, call the National Suicide Prevention Hotline: 1-800-273-TALK or (1-800-273-8255).
Brittany Farrar is the regional director of Middle Tennessee programs and Tennessee Specialized Crisis Services for Youth Villages. Crisis services are still available 24/7 if your child needs support. Call 855-CRISIS-1 or text CONNECT to 741741. If you have thoughts of suicide, contact 1-800-273-TALK to be connected to the National Suicide Prevention Hotline. For resources on coping with mental health struggles, visit Suicide Prevention Lifeline or National Alliance for Mental Illness.
Originally published on PURE Living Nashville